Skin Inc Age-Revival stem Cell serum
[Product introduction]
Mid November 2012, Skin Inc launched a new age-revival stem cell serum. A serum that helps to protect the longevity of skin cells by maintaining its self-renewal capacity at a DNA level.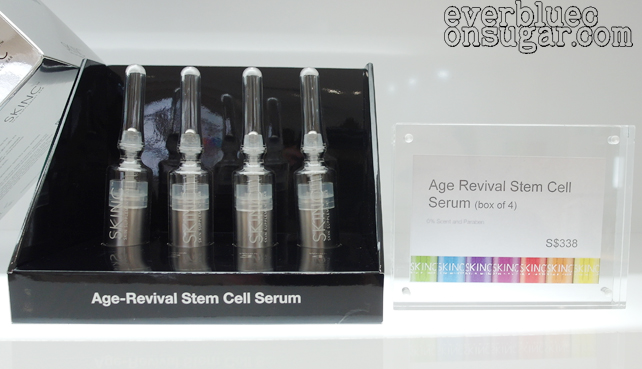 Three apples changed the world, they say.
Eve ate one, another fell on Newton's head,
and Steve Jobs built the third.
Now, Skin Inc has perfected the fourth.
And packed it into the world's best anti-ageing salve.
From the Tree of Knowledge to the Fountain of Youth, here's one more compelling reason to bite into the forbidden fruit.
Skincare experts have discovered a rare and endangered Japanese species of apple that helps to protect the longevity of skin cells by maintaining its self-renewal capacity at a DNA level. And Skin Inc has bottled this miraculous ingredient into the revolutionary -
Skin Inc Age-Revival Stem Cell Serum
.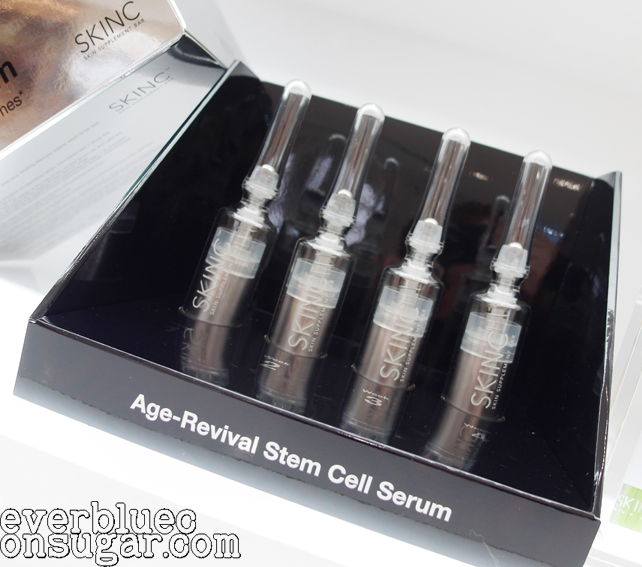 The New Apple Care
Marking a new era in anti-ageing skincare, this product moves beyond dousing skin in active ingredients to literally re-programme skin at a DNA level to fight ageing on its own. That's right, at the core of
Skin Inc Age-Revival Stem Cell Serum
is an advanced apple stem cell technology that
energises skin to generate new tissues faster, fend off UV damage, and preserve its vitality for longer
.
That said, don't go creating your own DIY apple masks from the grocer's just yet. The key ingredient in this super age-defence serum is Malus Domestica, a rare and endangered species of apple which dates back to the mid-18th century when the seedling plant was first discovered to possess an incredible ability to remain in pristine condition without shrivelling when stored away for extended periods of time.
To tap into such astounding self-preservation abilities, Skin Inc cultivated this apple through a
Plant Cell Culture Technology
in the most advanced laboratories of Japan, and encapsulated it to enhance absorption into the deeper layers of skin. The result: a stem cell serum that imbues skin with the self-recovery and self- regeneration prowess of the 'forbidden fruit'.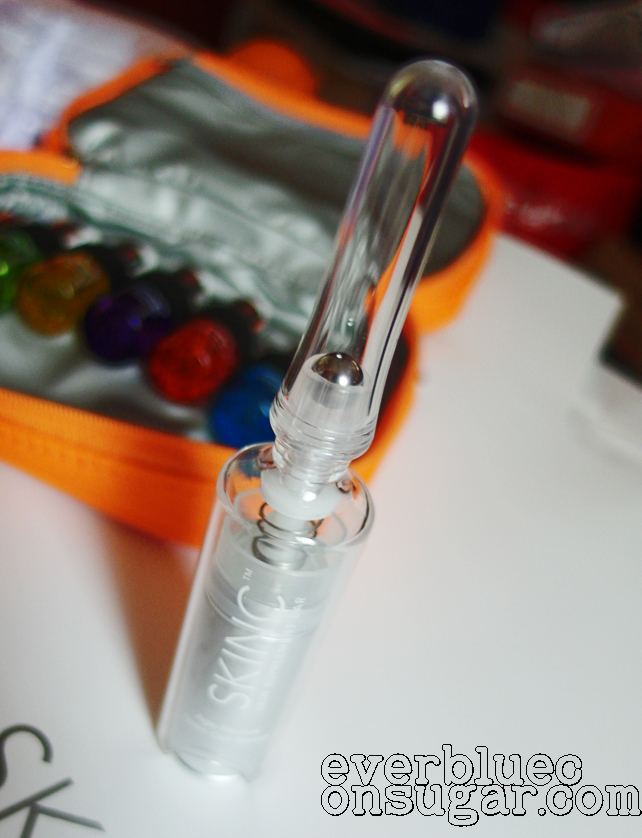 Nature Meets Science
Apple stem cells are not the only anti-ageing actives in this power- packed serum. In fact, Skin Inc Age-Revival Stem Cell Serum marries nature's finest bounty with high-tech anti-ageing ingredients, including:
Plumps skin with essential fatty acids and resists oxidation more effectively than olive oil. It is traditionally used to treat skin diseases, and is hard to find outside its region of production as it is sold as a luxury item.
Brightens skin tone
Regenerate and replenish estrogen, an important female hormone that stimulates metabolism and cell growth for a thicker epidermis, and smoother and more luminous skin.
Refines skin for finer pores and smoother skin texture.
Amps up the moisture factor for hydrated and bouncy skin.
TOMATO AND GRAPE EXTRACTS:
Super-antioxidants that fight degeneration and soothe inflammation.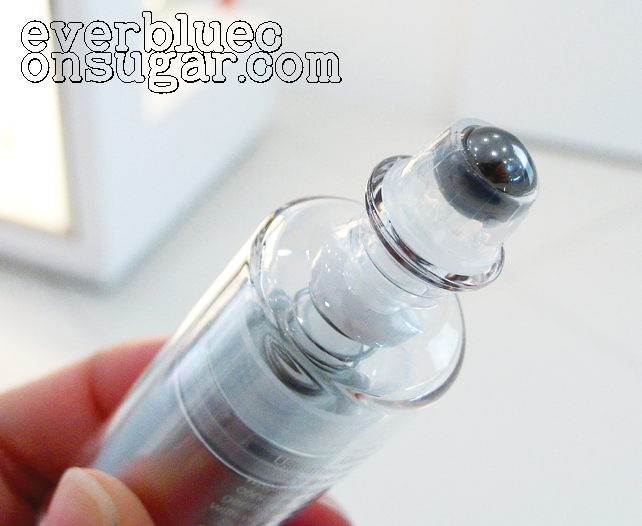 The roller ball is made of stainless steel
(A tube last for a week of daily usage)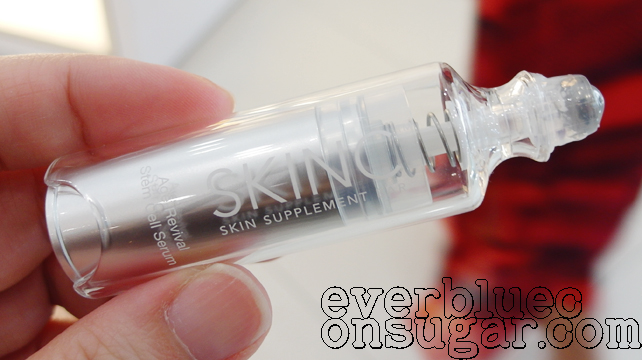 7 Times More Potent
Skin Inc Age-Revival Stem Cell Serum is formulated with one of the highest percentages of active ingredients in any skincare serum – 7 times the percentage found in most popular anti-ageing serums.*
Use it daily as a 4-week intensive anti-ageing programme or as a booster serum to power up your customised Skin Inc My Daily Dose Serum, and banish fine lines, pigmentation, pores and saggy skin.
After cleansing, simply pump this sleek silver serum applicator once and roll over lines, wrinkles and other areas of concern. Massage into skin gently and follow with Skin Inc My Daily Dose Serum for perfectly airbrushed skin.
*based on the market average of popular anti-aging products.
The serum feel moist and abit slimey - absorb nicely into the skin with just a wee bit "sticky" feel on the back of my hand.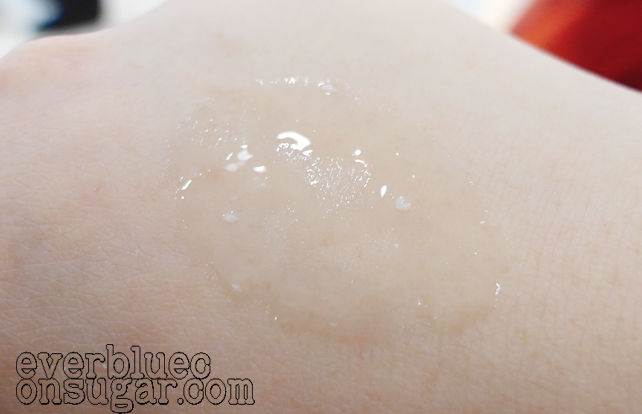 Price : SD$338 (A box of 4 serum tubes)
Available at all Skin Inc concept and speciality stores from mid November 2012 onwards.
Skin Inc Concept stores
2 Orchard Turn, #B3-43 (Tel:6222 7428)
8A Marina Boulevard #B2-25 (Tel:6536 6789)
#01-58 Serangoon Central (Tel:6634 2359)
Skin Inc Specialty Stores
Resorts World - Vie Beaute
26 Sentosa Gateway #02-105 (Tel:6723 8025)
The Shoppes at Marina Bay Sands
2 Bayfront Avenue #B2-09 (Tel:6688 7622)
Changi Airport Terminal 2
Buance-Watson (Singapore)
#038-008 Terminal 2
Singapore Changi Airport
(Operates for 24hours)
Disclosure
Information extracted from press file
Not affiliated with the company.
Received a tube of the serum for consideration
.