[New Launch]
Guerlain
will be launching
Shine Automatique
in April 2012.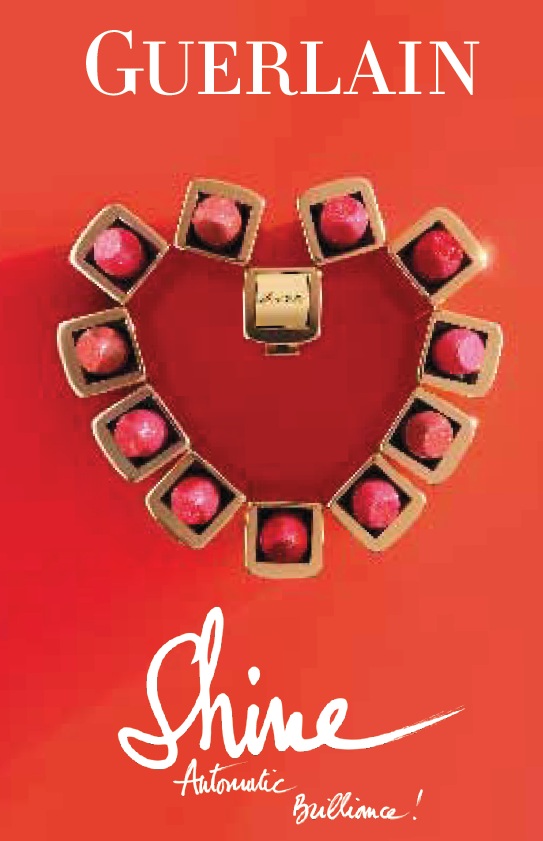 Concept:
SHINE AUTOMATIQUE
-
the sparkling bouquet Fashion accessory. Seductive object. Beauty asset.
SHINE AUTOMATIQUE
-
Ultra-shiny Fashion-forward To automatically pair with: stiletto heels, a lamé evening clutch, a sparkling hair accessory.
The packaging
2011: Guerlain launches
Rouge Automatique
, a new one hand lipstick, conceived to facilitate women's lives thanks to its quick, intuitive and easy apllication.
2012:
Shine Automatique
, proposed in the same pack as
Rouge Automatique
, broadens this new range.
A
new holographic sticker
is added to the pack, to perfectly complement the glitter spirit of the range.
The formula
A second-skin lipstick that adds a dazzling touch to the figure, dressing up lips in subtly sparkling colour and generously moisturising them (+38% moisturisation after application*).
An innovative promise, at the heart of the Rouge Automatique formula, pronounced in three keywords: shine, sheerness and colour.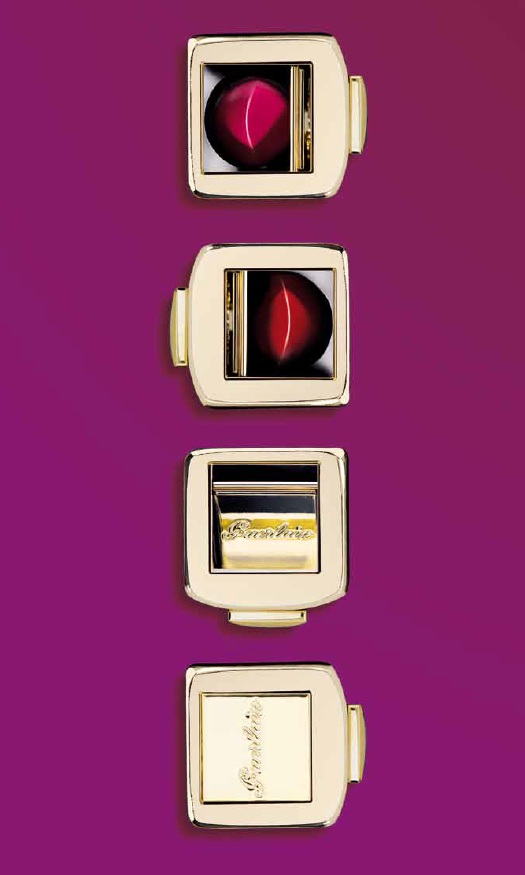 Promise 1: A sparkling chic makeup!
Active agents
: Tone-on-tone, contrasting, red, blue or golden light-reflecting cocktail, made of various shimmering pearly particles. boosts lips with subtly sparkling scintillation.
Result
: The lips are boosted with subtly sparkling scintillation.
Promise 2: A deliciously sheer texture!
Active agents
:An extremely fine texture that becomes one with the skin to deliver perfect moisturisation and maximum comfort.
Result :
Lips are soft, smooth and deliciously glossy.
Promise 3: Mouth watering shades!
Active agents:
Unlike classic white pigments, crystal pigments do not have an opaque base, thus being more transparent.
Result:
The colours are pure and radiant, with no whitening effect.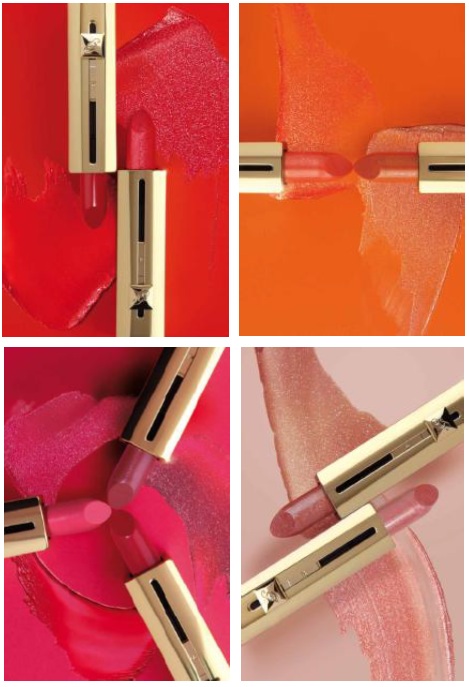 The shade range
A range composed with 12 shades, to suit all needs, and that all bear the name of a legendary Guerlain creation!
Shine Automatique
- Price: SD$51
Available at
Singapore Guerlain Counters
in April 2012
They will be a
live demonstration at Sephora Ion Orchard on 14 April 2012 [3pm]
Disclaimer: The images and informations were extracted from the press file.