Re-opening of Watsons Flagship Store at Takashimaya Shopping Centre
On 8th November,
Watsons
, Singapore's favourite number one health and beauty retailer broke new grounds in the retail industry with the re-opening of its all-new flagship store at Takashimaya Shopping Centre (Takashimaya S.C.).
Aiming to be the 'Pulse of Retail', the largest Watsons store in Singapore not only offers a plethora of beauty and healthcare items in line with the latest trends, but also features innovative retail concepts for a more engaging and interesting shopping experience.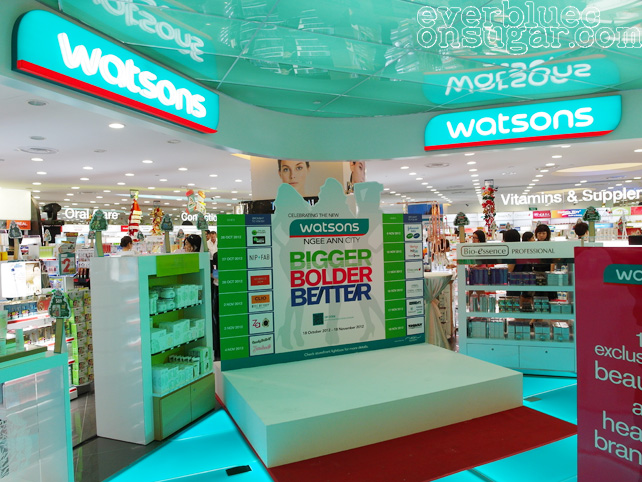 "The new Watsons flagship store is a beauty playground, second to none. Watsons is the shaper of the beauty movement, innovating new concepts and bringing international brands to improve the shopping experience of our customers. We put our customers first and the new flagship store reflects the feedback that we receive from them."
by Ms Cathy Yeap, Managing Director of Watsons Personal Care Stores.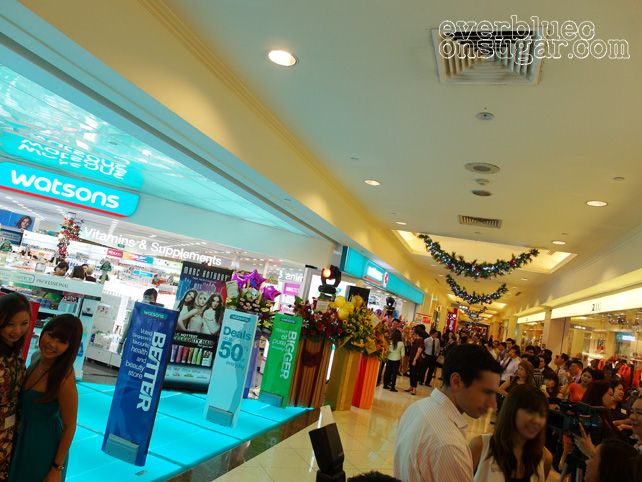 What do we call this?? Open ceremony ribbon cutting??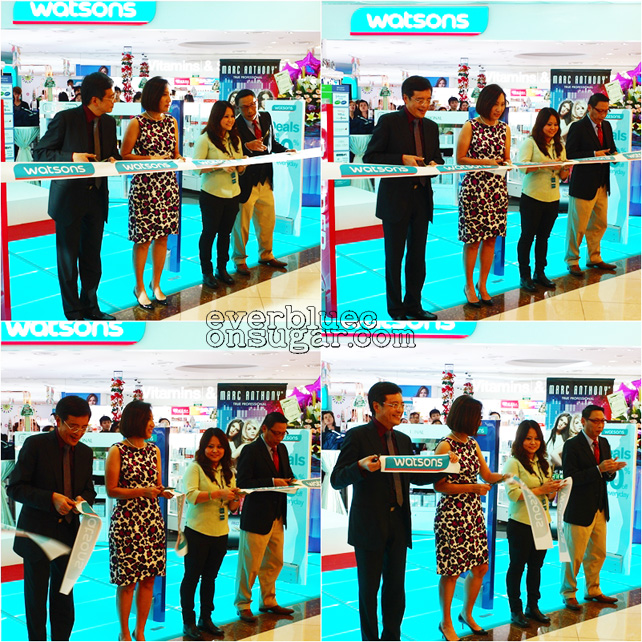 After the ribbon cutting.. here come the
dong chi dong chi
... Lion dance And I got "hit" many times with the chocolate gold "coins" (If only they are "REAL" gold... huh huh~ lolx)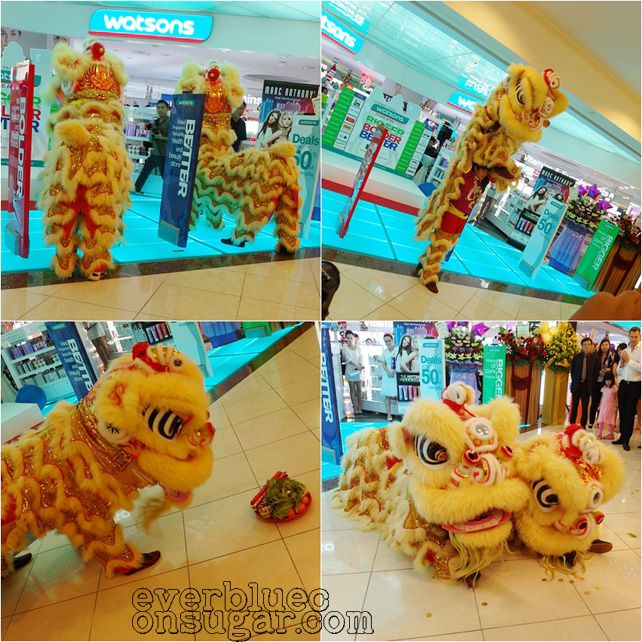 So cute right..... feel like touching the head.. but girls(female) cannot touch the lion head (superstition thingy)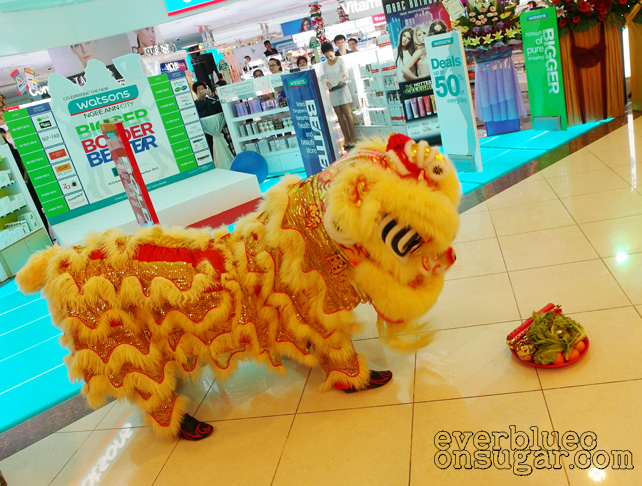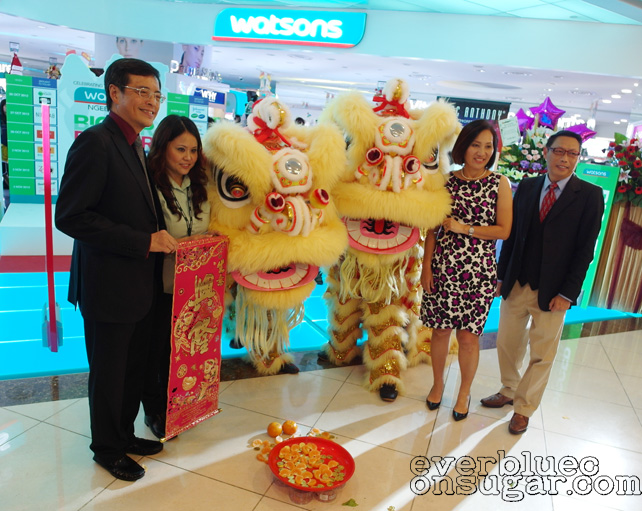 Enter the new Watsons and customers will see a refreshing new bazaar chic look. With a brighter and cleaner appearance, shopping at Watsons is now easier with bigger and clearer signages! With a mind-blowing variety of new exclusive beauty and health brands, shoppers can expect a fun and even more exciting experience than ever before!
Covering 7,000 sq feet, the flagship store, which is the best in-class store in the A.S. Watson Group (Watsons' parent company) will feature updated fixtures, a larger and easier-to-shop footprint and will be segmented into key categories: Cosmetics, Skincare, Derma, Haircare, Personal Care, Oral Beauty Supplements and Health.
As a leading pharmacy retailer as well, there will be an in-house pharmacy where customers can consult with Watsons' qualified pharmacists who can offer advice on healthy lifestyle, over-the-counter medication, health supplements and smoking cessation.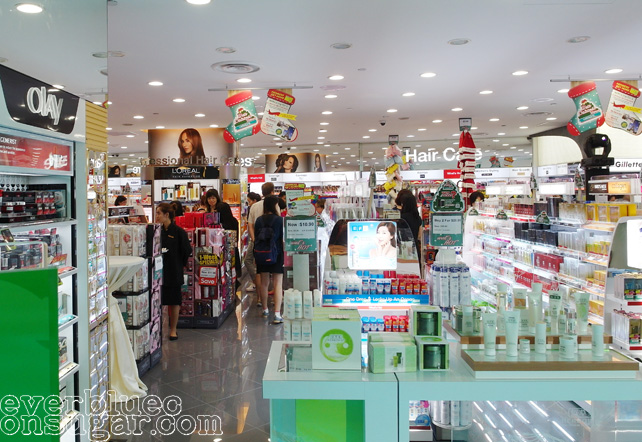 The new flagship store is so much wider, bigger, brighten and neater!! The sections were arranged nicely and I loving the wide spacing between each shelving... make browsing, shopping so much easier!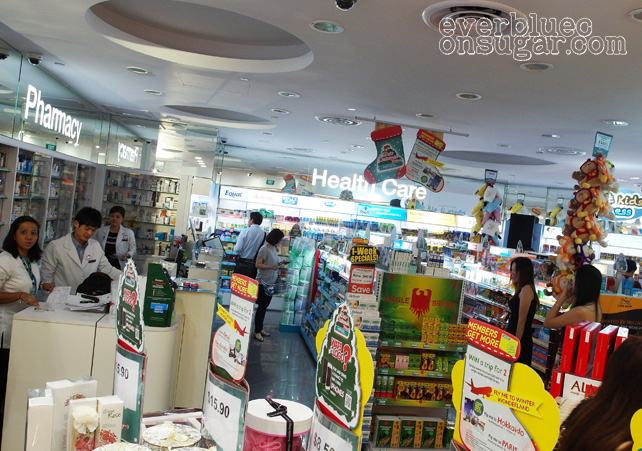 The store will also house new refreshing retail concepts including a dedicated beauty event space titled Cosmetics Play Area for in-store beauty activities; a Semi-Professional Hair Wall for individuals who desire a more professional look; a Men's Corner designed to offer the latest in men's grooming; and a Baby & Wellness Corner for all baby and wellness needs. In continuing to bring the best in beauty and health products like DHC and Avalon Organics, the revamped store will now feature new and exclusive skincare brands including Herborist, Senka and Bio-essence Professional; cosmetic brands like Hello Kitty, Clio, Essence, Playboy and haircare brands like Ma Cherie, Marc Anthony just to name a few.
Choose Professional and Salon Brands for Hair
In trend with the growing demand for premium and salon-inspired haircare brands, Watsons has specially developed a semi-professional hair wall. Those looking for saloninspired looks can simply choose from a selection of exclusive brands like Marc Anthony, Vidal Sassoon, Charles Worthington and Keratinology. For solution-based treatments, exclusive brands like Klorane, Rene Furterer and Phyto are also available.
The Guys Get It Too
A recent Applied Survey Data Analysis (ASDA) survey has revealed that more men are investing in their appearance, with one in eight men spending at least one hour everyday on grooming alone. With that, Watsons has specially developed a Men's Corner designed to offer the latest skincare, personal and grooming items just for the men. To create a masculine appeal that stands out, the corner is designed with bold shades of black, grey and blue that reflect the brands featured. These include Adidas, Gatsby, Wella Hair, L'Oreal Paris Men Expert, Rexona Men, Gilette, Biore Men and many others.
First-Of-Its-Kind Baby & Wellness Corner Lets Kids Play
The leading beauty and health retailer has collaborated with Johnson & Johnson, Abbott Nutrition and Principle Nutrition Kids to create the first-of-its-kind Baby & Wellness Corner that aims to highlight the three key aspects essential to baby's wellness: Nutrition, Personal Care and Health Supplements. Besides offering more information onshelf to help parents select the best baby wellness items, Pharmacists, Health Specialists and Pharmacy Technicians will be on-hand to provide expert advice and service. The store will also organize baby talks and lifestyle tips on a regular basis. In addition, there is also an entertainment area where parents can leave their children to watch cartoons while they shop.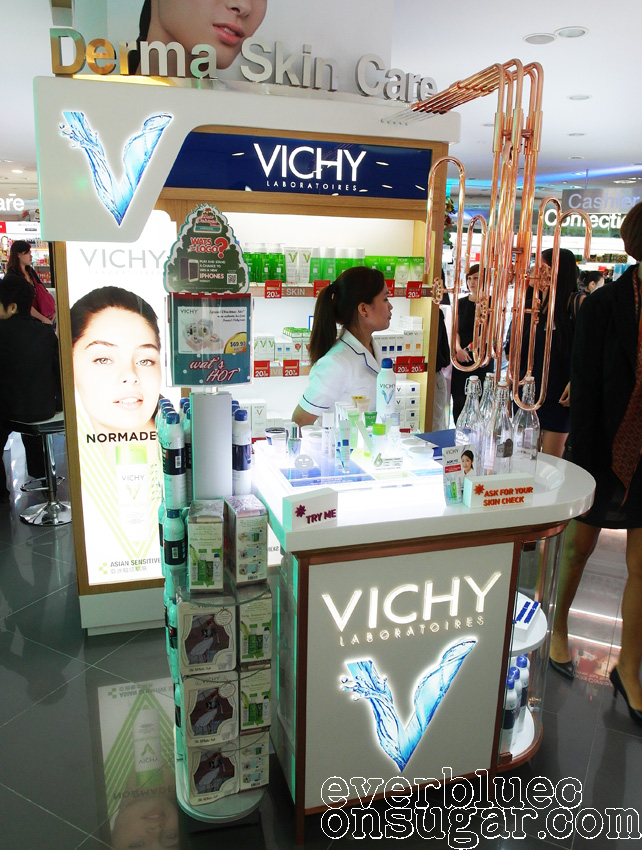 essence
Snow white collection...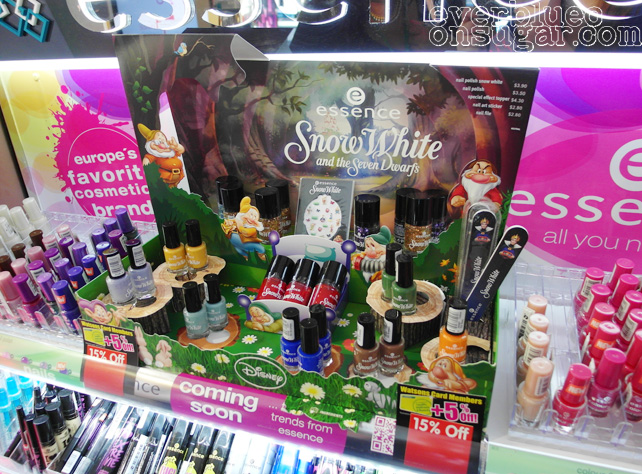 Japanese corner....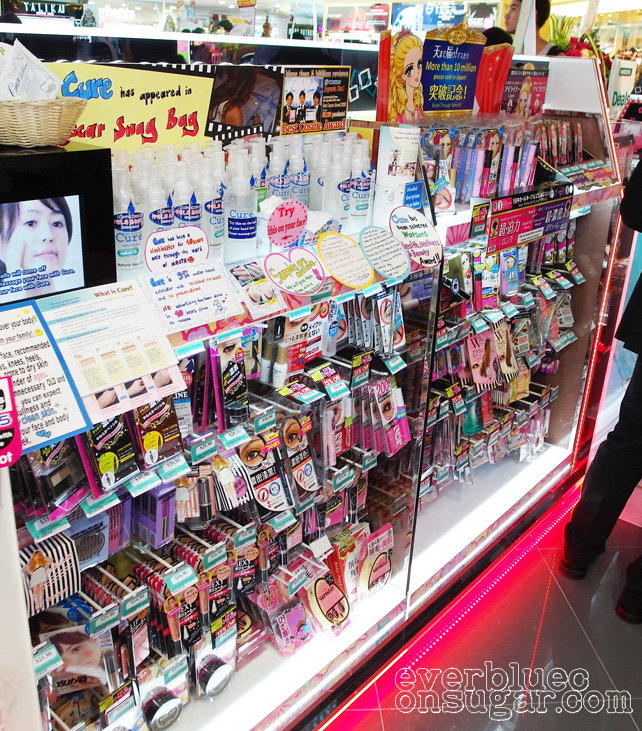 Sally Hansen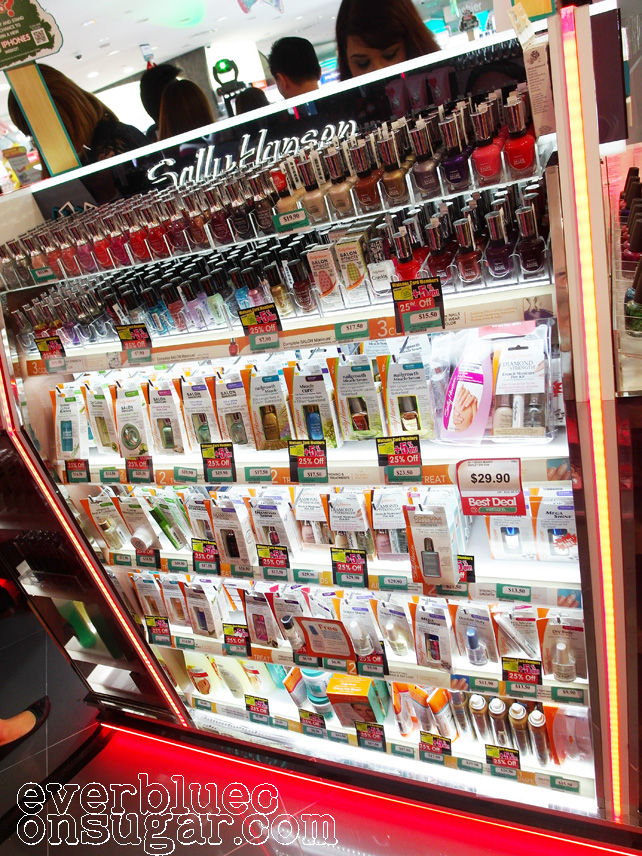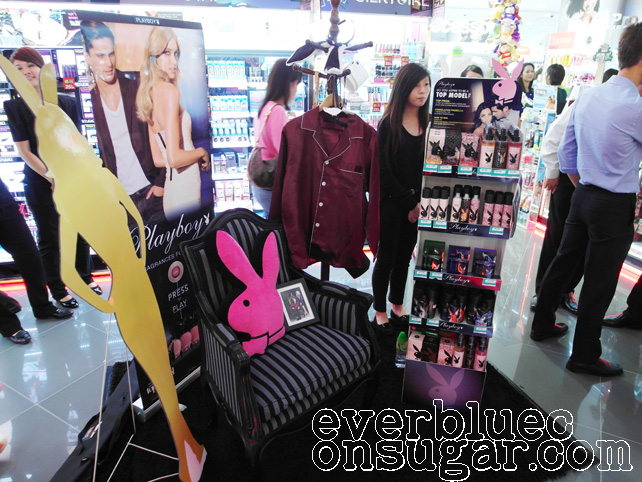 Wee.. that's Ming and me... playing with the "playboy" plots... kekekek... I want the cursion!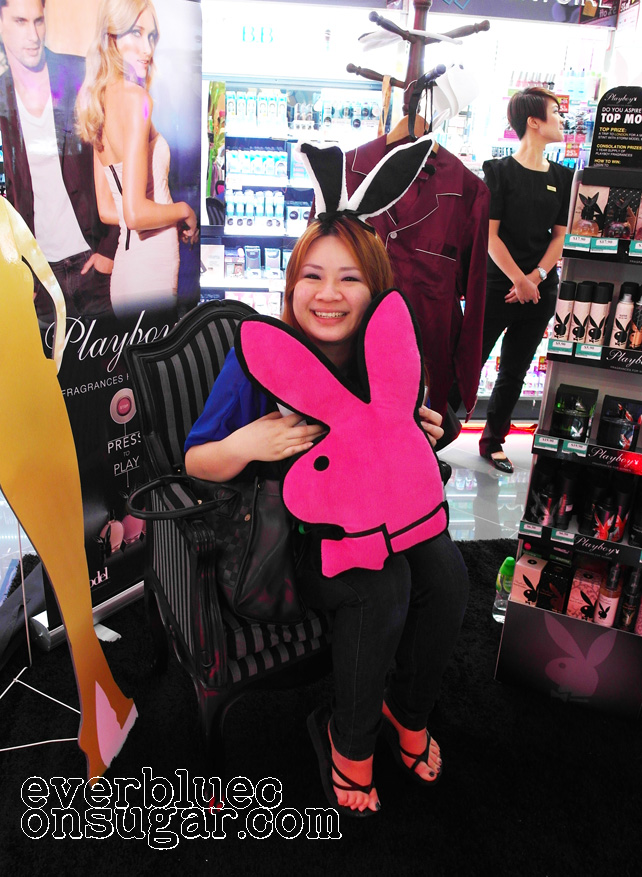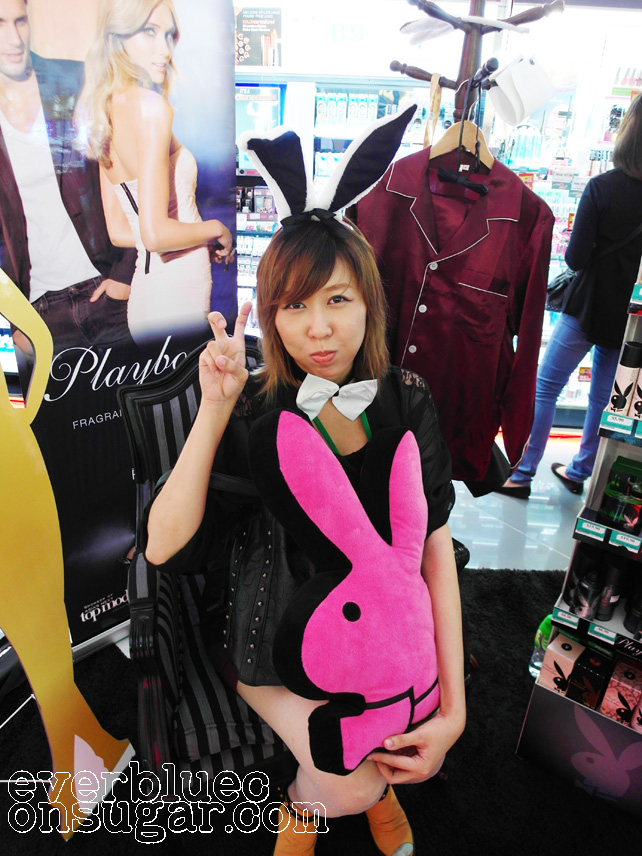 Majolica Majorca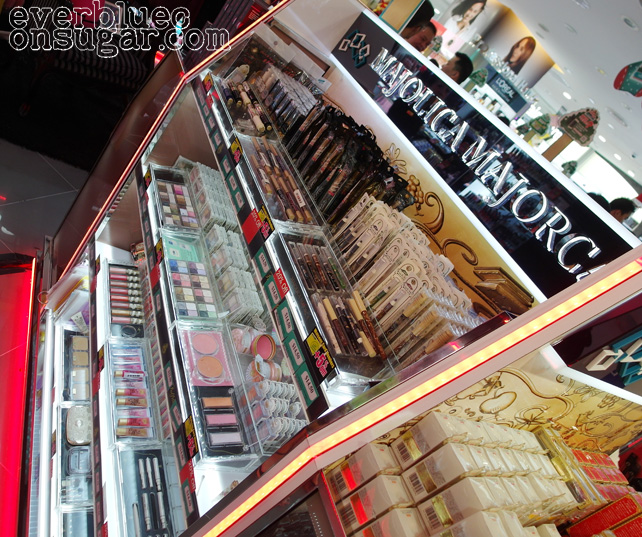 O.P.I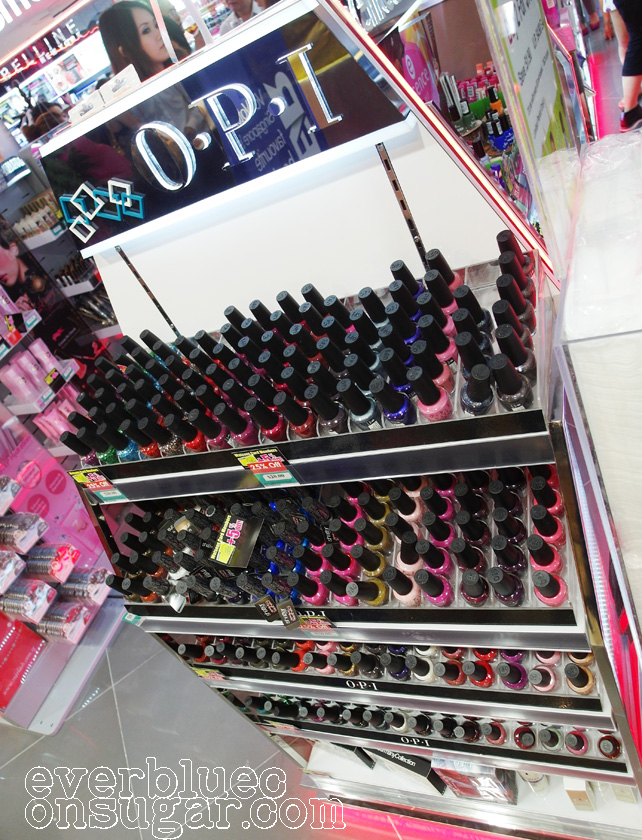 Japanese corner...
Za, star lashes
...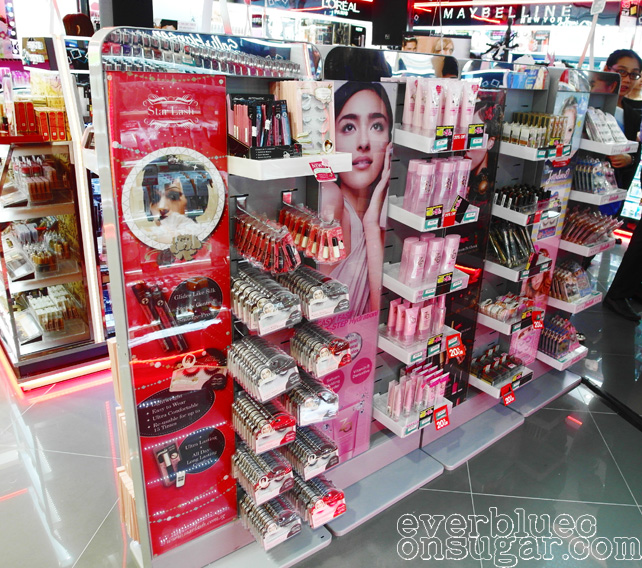 Hair corner....
Tsubaki, Ma Cherie...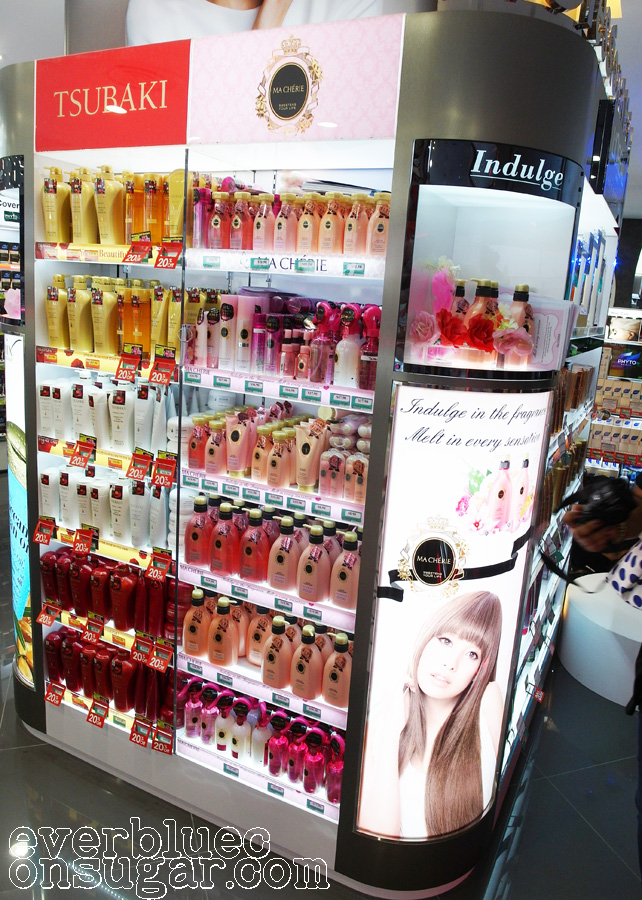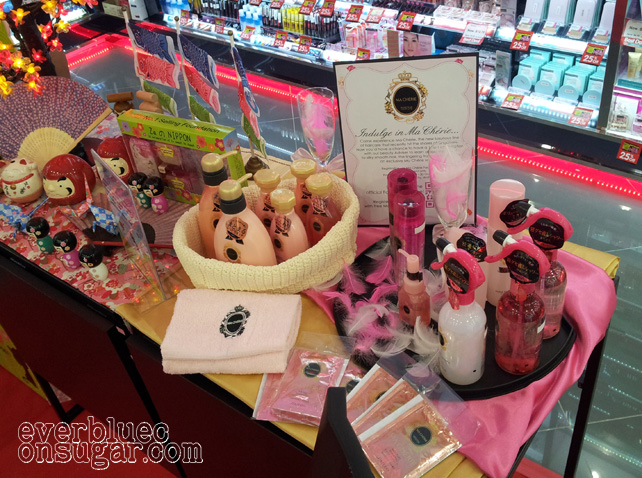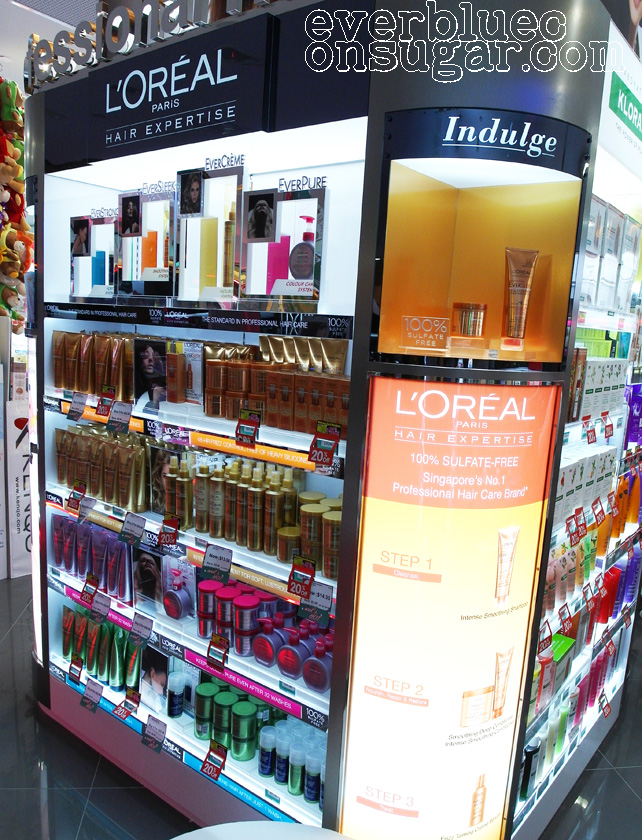 Hello Kitty makeup ...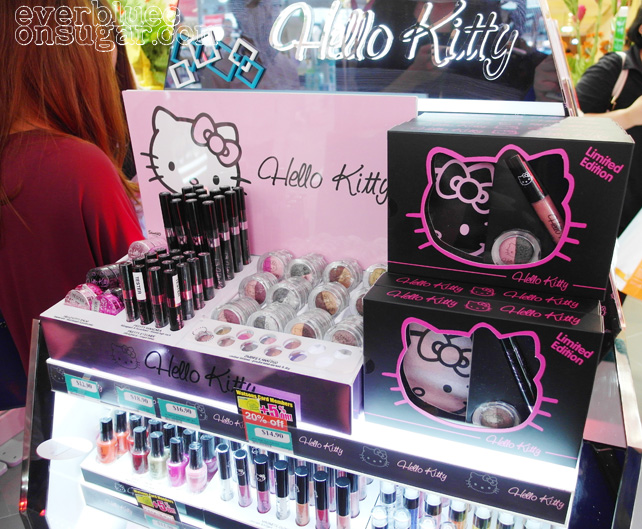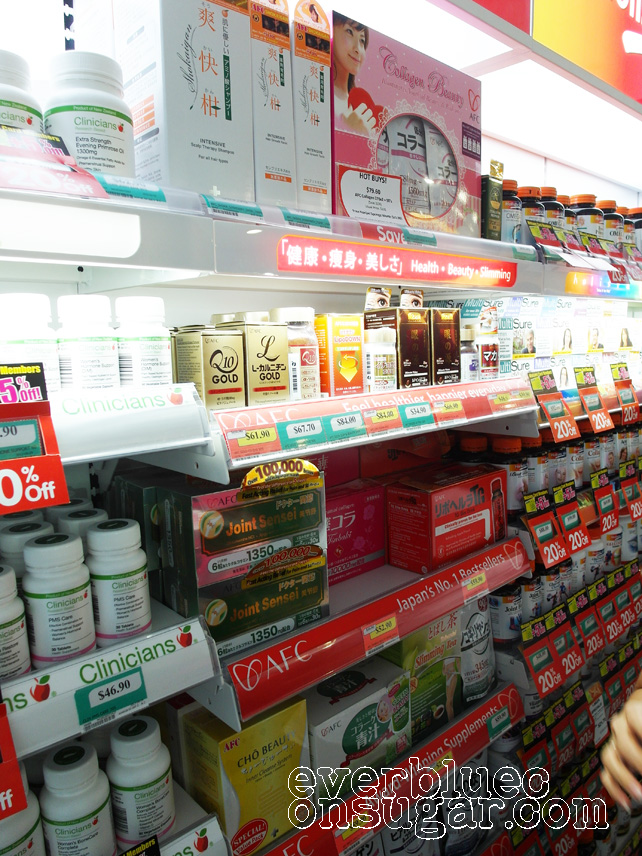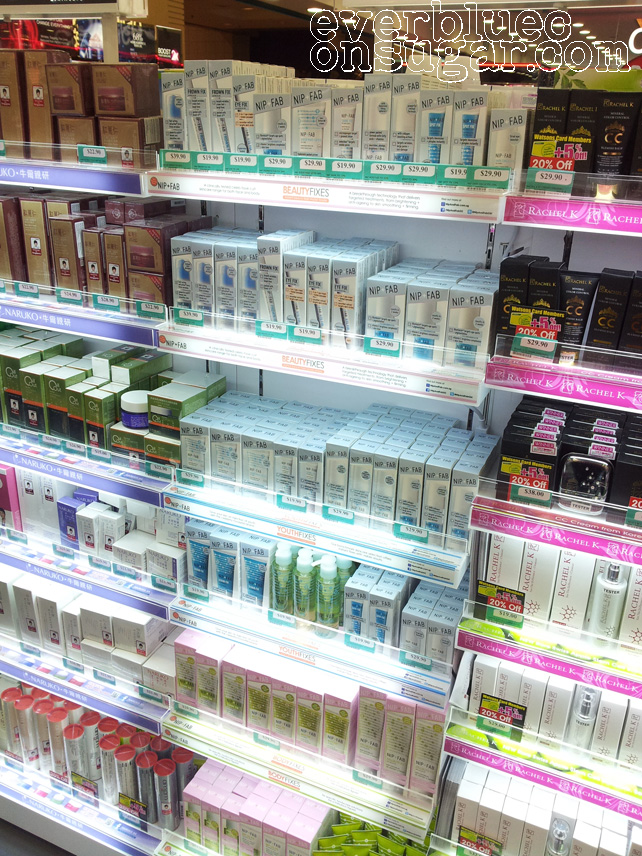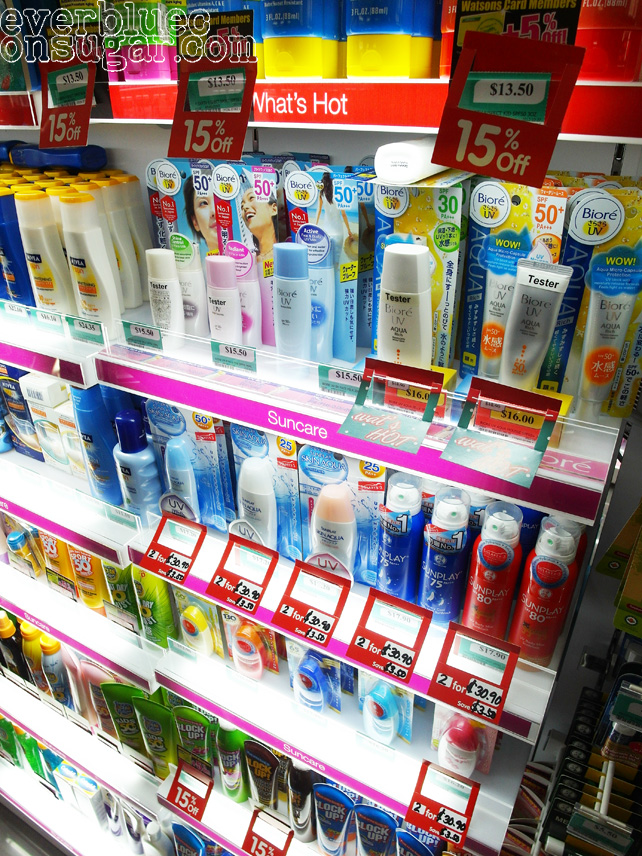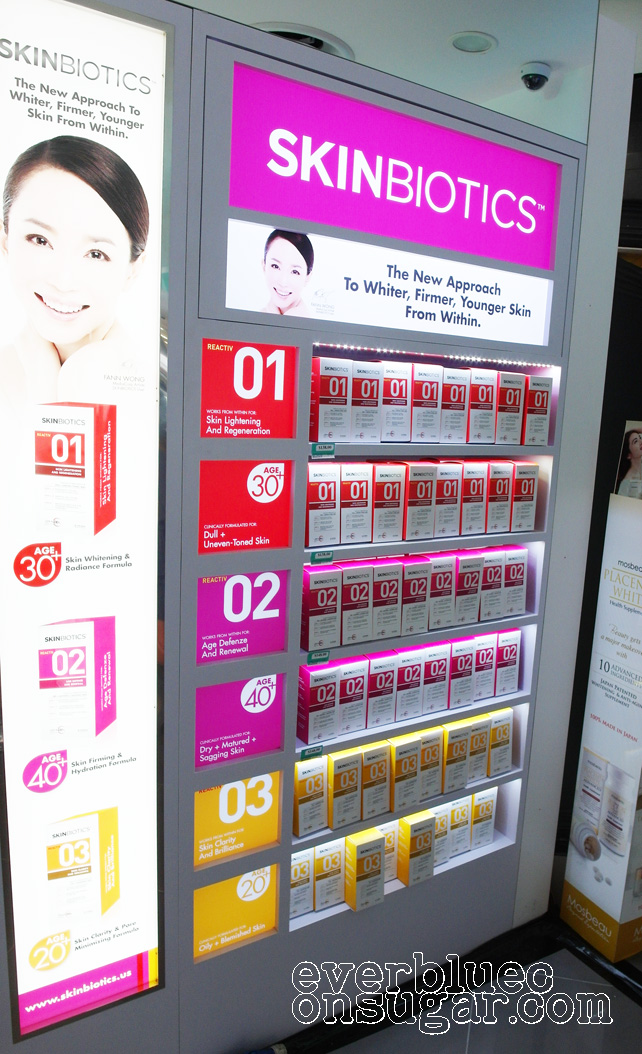 models own
Price range from SD$11.90 - SD$21.90)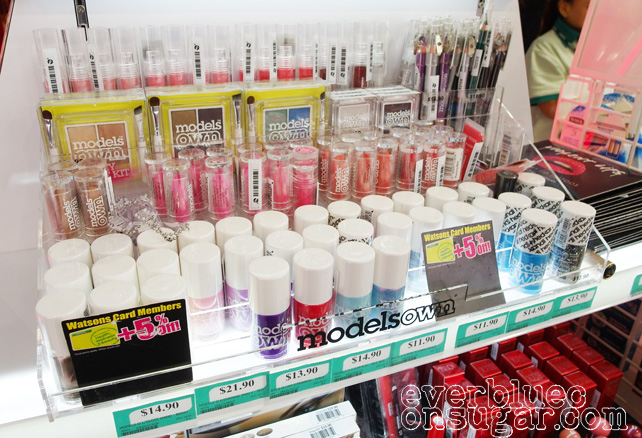 i.myss
bbcream endorse by 2am (OOoh... never heard about this brand before.. but 2am sure catches my attention!)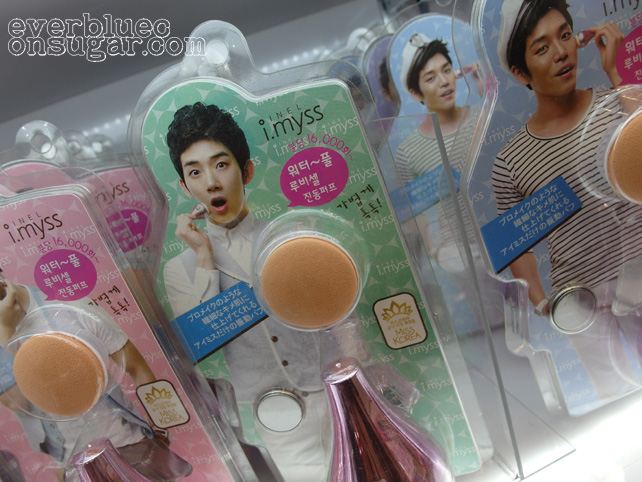 The goodies bag... the demin tote was pretty cute.. and I got to try the La Roche-Posay sunblock (Weee~)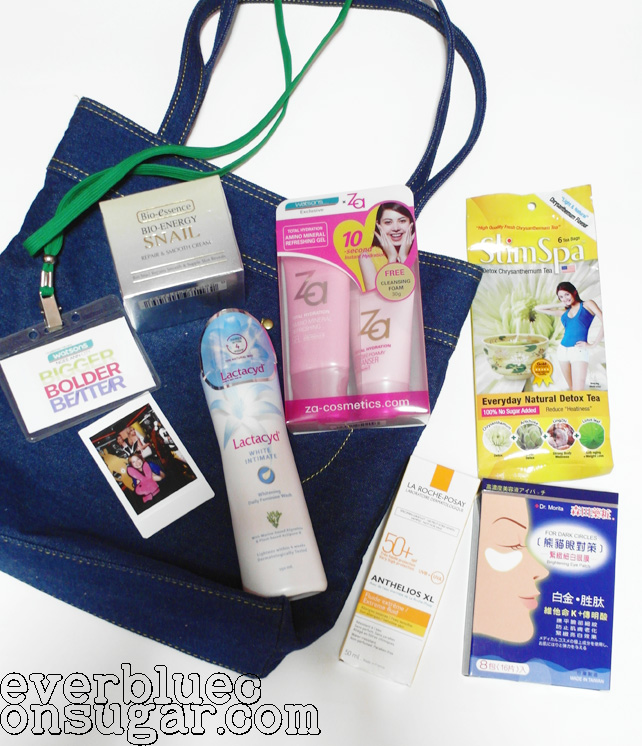 Have you all check out the new flagship store???
Address::
Watsons Takashimaya S.C.
391 Orchard Road, #B2 / 06 – 10
Check out my others Watsons posts :
http://www.everbluec.com/search/label/watsons
Watsons Singapore Facebook Page :
https://www.facebook.com/watsons.sg
Watsons Singapore Website ::
http://www.watsons.com.sg/
Watsons Singapore instagram :
http://instagram.com/watsonssg#
Watsons Singapore twitter :
https://twitter.com/watsonssg