Introducing Dasoda
In mid November 2012,
Sasa
introduce a New Japanese brand
Dasoda
to Singapore, a brand that focus on the window of soul.... "eyes" with liquid eyeliners, mascara and undereye brightener concealer....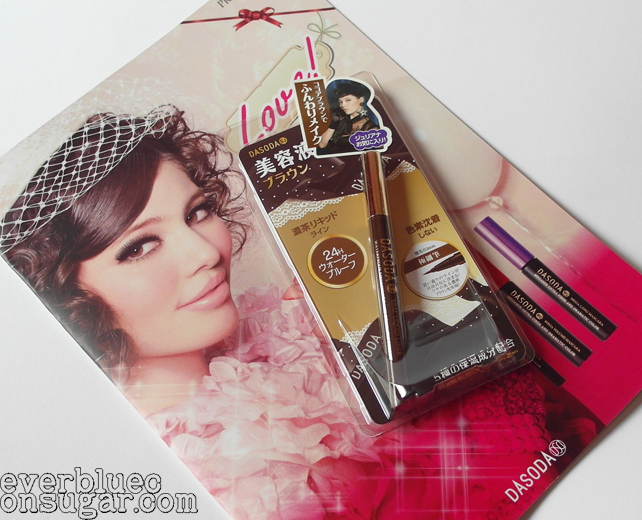 Sasa will launch Dasoda Mega series and SJ series...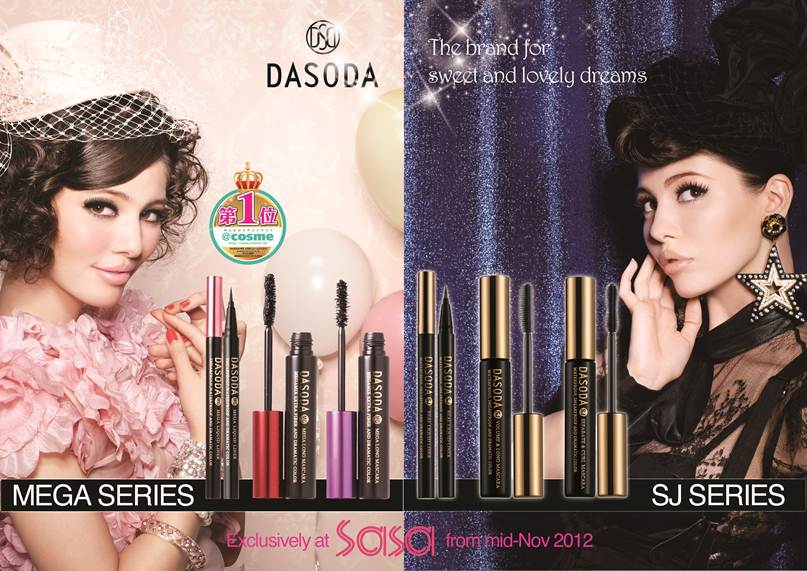 About the Brand....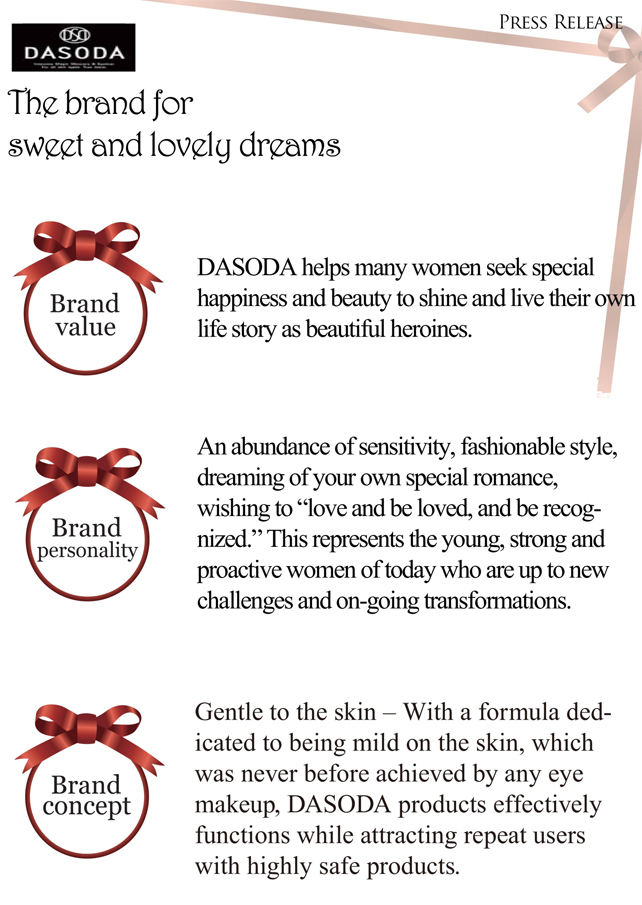 Dasoda pride
All their products contain ingredients that will repairs and moisturizes and nourish the roots of the lashes.
Dasoda Mega series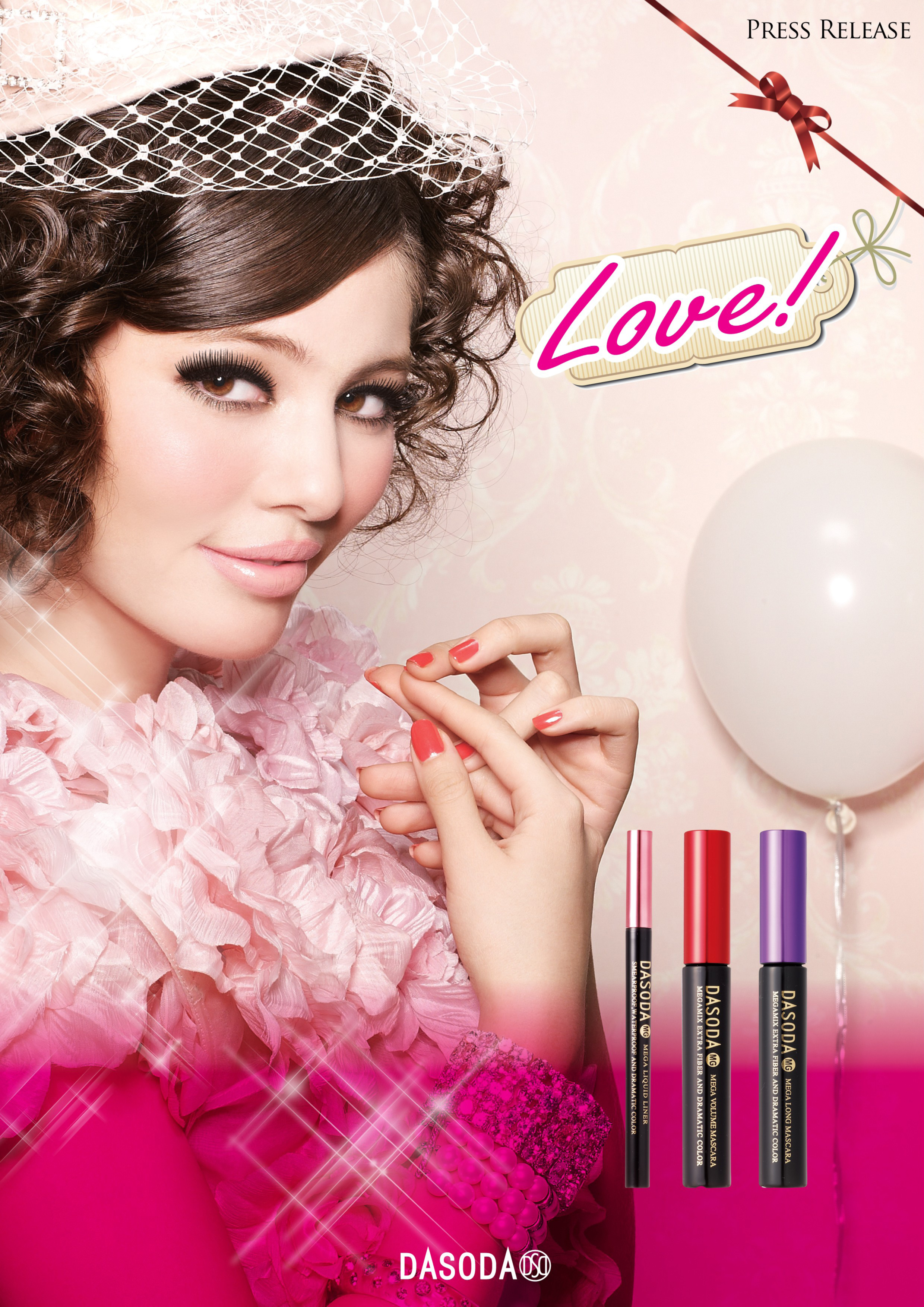 Cosme #1 liquid liner
Dadoda MF Mega Liquid Liner
Price : SD$19.90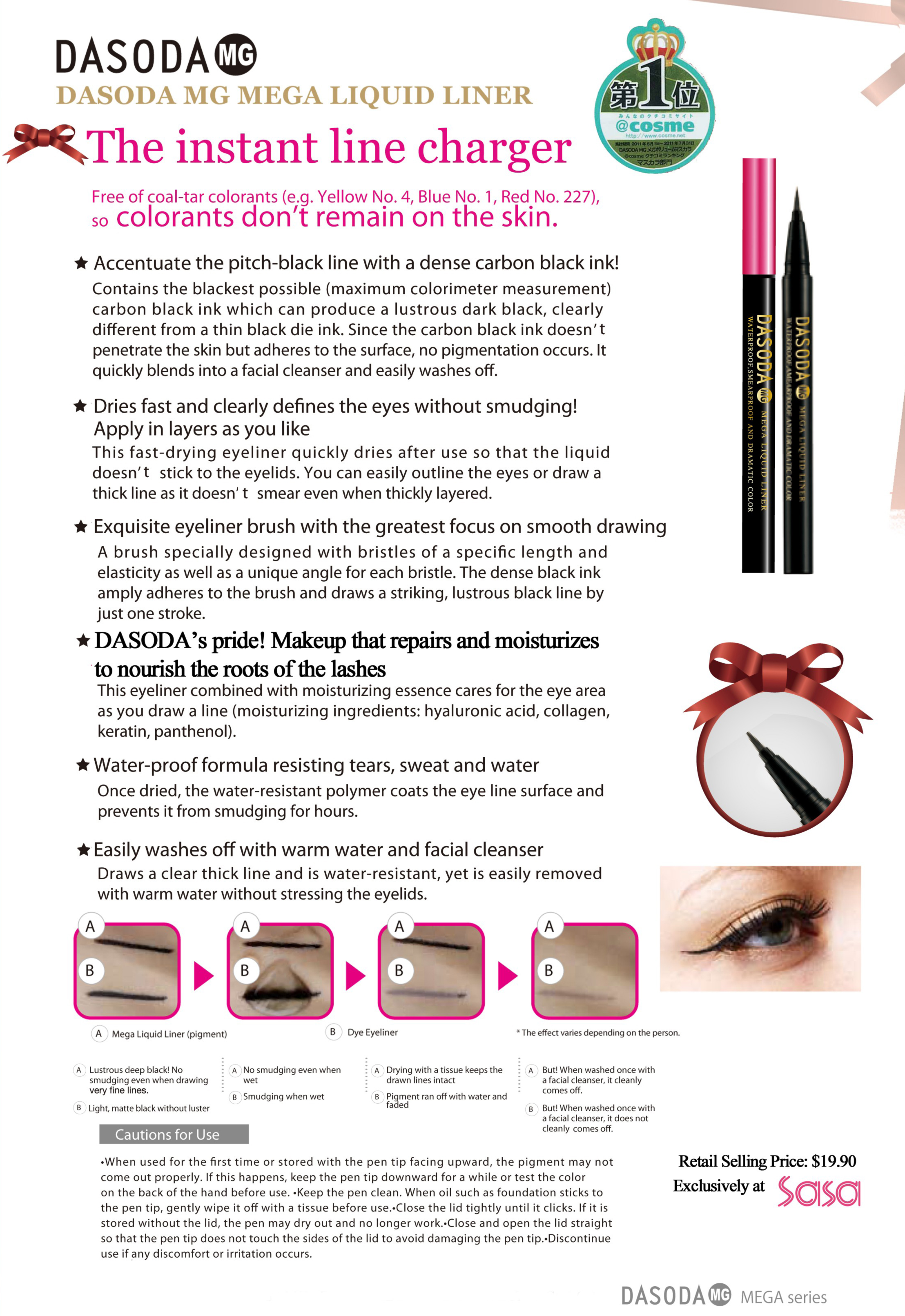 Cosme #1 mascara
Dadoda MG Mega Volume Mascara
Price : SD$25.90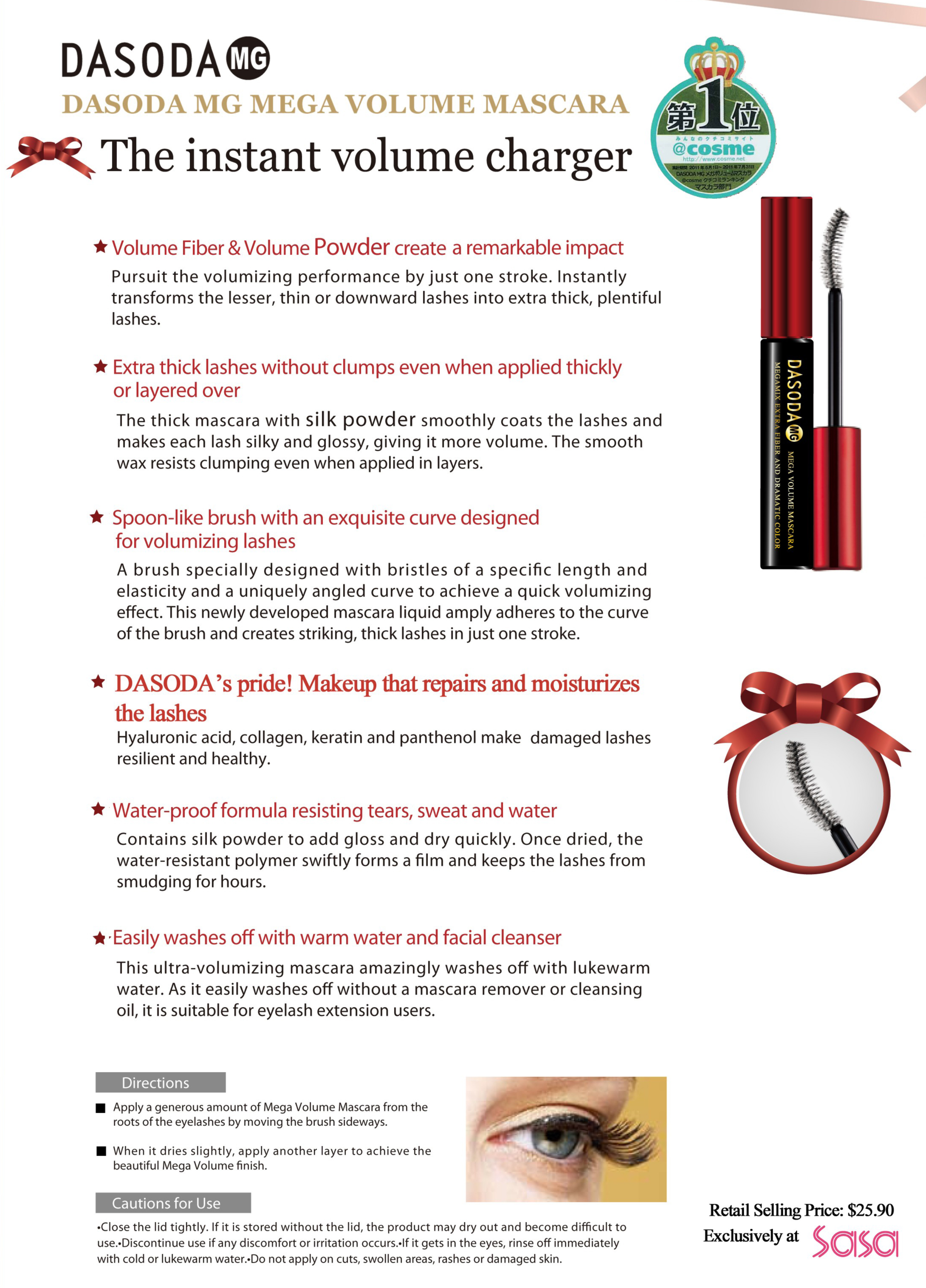 Dadoda MG Mega Long Mascara
Price : SD$25.90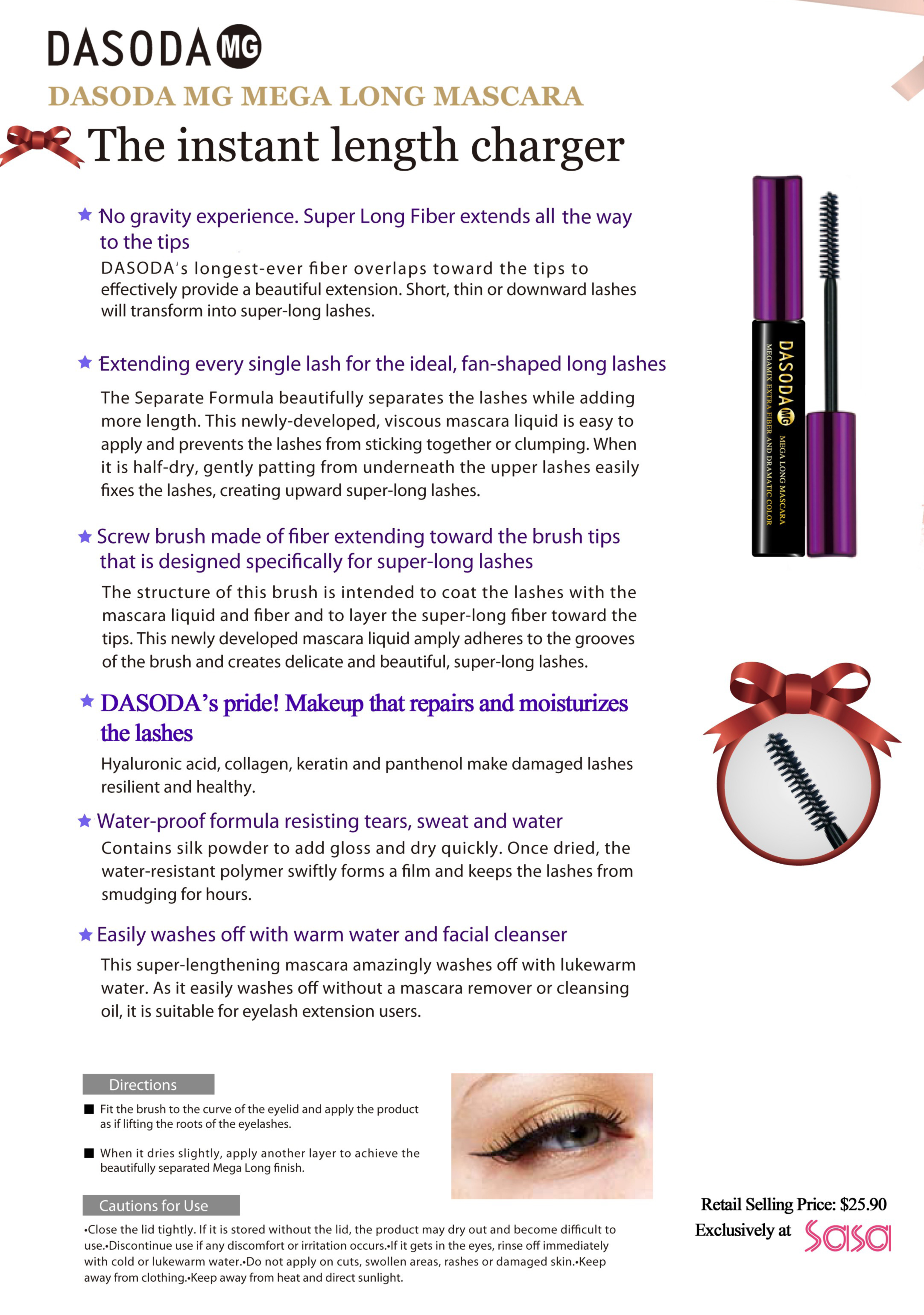 Dasoda MG Mega Liquid Concenler
Price : SD$25.90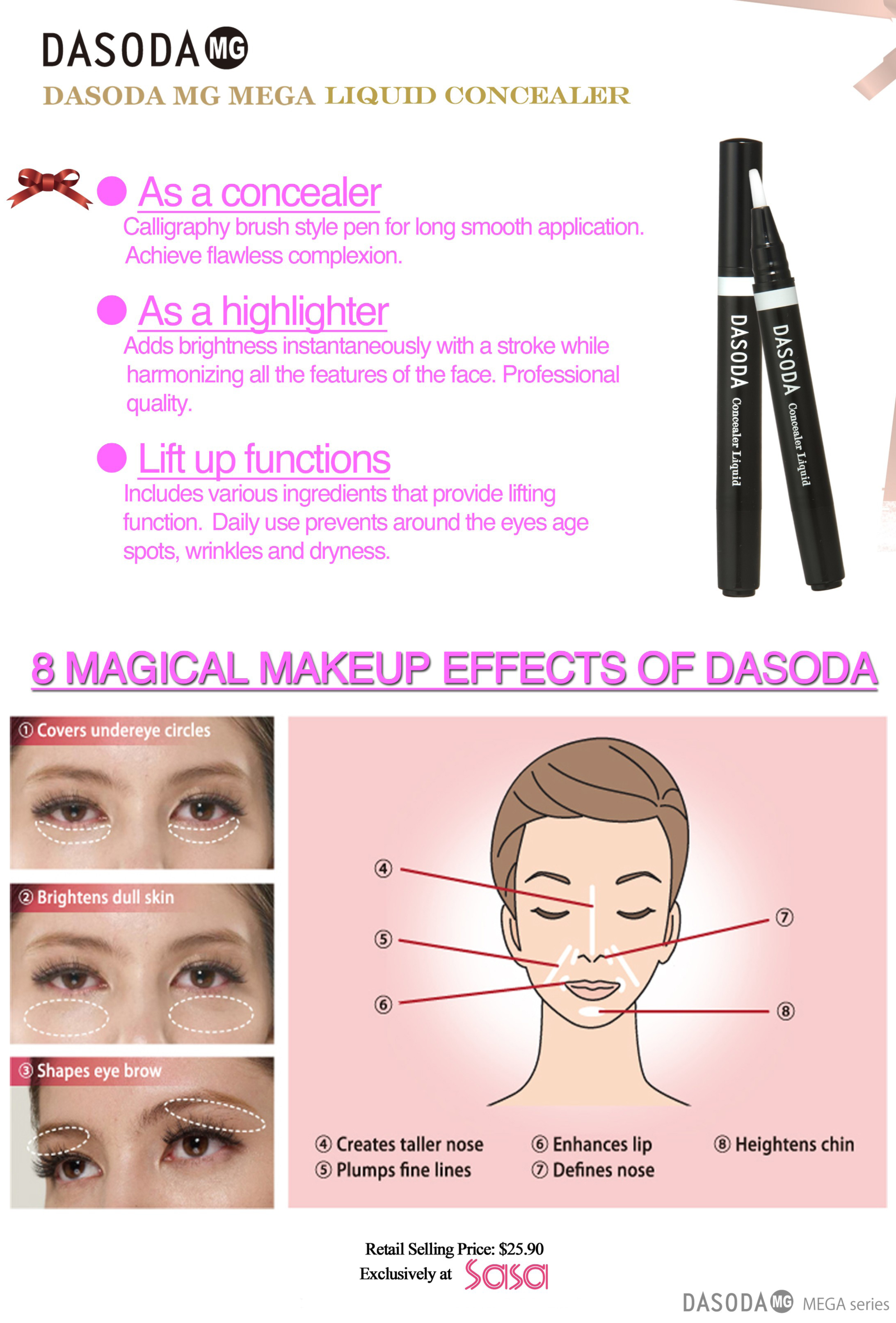 Dasoda SJ Series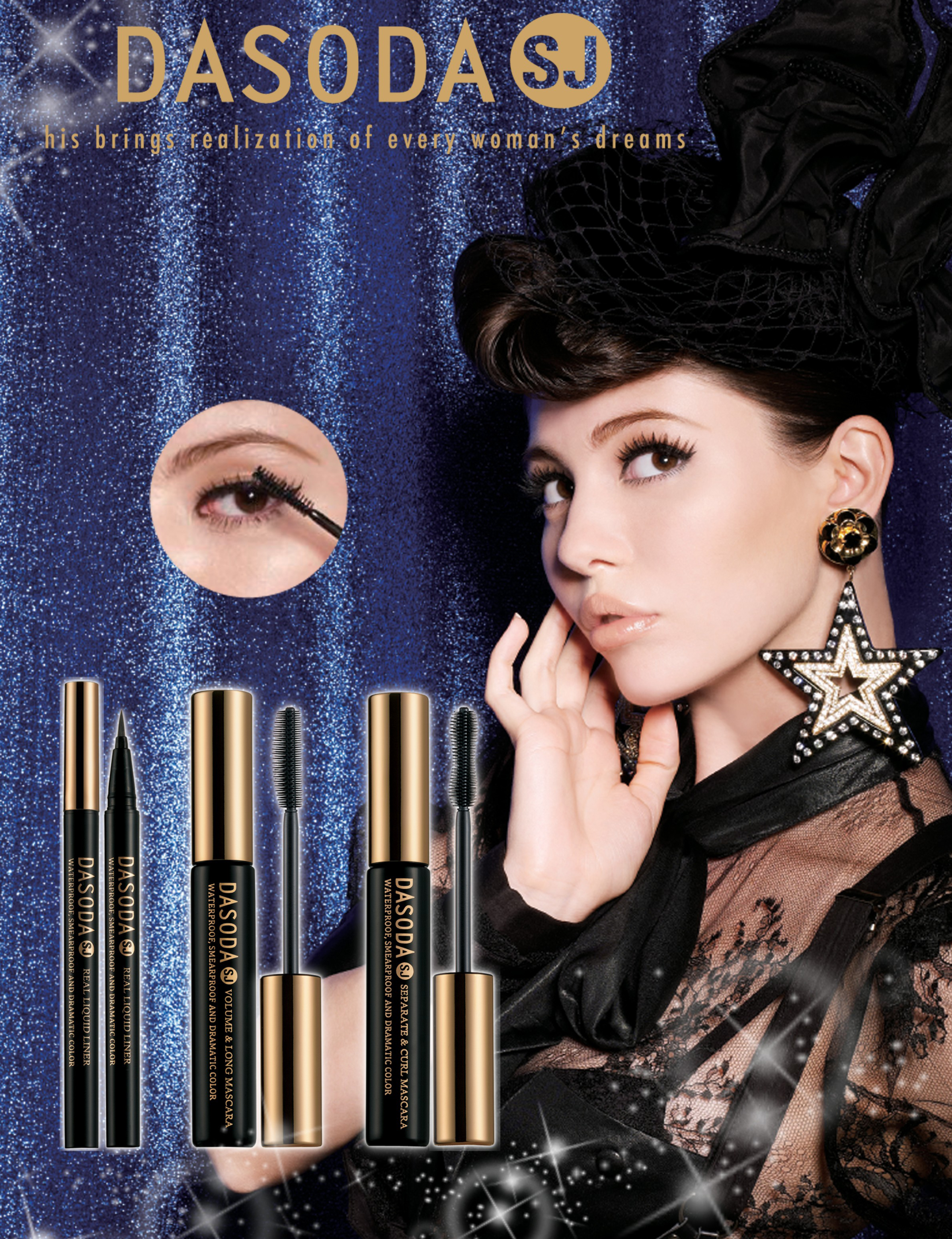 Dadoda SJ Liquid Eyeliner
Price : SD$19.90
(Will be featuring this eyeliner with swatches at the lower half of this post...)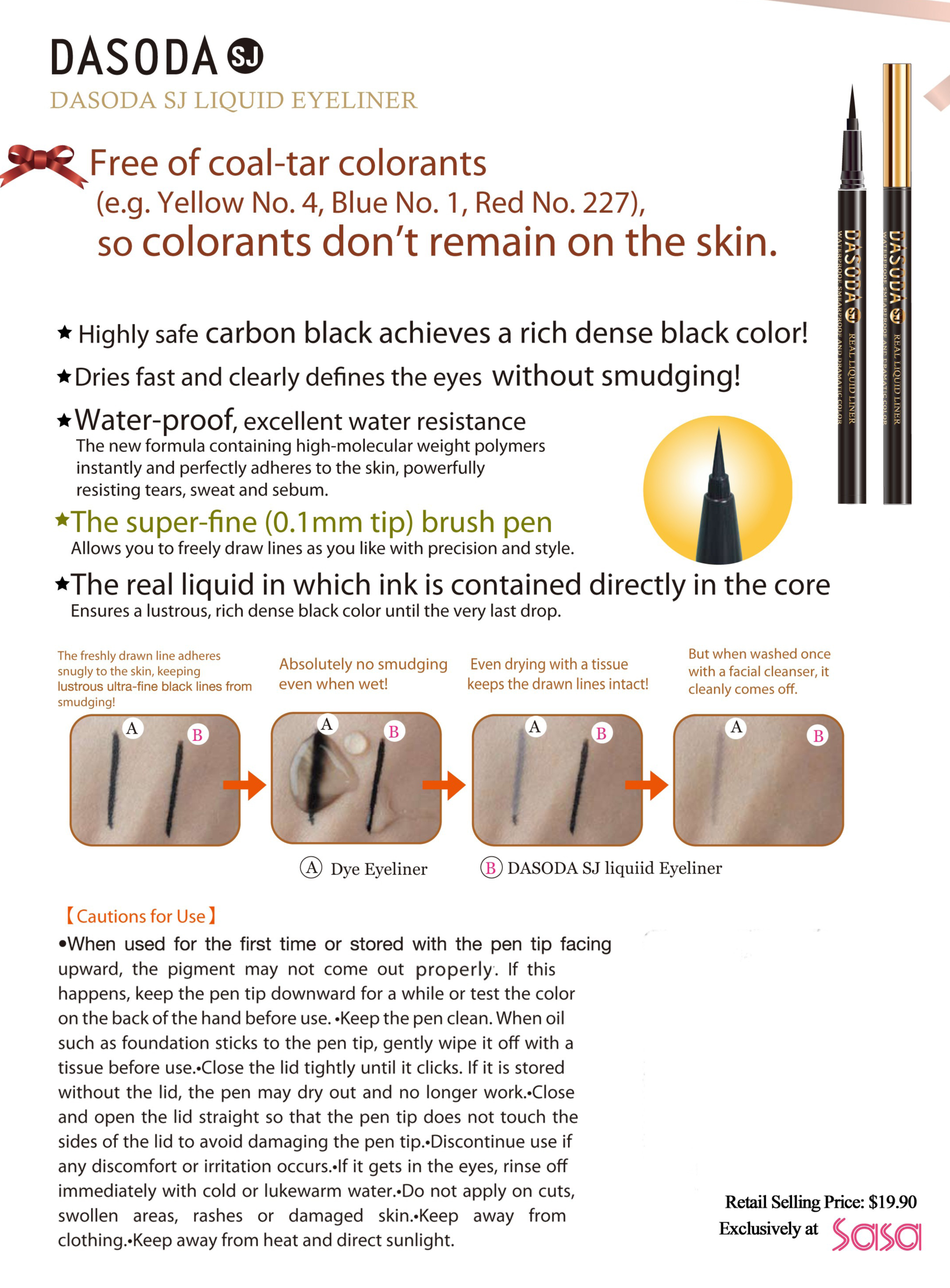 Dasoda SJ Volume and Long Mascara
Price : SD$25.90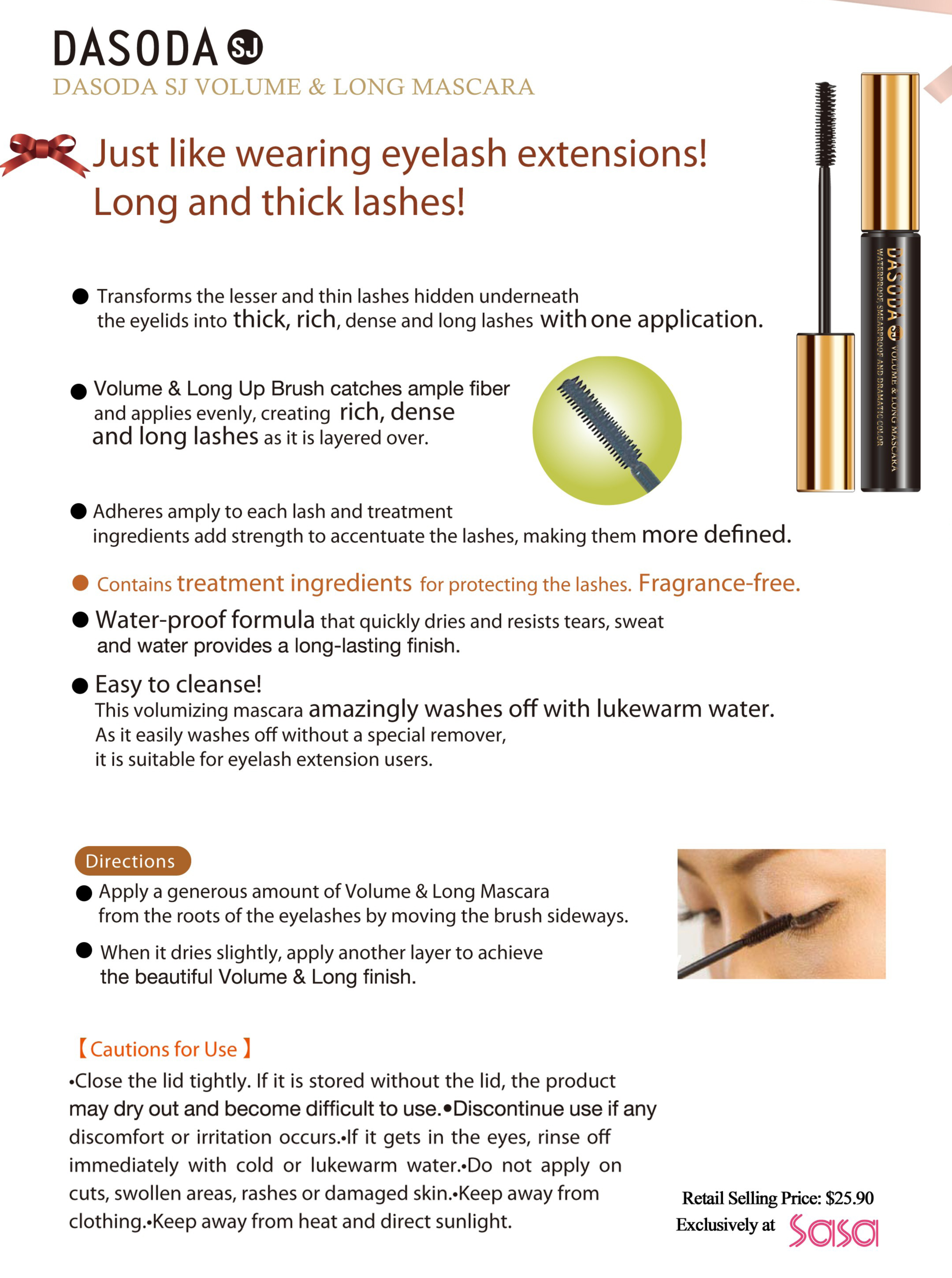 Dadoda SJ Separate and Curl mascara
Price : SD$25.90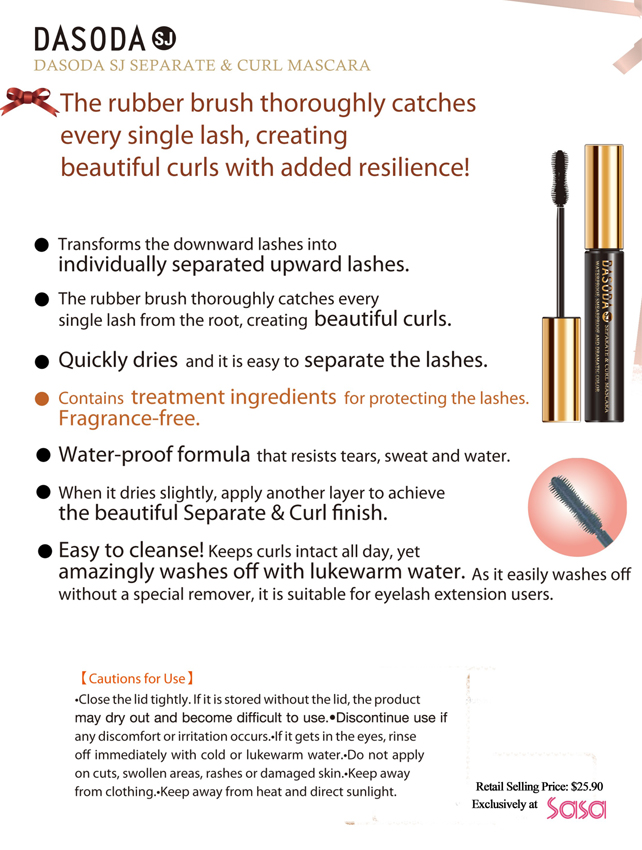 More about the model "
Juliana
"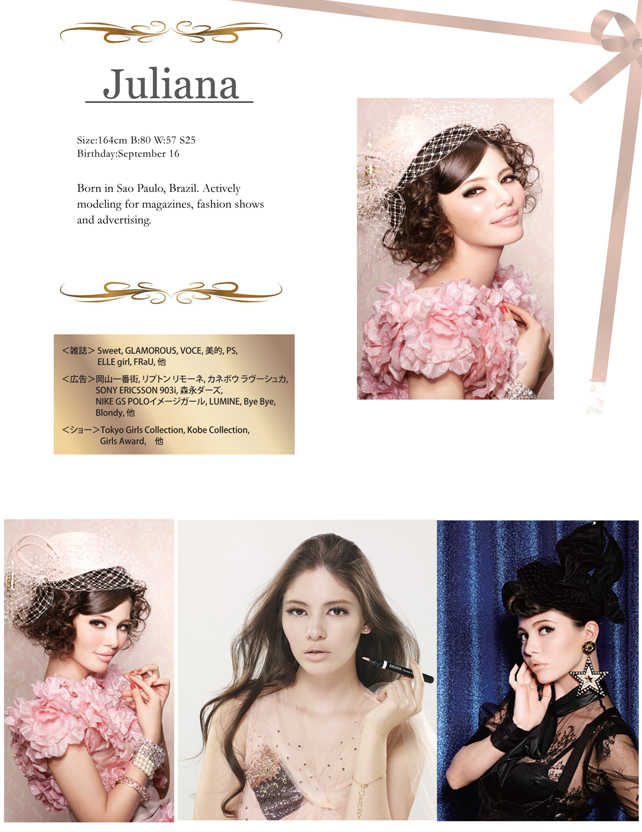 The one I will be reviewing is
Dadoda SJ Real Liquid Eyeliner
in cocoa brown ....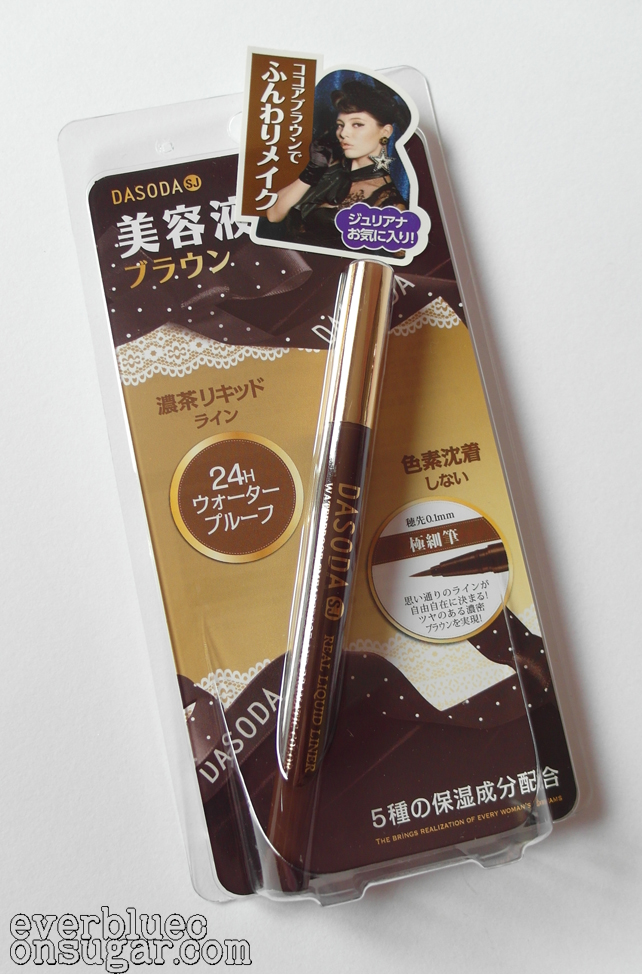 The packaging (Front and back view)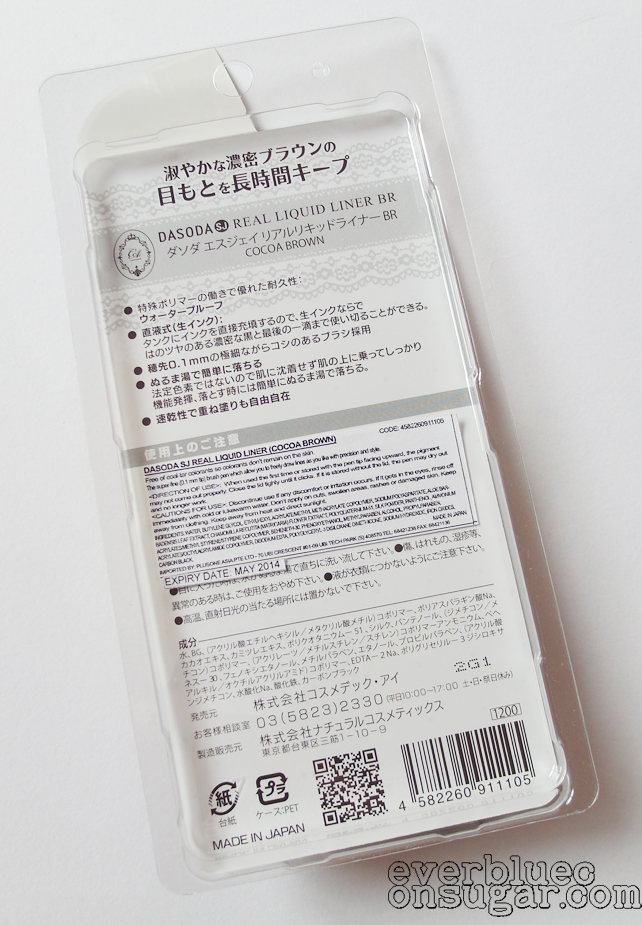 A liquid liner that is
free of coal-tar colorants (won't stain the skin)
5 moisturizing ingredients added that will benefit skin and lashes.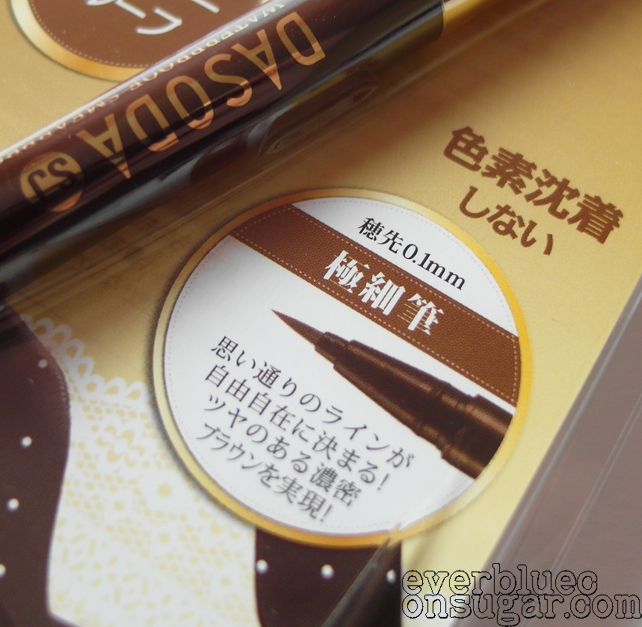 Ingredients list...
(Click to enlarge)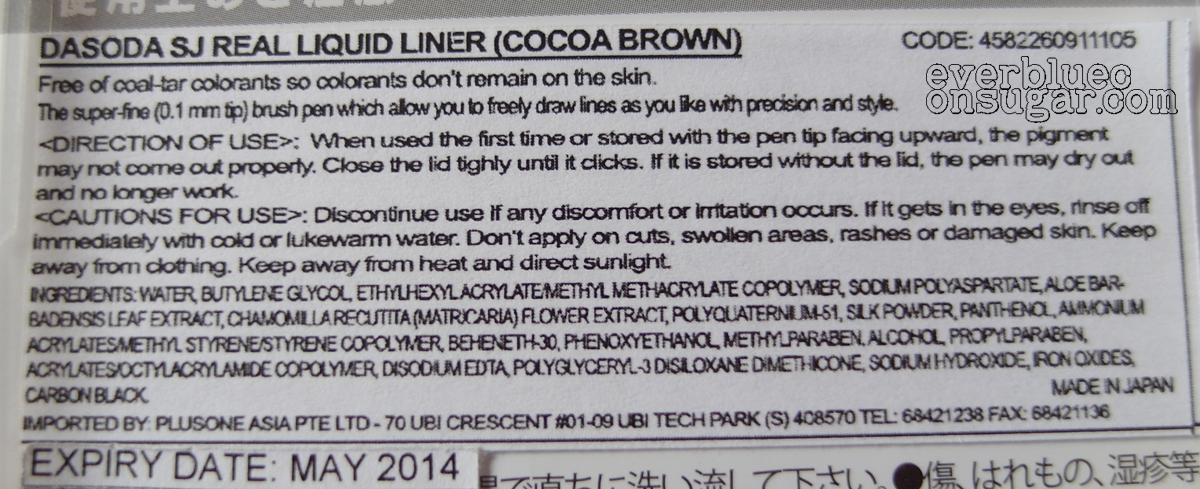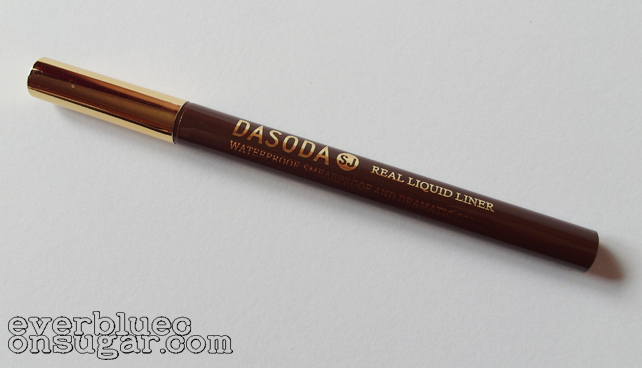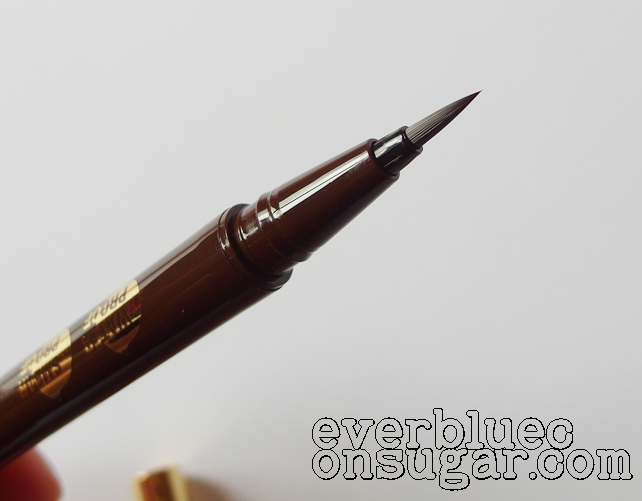 Swatches...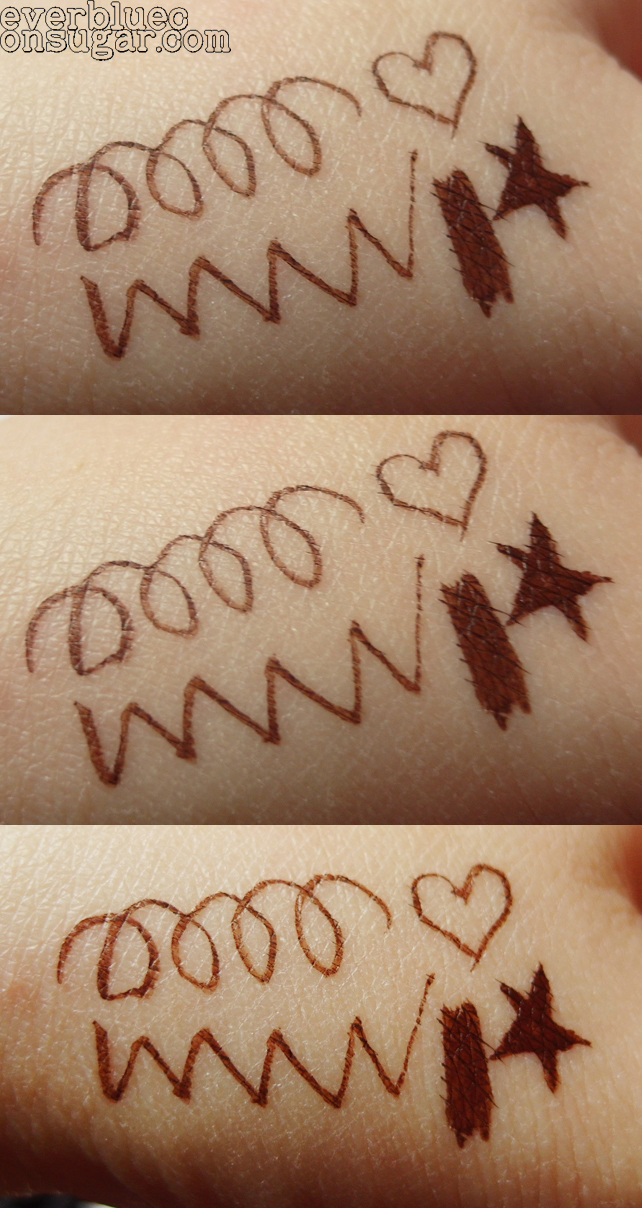 The tip is easy to control
Super fine brush pen with 0.1mm tip
The brown pigment wasn't too intense on first "draw" (abit too light), but intensity is buildable.
Because it's free of coal-tar colorants (So the colorants dont remain on the skin)
Smudgeproof
Dries pretty fast
The brown look really sweet on the skin (kinda soften the whole look)
Easy to remove with makeup remover (Cleansing oil or point makeup remover)
The tip is easy to control
Doesn't make a mess when using the liquid liner
Doesn't cause any irritation on my skin
Normally I prefer black liner, cos it goes well with "darker and intense" eyeshadows... but brown is a good alternative for softer look....
With brown eyebrows, pale shimmer eyeshadow and brown liner just make the whole facial features look more dreamy.. dont you think?? Kekekeke...
Dasoda is available exclusively at SASA Singapore
Price range from SD$19.90 - SD$25.90
Disclosure:
I'm not affiliated with the company
Product was provided for consideration
Information was extracted from press file.