KATE Cosmetics 2012 Autumn Winter Collection (Swatches)
[Products information]
This Fall, be spellbound by jewel-like shiny shades and deep shimmering colors for a touch of edgy glamour from
KATE Cosmetics Autumn Winter Collection
.
KATE Singapore
already launched the Autumn Winter Collection in September 2012.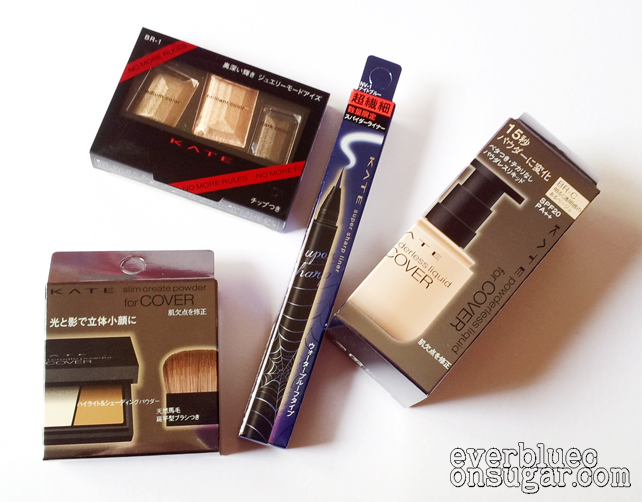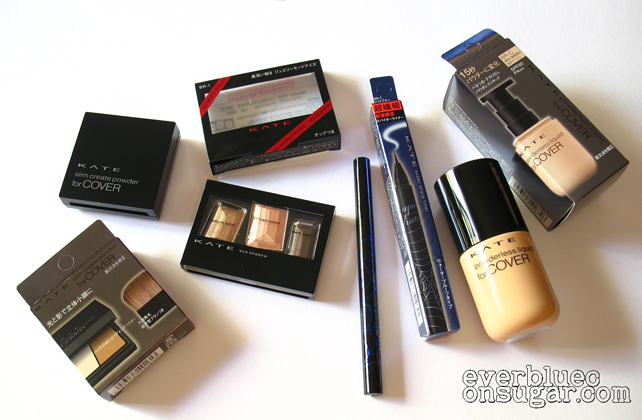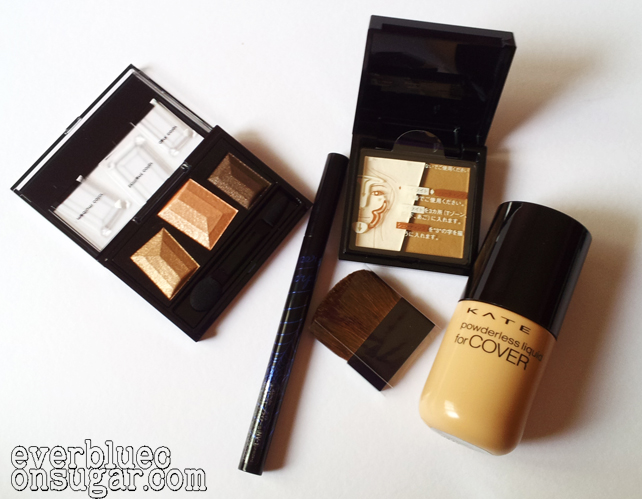 The New face if KATE for this season's collection is the Japan popular singer-actress Kuroki Meisa.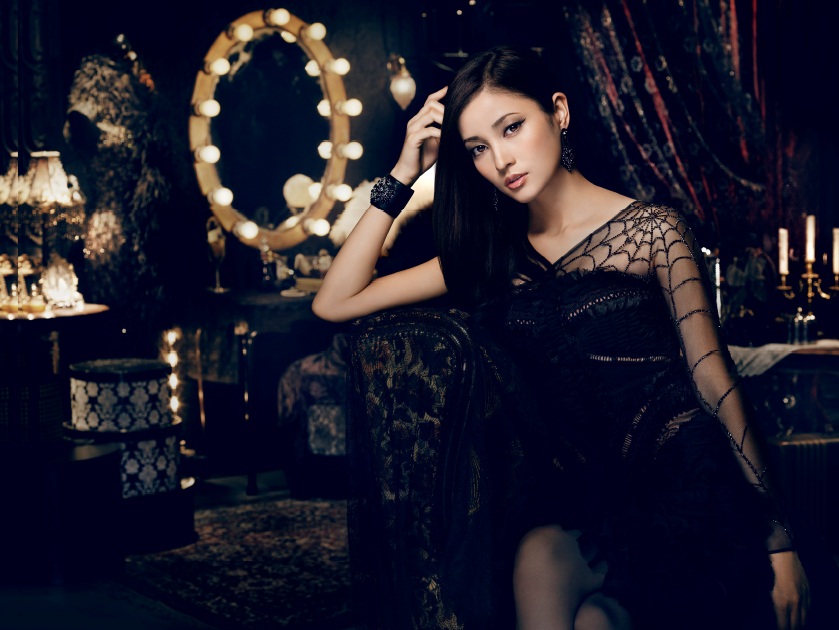 Kate Powderless Liquid Foundation
Price : SD$34.00
Available in 6 shades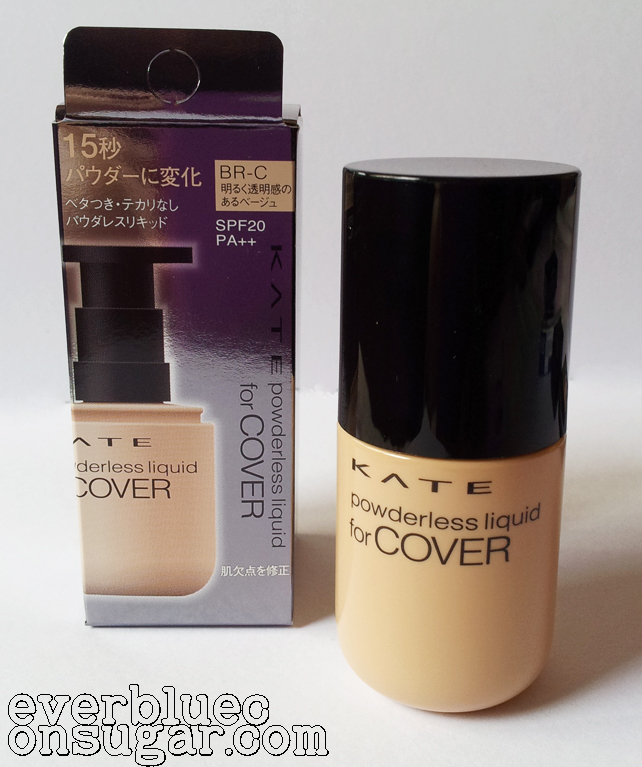 KATE Powderless Liquid for cover foundation turns into powder within 15 seconds of application!
Formulated with Thin Film Fit Powder, the Kate Powderless Liquid Foundation contains coated pigments that help to correct visible skin problems and provide excellent coverage. In addition, it also includes a volatile oil ingredient that vaporises instantly upon application, allowing the foundation to adhere perfectly onto the skin without leaving it oily or sticky. The result is also completely hassle-free as it eliminates the need to powder for a matt finish. Beauty lovers can now enjoy smooth, beautiful skin coverage without shine and a fading powder foundation.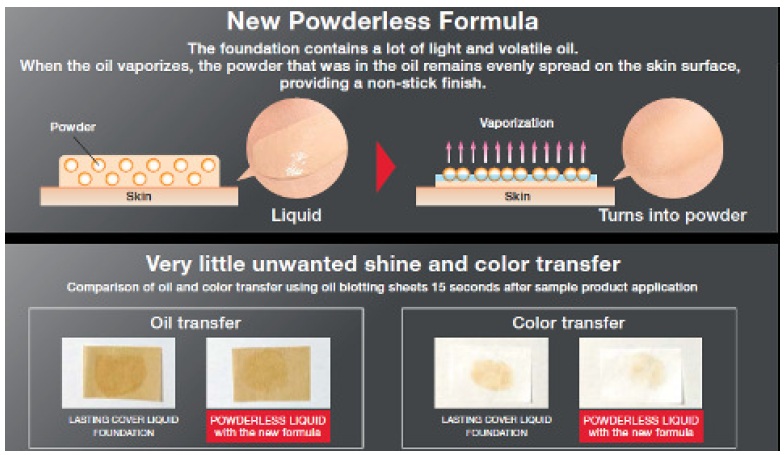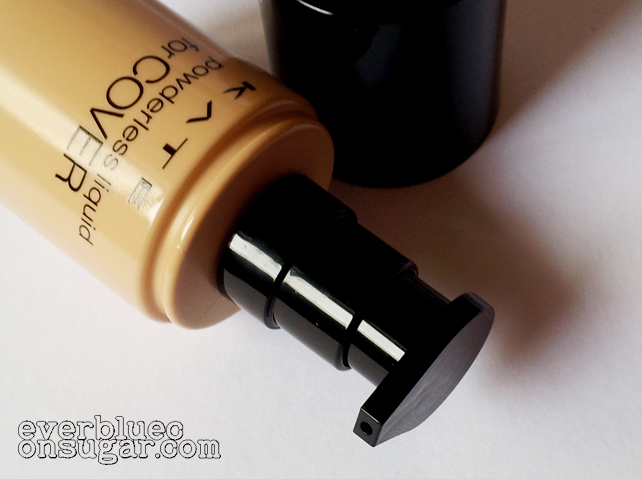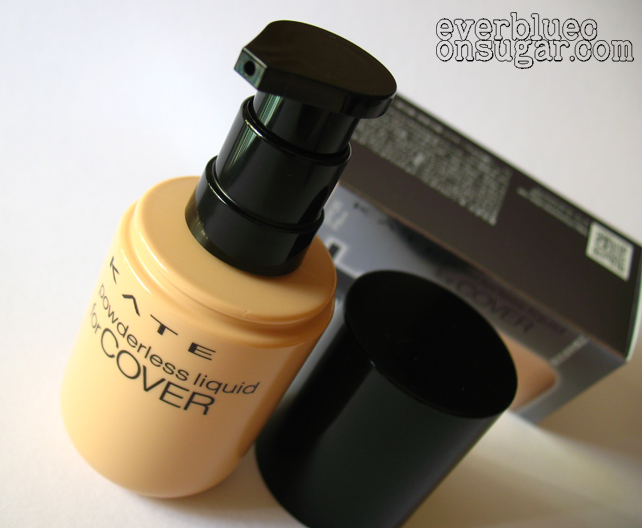 Ingredients list (Sorry, there's no english label on the packaging)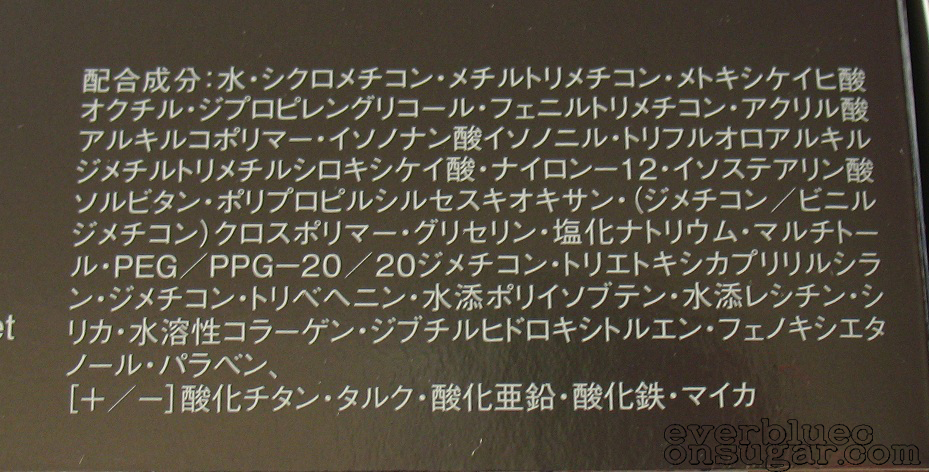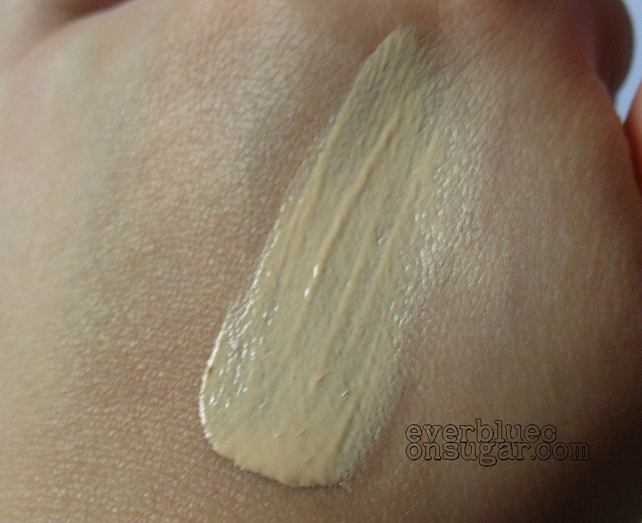 The foundation feel pretty light, easy to spread out and it set pretty fast into a semi matte/velvety texture.
(I will do a review+LOTD on a seperate post)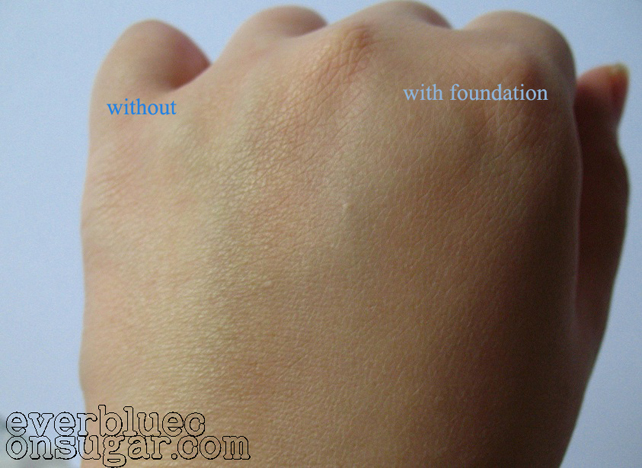 Kate Slim Create Powder
Price : SD$27.00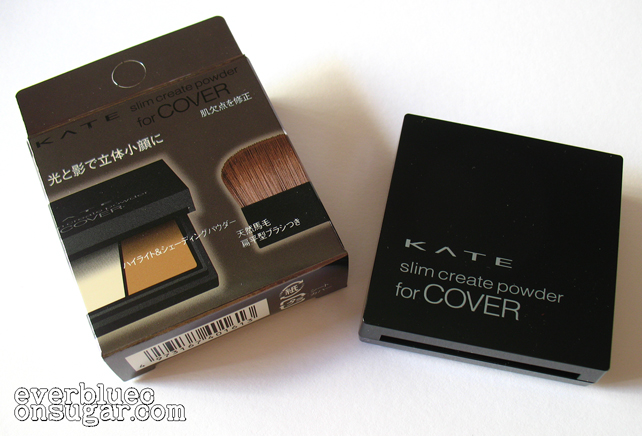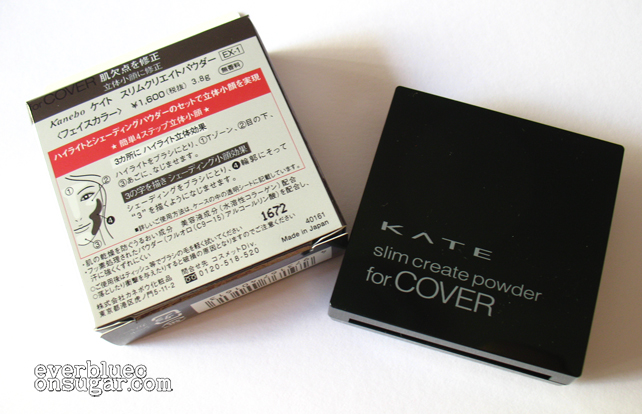 Get into the phenomenon of small, sharp faces! Kate Slim Create Powder has been specially developed to help create the highly sought-after slim and contoured face synonymous with the most beautiful of Japanese superstars. The two-in-one set features a palette comprising of a shading and highlight powder, making it completely convenient for beauty gurus seeking oval-faced perfection. The shading powder creates shades along the face line, while the highlighter attracts light to the centre of the face, giving the illusion of a slimmer, contoured face. Formulated with sweatproof and fade-resistant fitting and coating powder, this is the face powder you need to achieve that perfect face-line.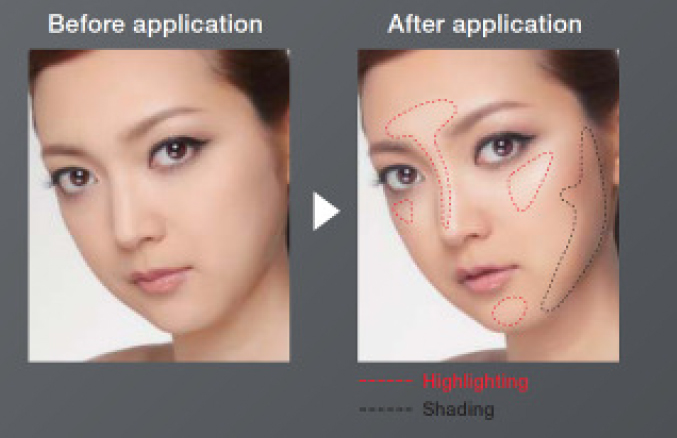 Ingredients list....
[Click to enlarge]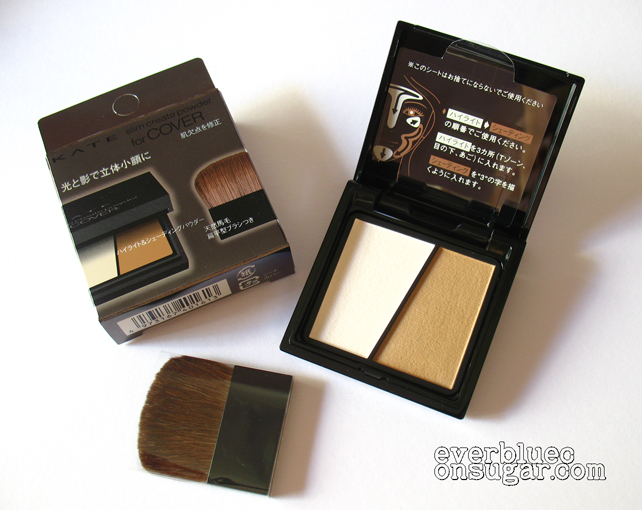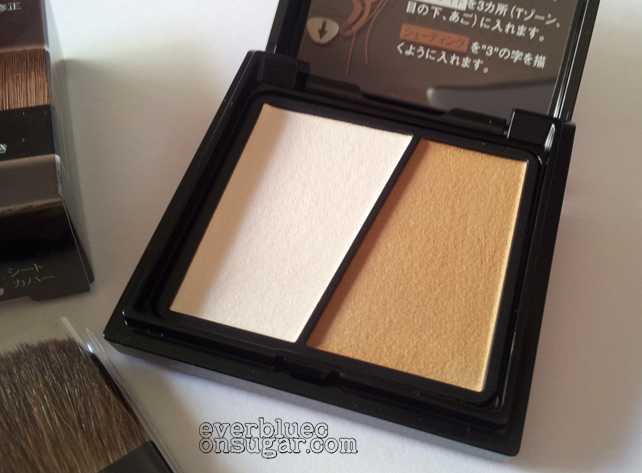 Close up...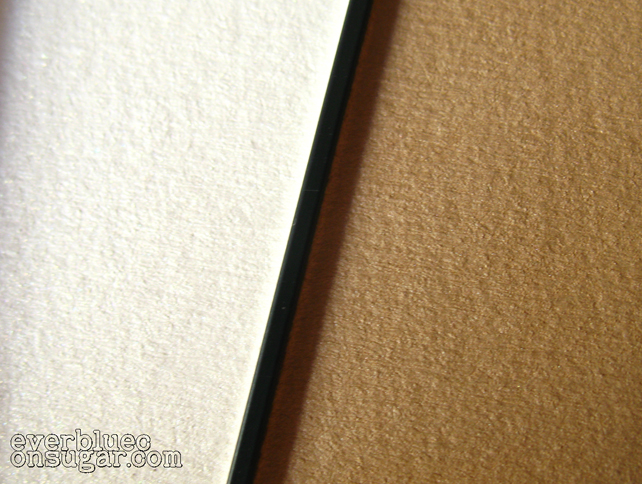 Swatches...
The powder was very fine and smooth... easy to blend out and the pigment wasn't that strong.. just nice enough to give depth and dimension (for contouring/highlighting)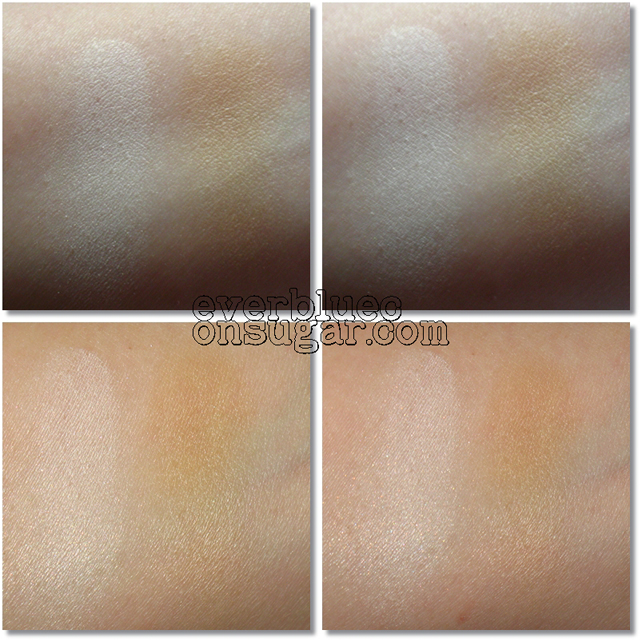 Kate Deep Shiny Eyes
Price : SD$23.50
Available in pink, orange-brown, brown, gold, blue and golden yellow.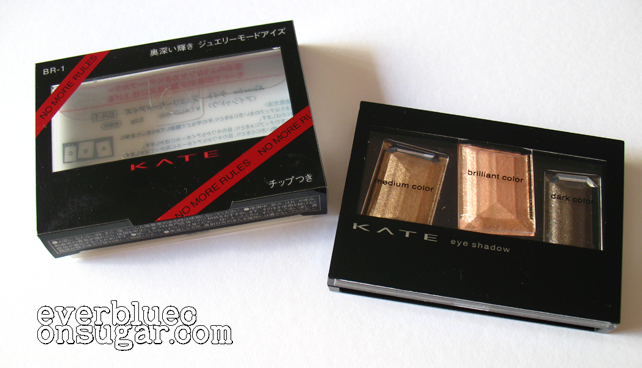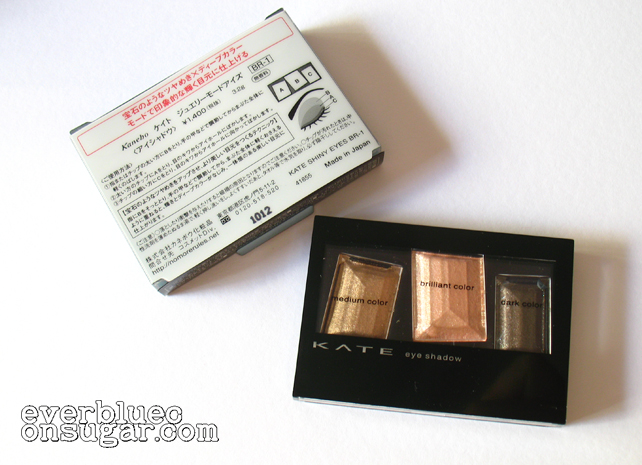 Kate Deep Shiny Eyes
is a jewel-inspired threeshade eye shadow palette. The centre features a Glittering shade formulated with 'Gloss Jewelry Pearl' that produces a highly lustrous and transparent shine, and the two palettes by the sides are Deep Night-themed shades formulated with a special 'Black Star Pearl' that helps to coat deep colour pigments with shine. Its jewel-like lustrous radiance, together with deep colours, creates a beautiful harmony, giving eyes a deeply mysterious and shimmering finish. Let your jewel-studded eyes do the talking!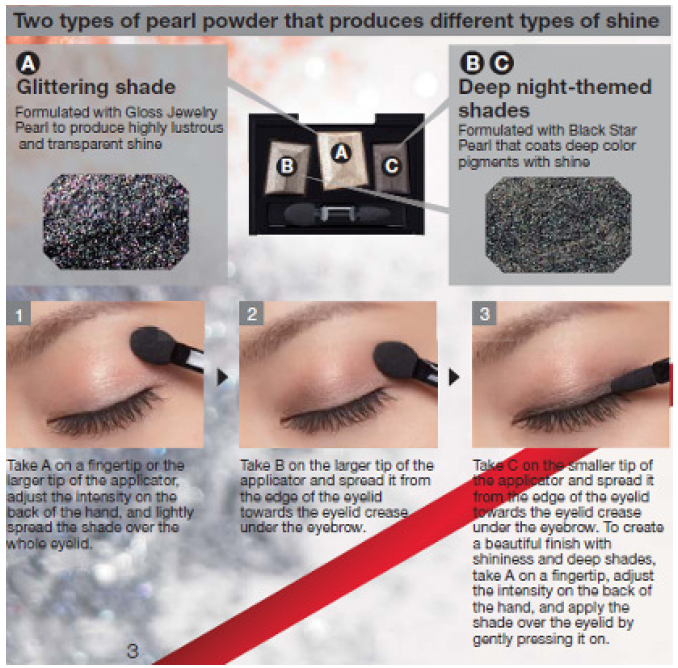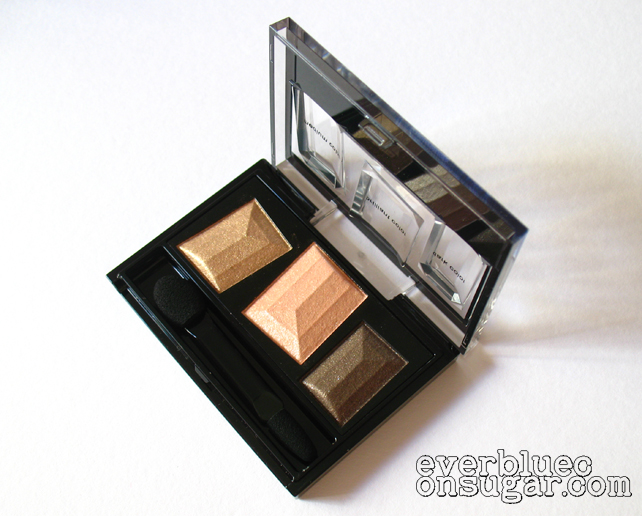 Swatches...
The eyeshadows feels much smoother, less "glittery" and have much better color payoff as compare to their previous collection of eyeshadows. Doesn't have too much/crazy fall out when applying the eyeshadow on the lids.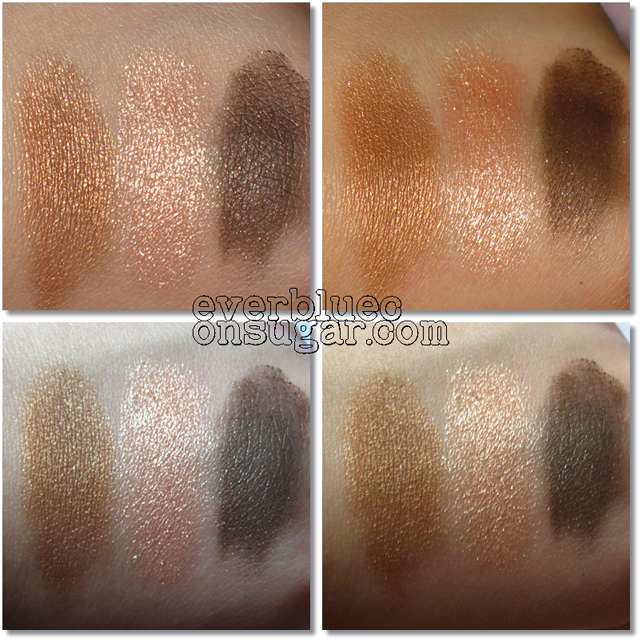 Kate Limited Colour Super Sharp Liner
Price : SD$17.00
Available in 2 special limited edition shades (Blue and Red)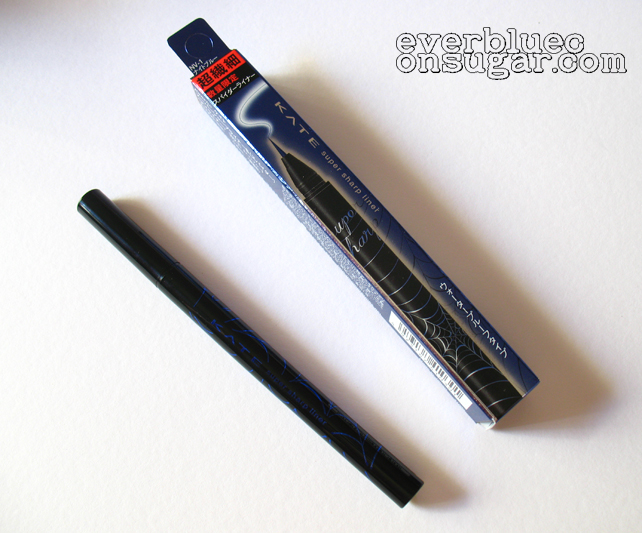 As its name aptly suggests, the Kate Limited Colour Super Sharp Liner comes with an ultra thin brush that enables one to effortlessly draw "spider lines" of any desired thickness easily and smoothly. At an amazing 0.03mm width, this eyeliner is currently the thinnest finds in Japan's market! Its water-repellent liquid ensures meticulously drawn delicate lines remain smudge-proof. Additionally, this eyeliner is designed to give wearers a longlasting effect with its ability to repel water and perspiration.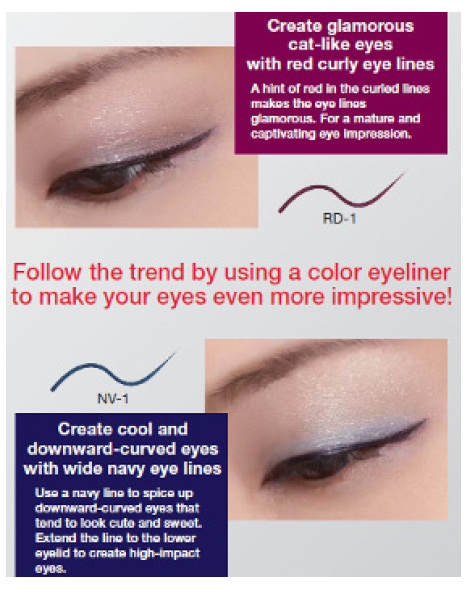 Ingredients list...
[Click to enlarge]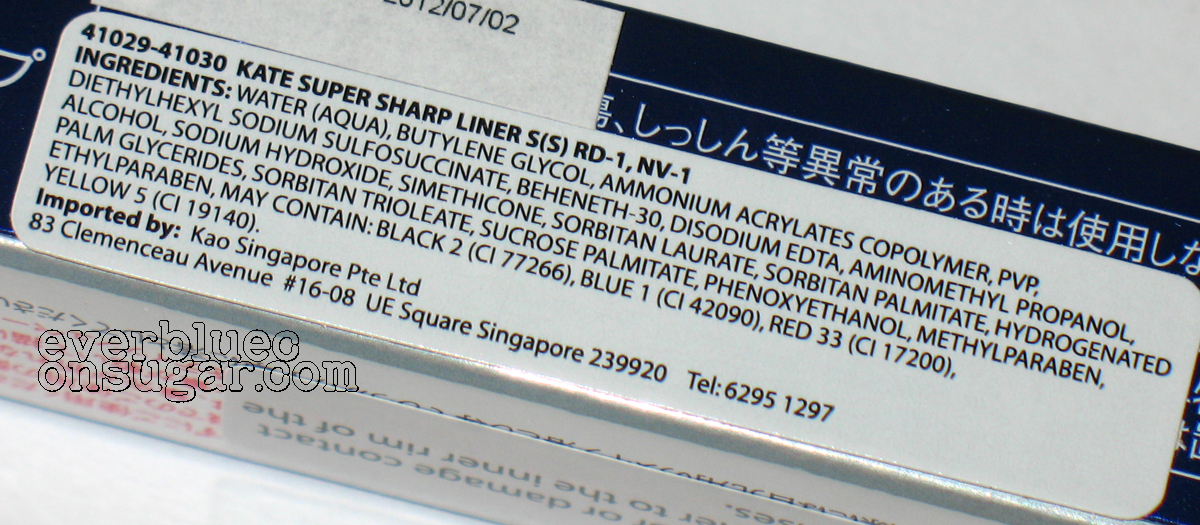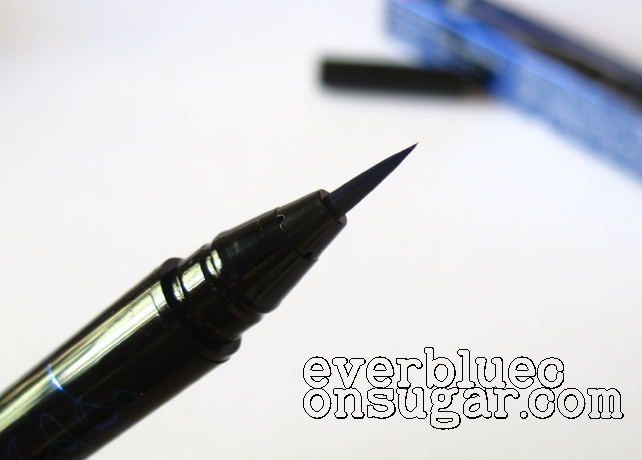 Swatches....
The liquid liner feel abit wet.. so it tend to bleed alittle when I drew abit heavy handed...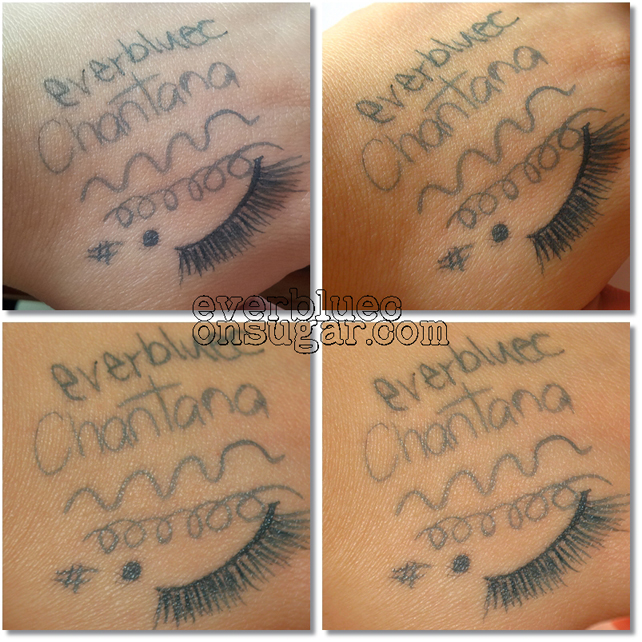 Here's the other products from the 2012 Autumn Winter Colelction...
Kate Lasting Base [25ml, SPF 27PA++]
Price : SD$20.50

Kate Cover Concealer
25ml, SPF 27PA++
Price : SD$17.00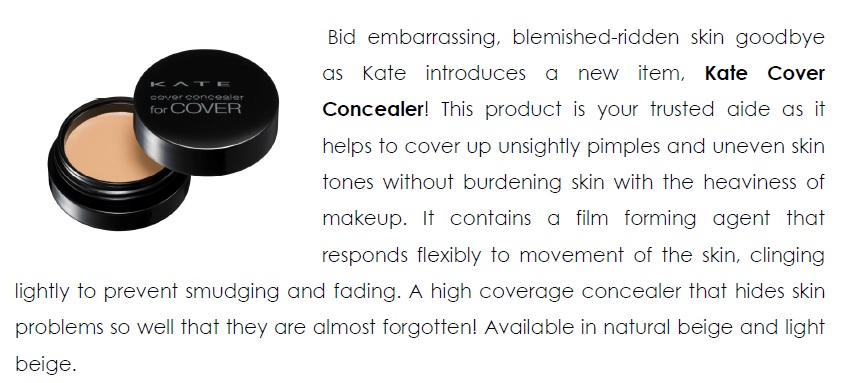 Kate Eye Shadow Base
Price : SD$17.00

Kate Real Create Eyes *NEW COLOR
Price : SD$27.00

The latest KATE collection will be available from November 2012 at selected BHG, Guardian Pharmacy, OG, John Little, Metro, Nishino Pharmacy, Sasa Cosmetics and Watsons Singapore.
LOTD+ Review on the liquid foundation next entry ... [coming up soon]
Disclaimer:
I'm not affiliated with KATE Cosmetics.
Products were provided for trying out.
Informations and images extracted from Press release