Skinbiotics Reactiv 01 Skin Lightening and Regeneration [review]
Skinbotics
adopts a novel cellular approach to anti-aging that works to first protect the skin from
ultra violet, sun and oxidative damage
; inhibit ROS, MMPs and AGEs formation that breaks down collagen and accelerate skin aging, enhance stem cell regeneration and potency to help repair damaged skin and promote the growth of young skin cells.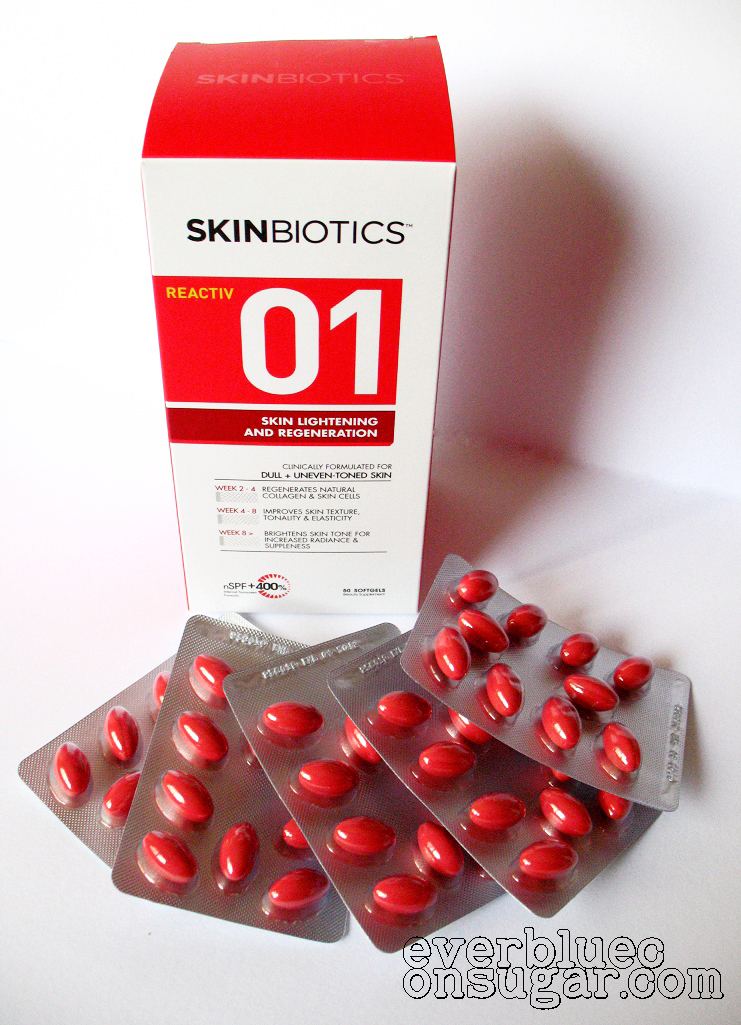 .
.
A little introduction of Skinbiotics...
Comprehensive Nutri-beauty system
Personalized for individual skin types
All natural, science based formulations
Clinically tested efficacy with visible results
Targets the areas of skin where topical cream cannot reach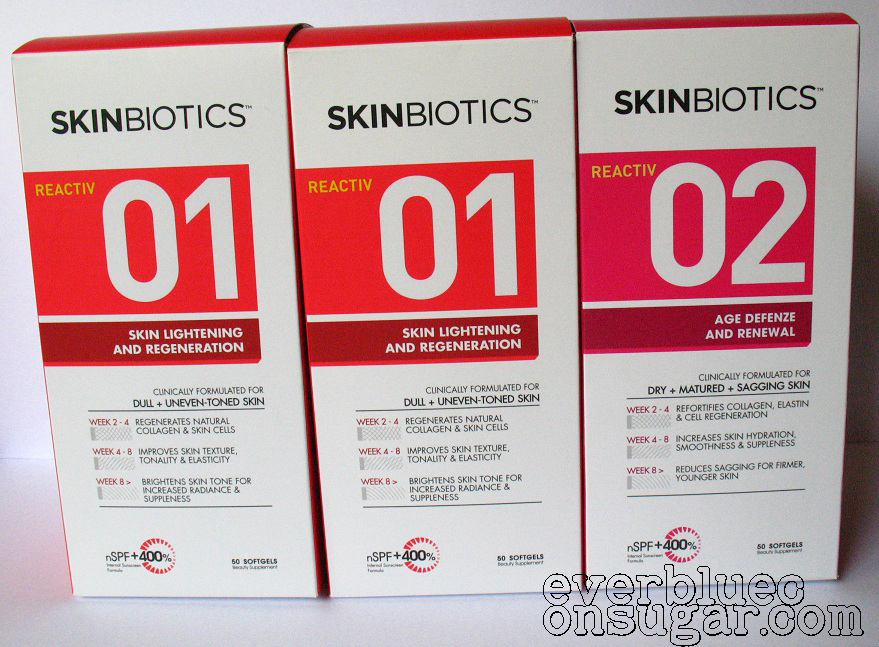 Received 2 boxes of
Reactiv 01
and a box of
Reactiv 03
(for my mum) back in June (2012) .. yup.. took me that long to finally review it :b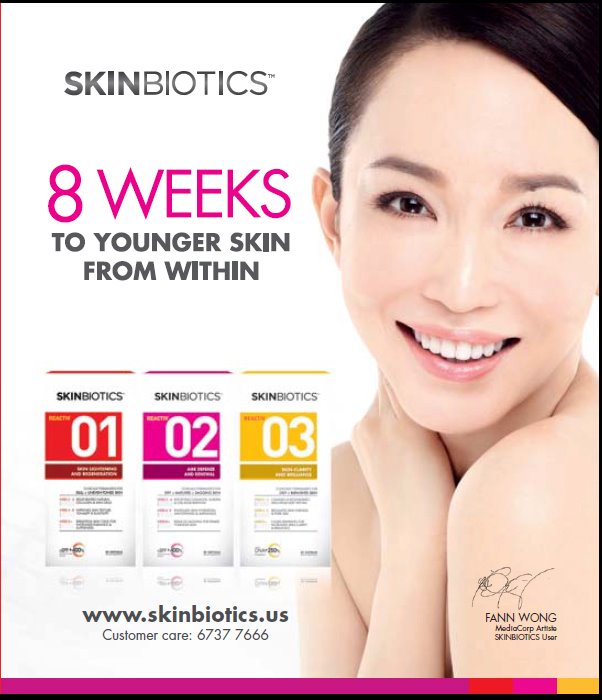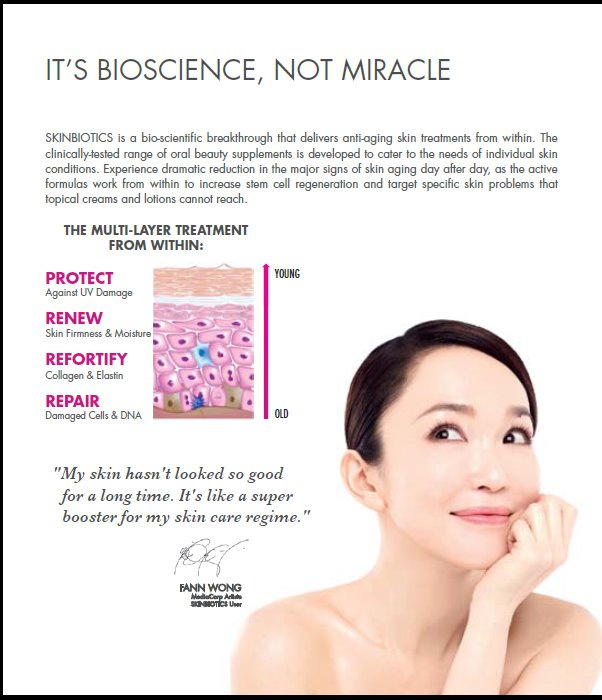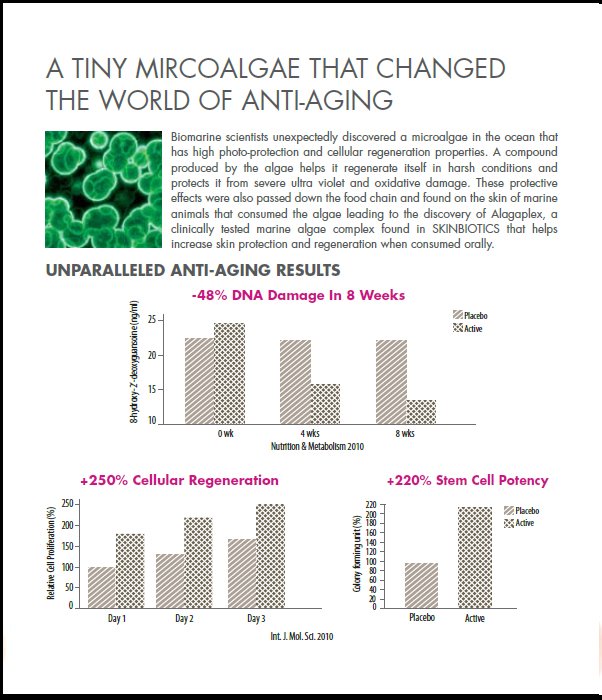 Essential ingredient
"Algaplex"
- complex blend of compounds including
Marine Algae.
Protect
Against - DNA damage, photo and UV damage, Oxidative damage.
Renew
Through stem cells giving youthful skin cells
Refortify
Collagen and Elastin production, increase hyaluronic acid
Repair
Damaged DNA and Skin cells
7x more ultra violet protection - including indoor UV light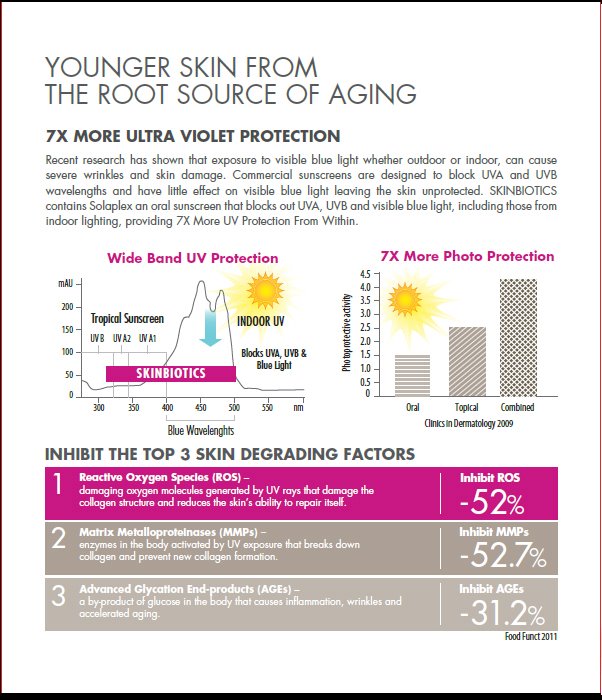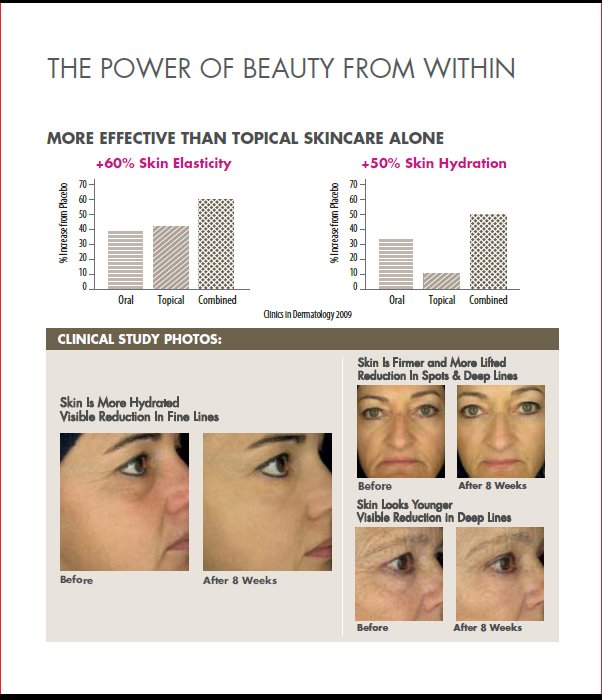 .
.
The skinbiotic difference::
Beauty from the root source of aging
Cellular regeneration and repair at the DNA levels
Multi action protection
Wider range protection VS Topical::
UV and photo protection, cellular and DNA protection, free radicals and oxidative stress protection
Takes skincare regime to the next level
Oral + Tropical = turbo-charged efficacy
.
.
Fann Wong is the ambassador of Skinbiotics
.
.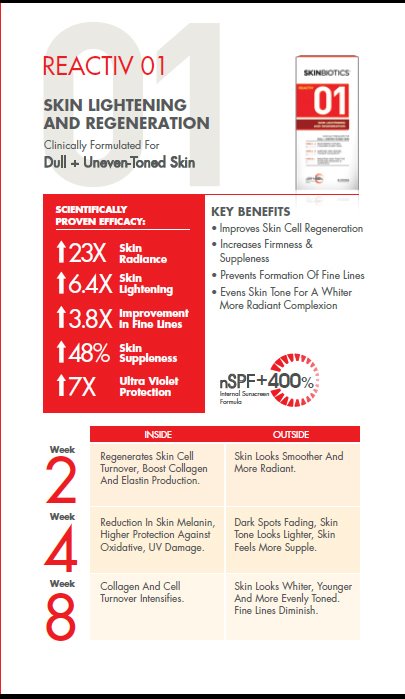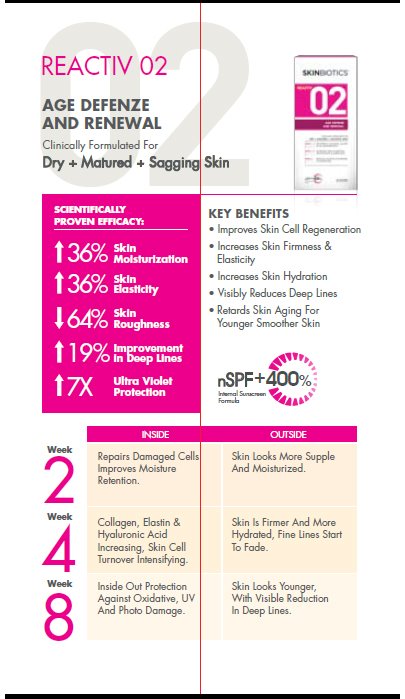 .
.
.
Skinbiotics Reactiv 01
Skin Lightening and Regeneration- clinically formulated for dull and uneven-toned skin.
.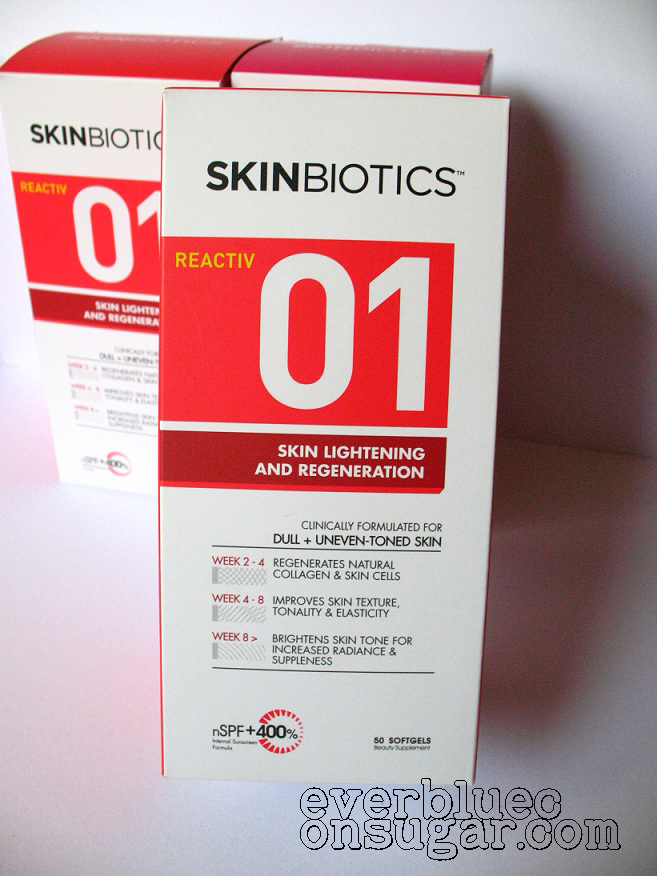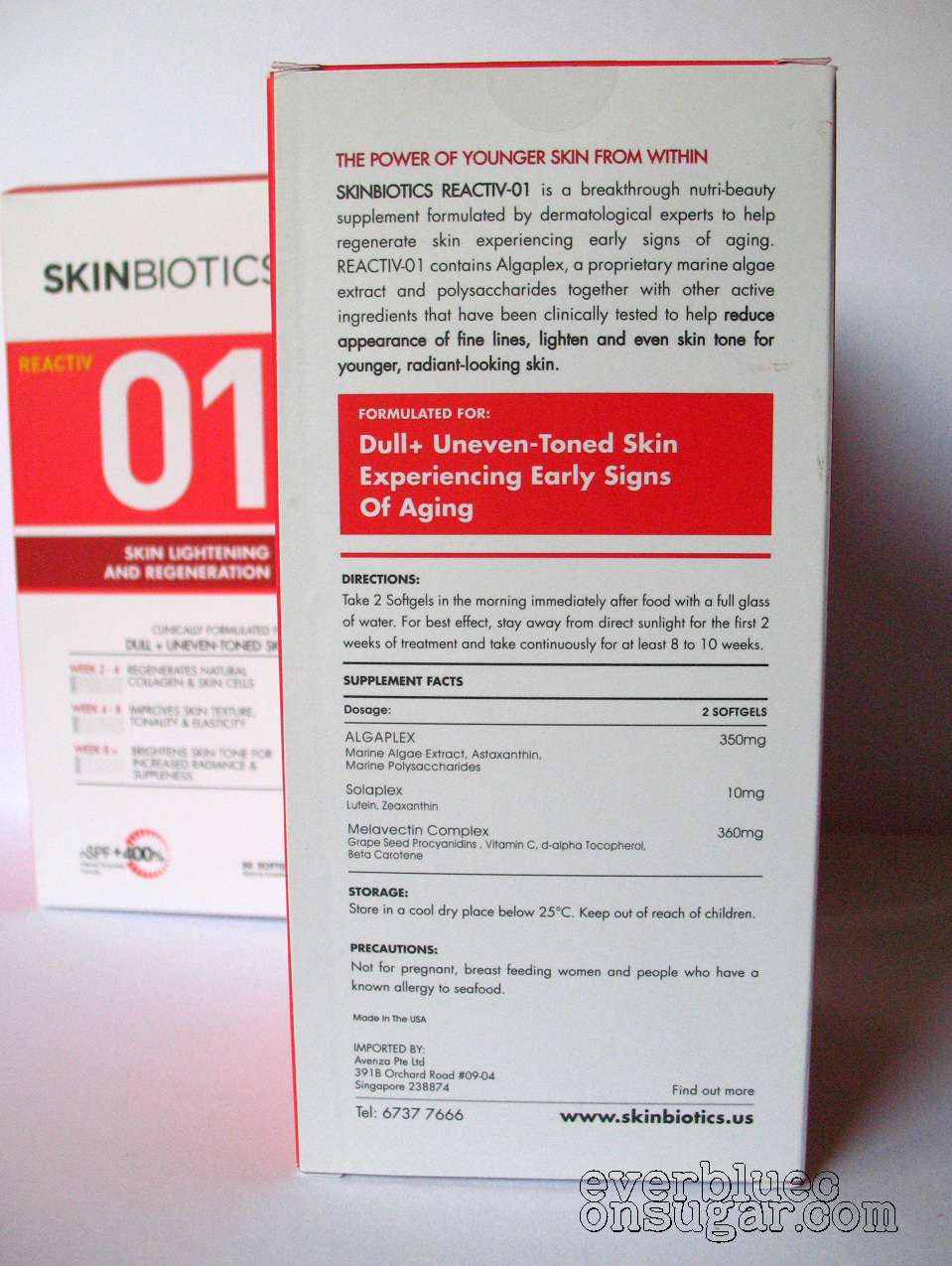 Main ingredients ::
Algaplex (Marine Algae extract, astaxanthin, Marine Polysaccharides), Salaplex (Lutein, Zeaxanthin) and Melavectin Complex (Grape Seed Procyanidins, vitamin C, d-alpha tocopherol, beta Carotene)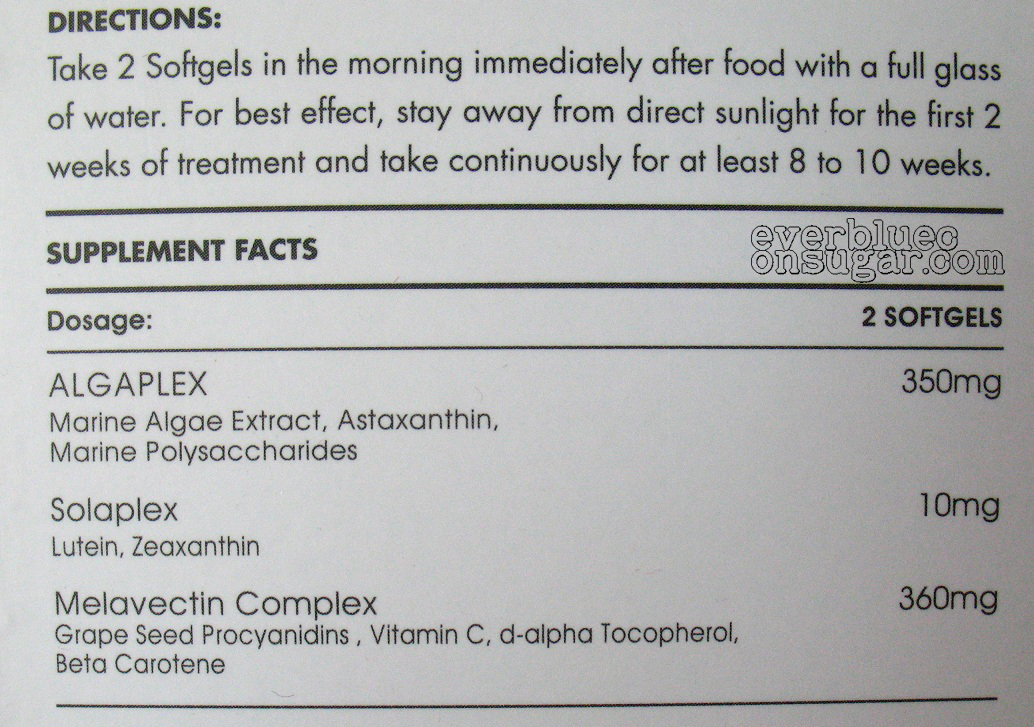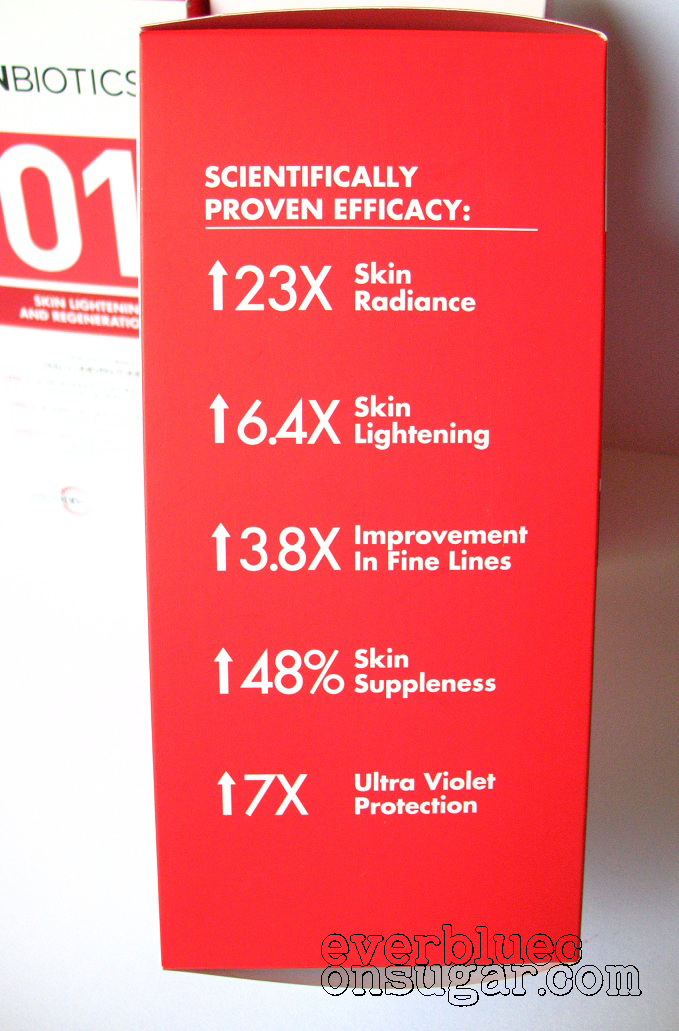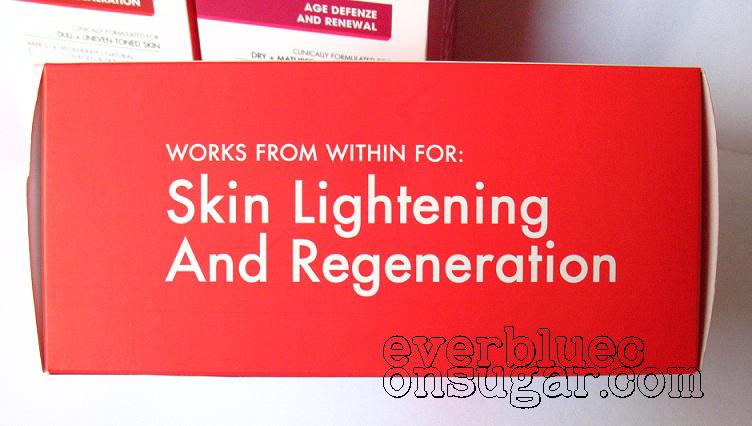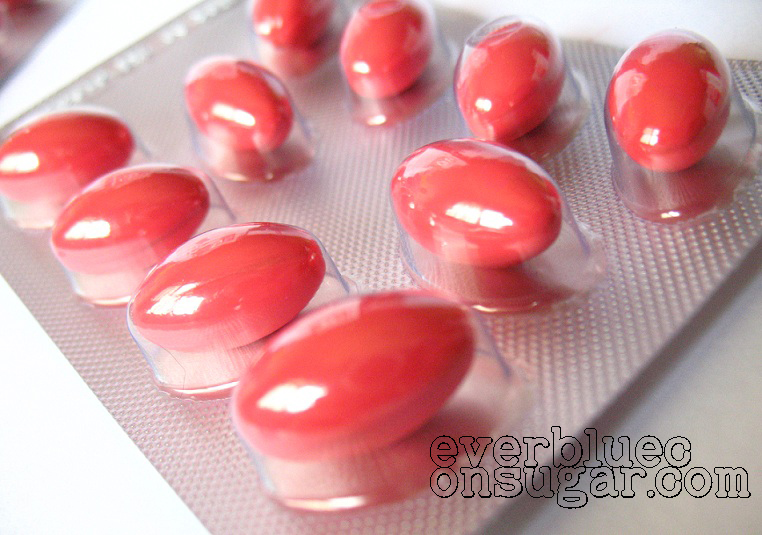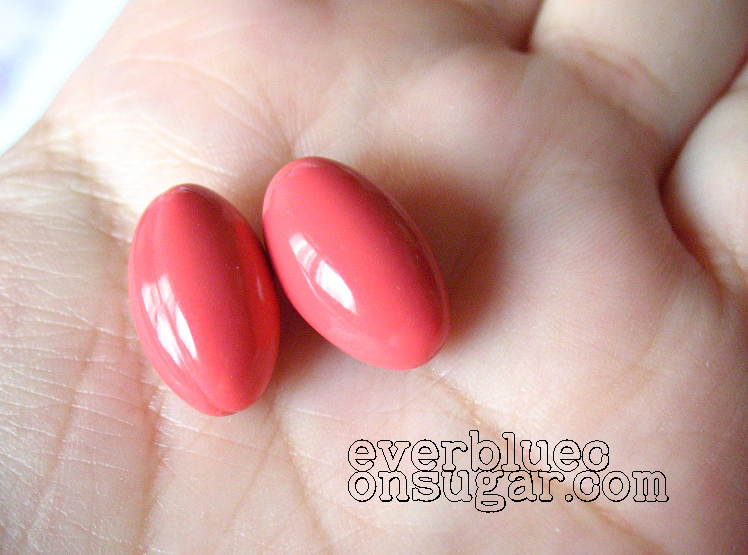 Aging
is something we cannot control and avoid, and 80% of aging(wrinkles/UV damaging) is caused by SUN ... so beside applying ton of sunscreen/sunblock ....
Skinbiotics gives 400% (7times) more protection
(When I see 400% my eyes become so huge that it almost pop out!!!!! Kekekekee...).
Do remember that skinbiotic is a supplement and it help to enhance the protection.... so pleaseeeee don't think that you can skip sunblock/sunscreen if you are taking the supplement. (It work together with our skincare regime)
Here's my thought/review on this beauty supplement...
After almost finishing 2 boxes of
Reactiv 01
50 softgel per box (2 softgel per day) last for 25days (3.5weeks)
The soft gel smell and taste sweet .. it's a bit huge compare to normal soft gel size.
(See... told you it smell sweet, even peapea can't stop sniffing it!)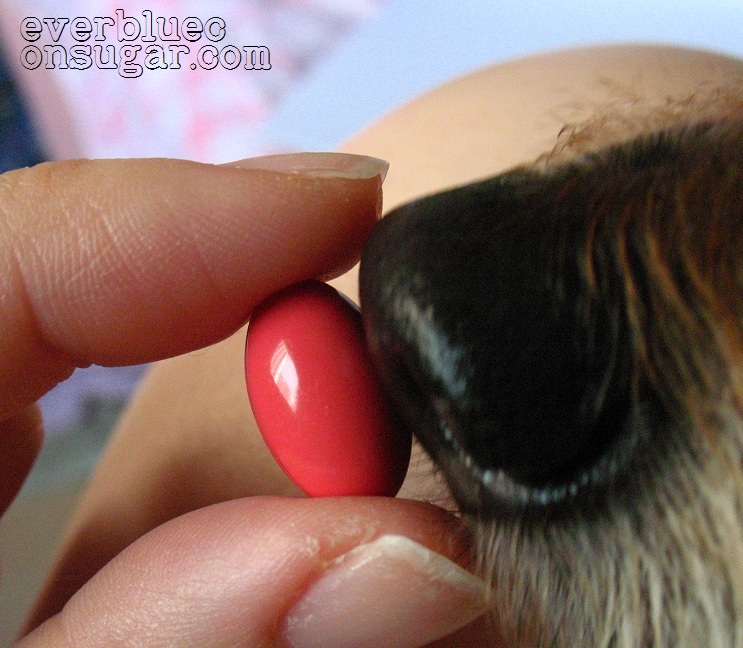 .
On my face skin texture
I'm not too sure about my face skin texture, because I'm using various of GOOD skincares products that helps to keep my skin soft, smooth and hydrated.
It's does help to boost up the hydrating level.
Remember I suffer from dry skin for a few months and always need heavy cream to keep my skin feel good, soothing and hydrate? Well, when I'm taking
skinbiotic
... My skin(face) doesn't feel too dry nor tight even after shower before apply skincares.
After about a box (3.5weeks) ... the skin on my face does feel abit more supple and smooth.
No irritation nor cause any break-out during the time I took the supplement.
Oh and I also didn't have any inflammation on my face during the period of taking the supplement (especially during the super humid and hot period in July). This supplement does boost up the hydrating level and also help prevent skin inflammation caused by the sun.
.
.
On my body skin texture
I have super dry arms, they feel dry and "c
oarse
" (always need to apply lot of body lotion to keep it soft and smooth).
When I'm taking the supplement (for about 10days) ... I start to feel abit different, I dont have the need to reach for my body lotion because it doesn't make my skin feel dry and tight.
Didn't notice any whitening effect, maybe I'm already quite fair and I don't go under sun for long hours. I heard from a few bloggers commented that they look fairer after taking the skinbiotic. Hmmm..... (interesting)
Skin start to feel alot softer and smoother after 3weeks
(I love the texture of doggie's nose ... here's another shot of Peapea sniffing the softgel. And no, he didn't lick nor eat the softgel - stopped him when he trying to lick it.)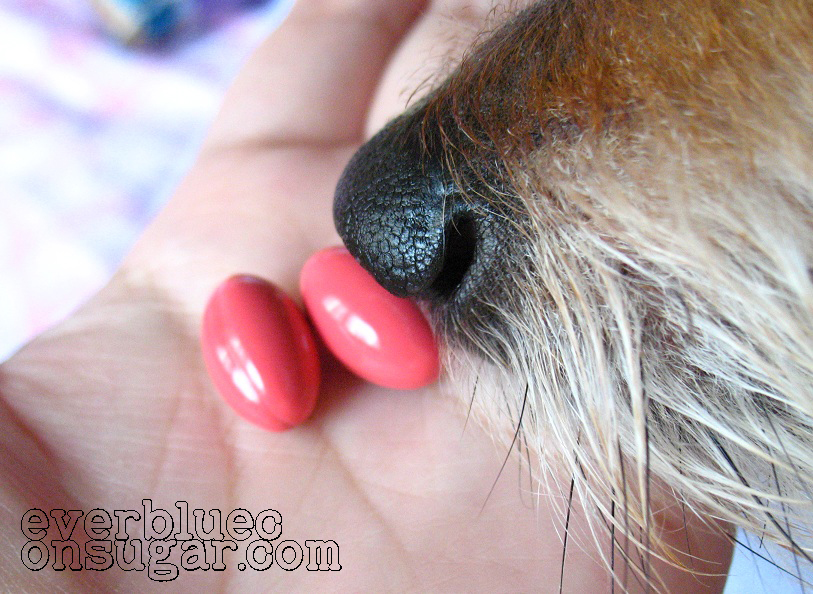 .
.
Below are some pics I took during the Pre-launch bloggers session on a
yatch
!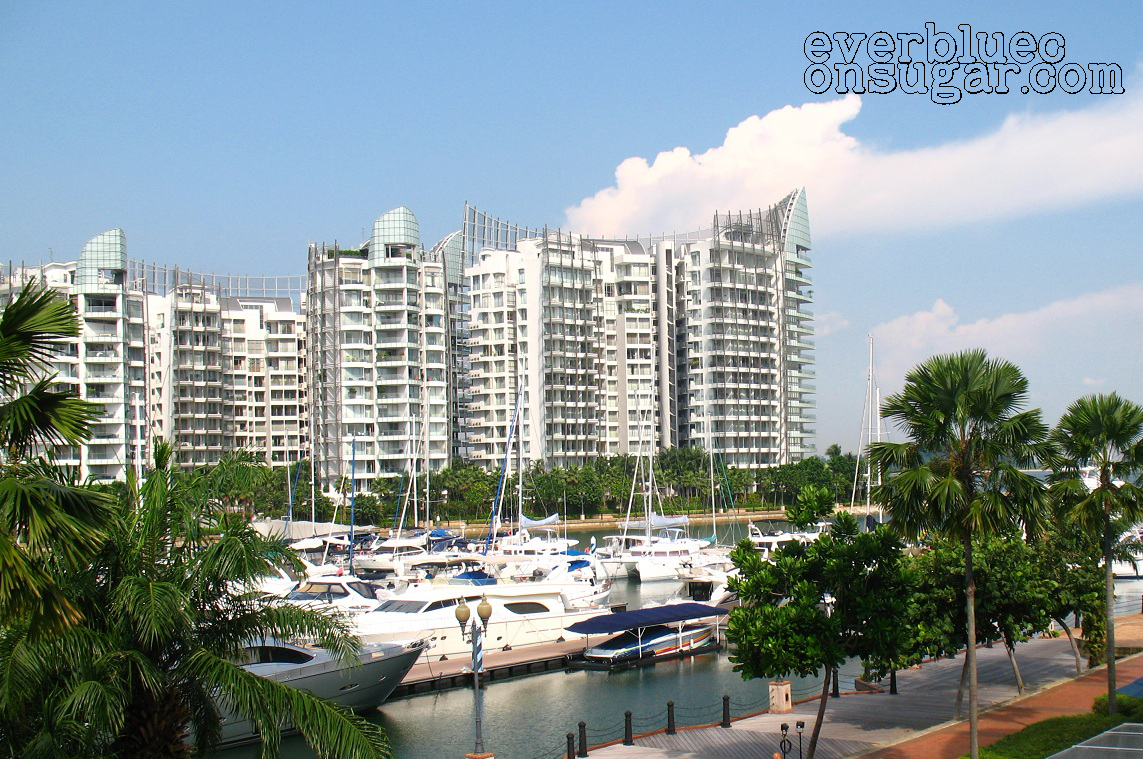 I'm the only one wearing "jeans" Wahahaha...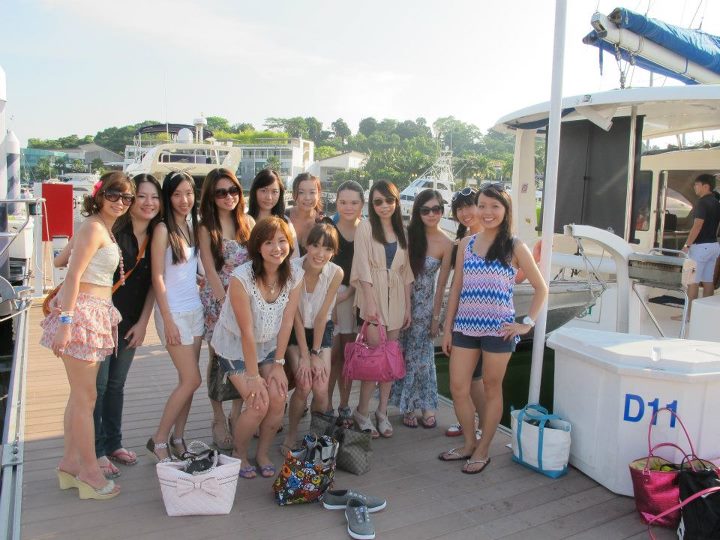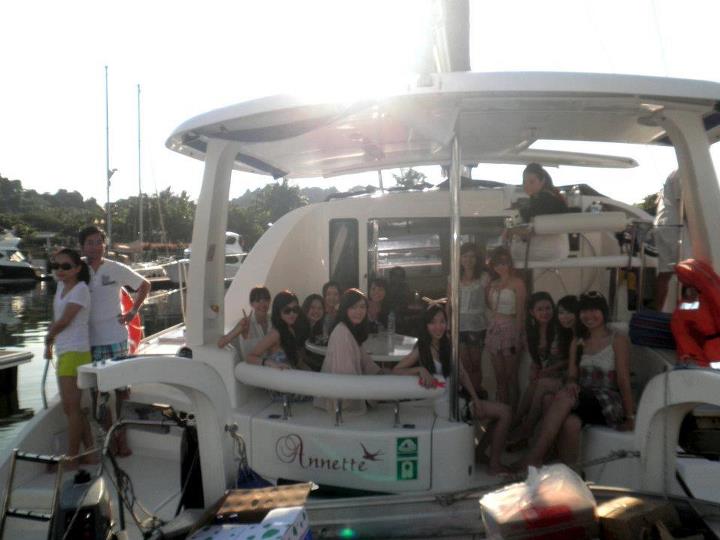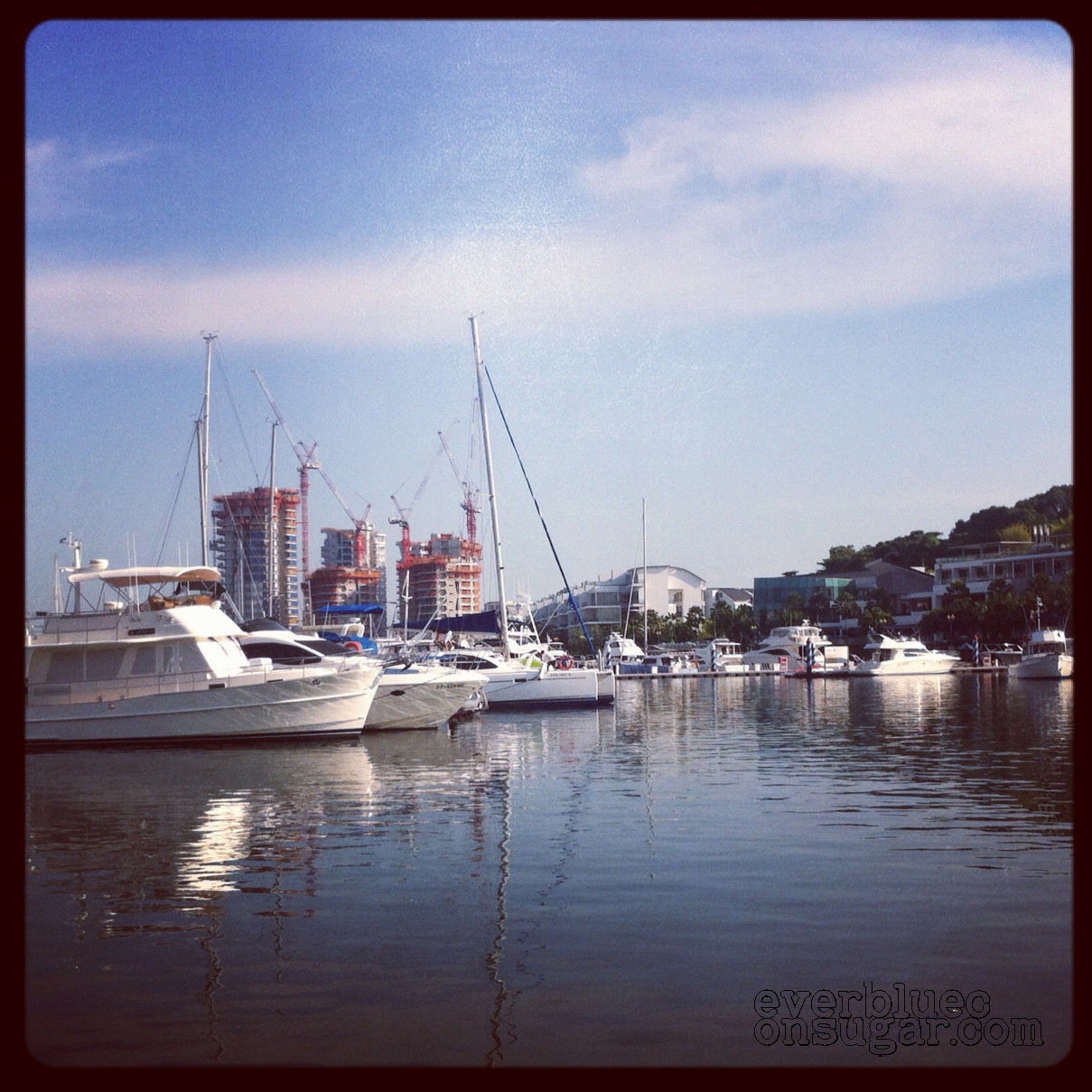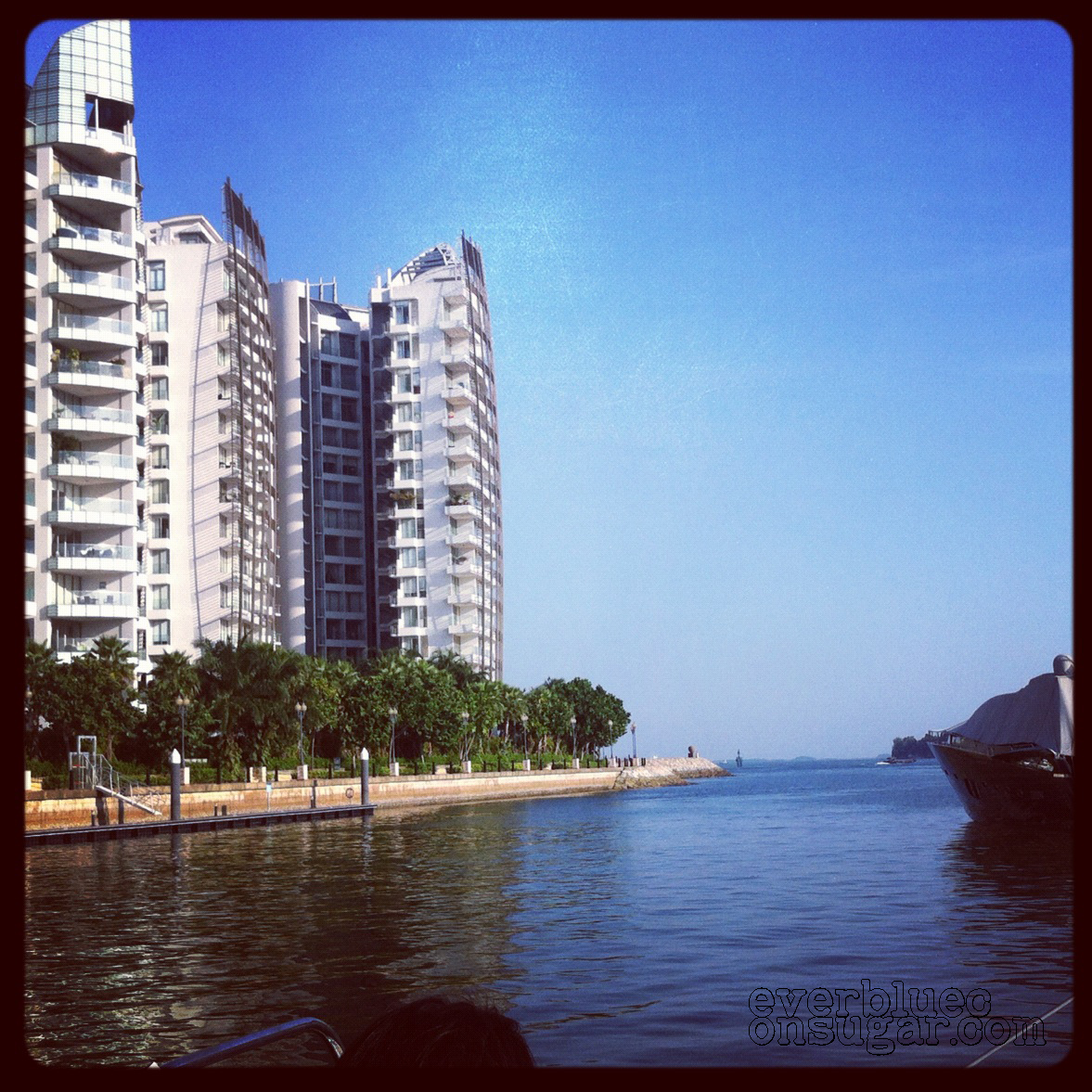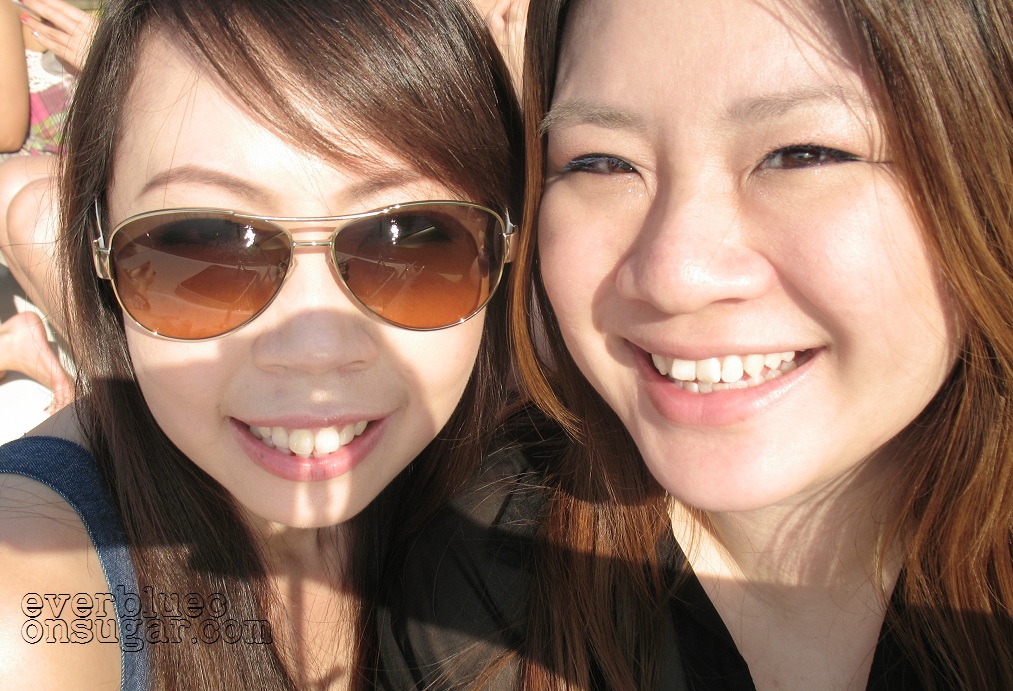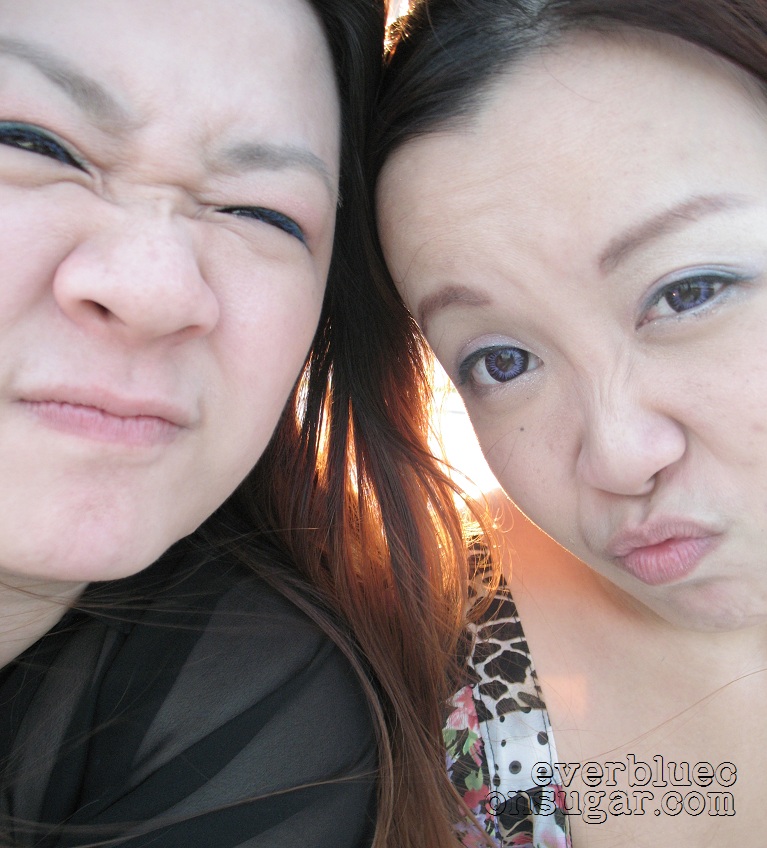 Presentation...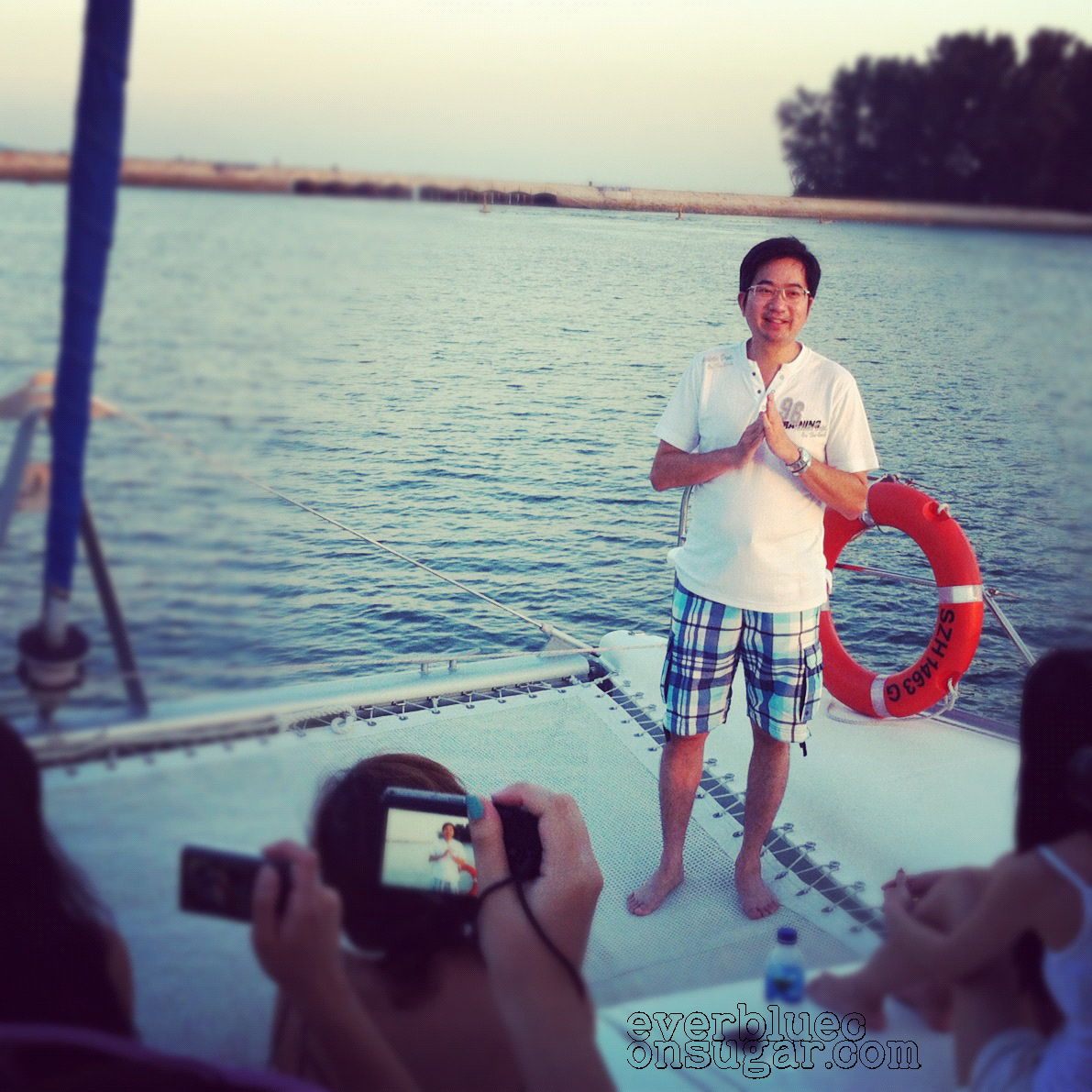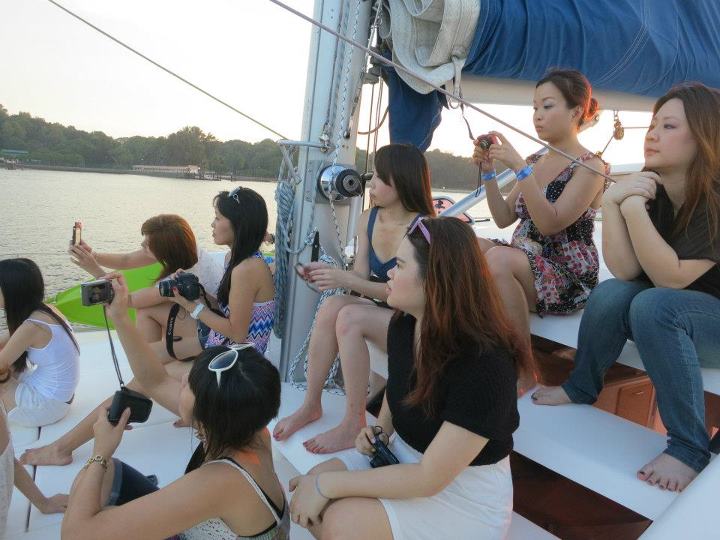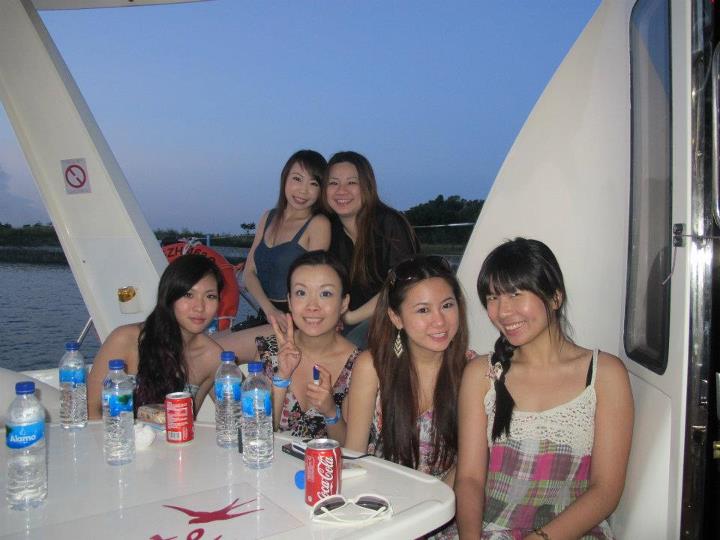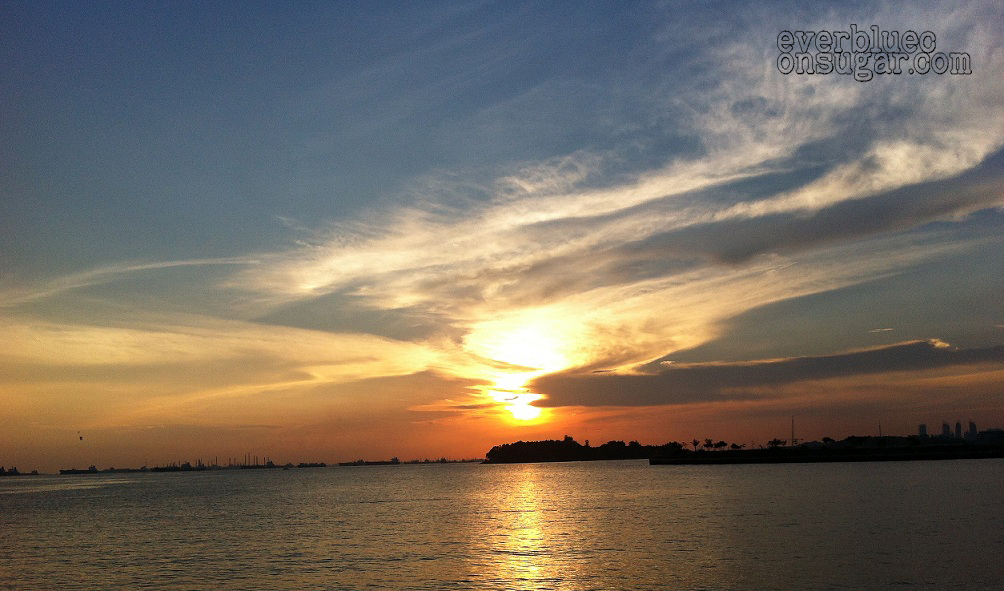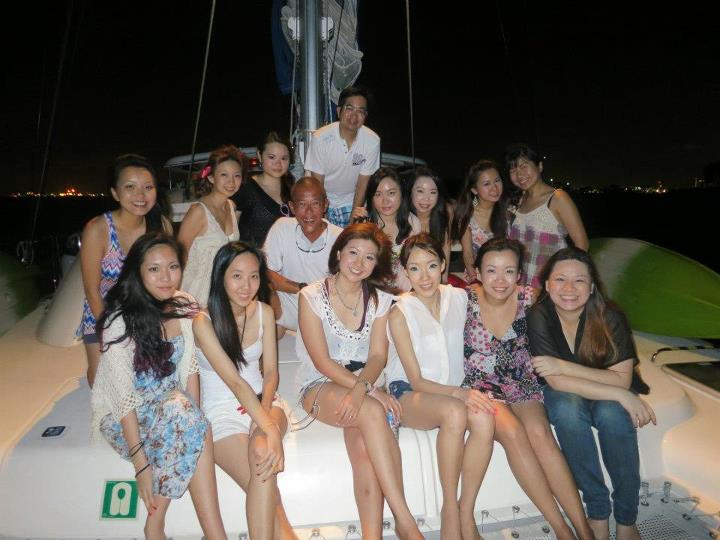 More pics over at Skinbiotics Singapore Facebook Page ::
https://www.facebook.com/media/set/?set=a.458260610853717.111376.450648434948268&type=3
Skinbiotics Singapore Facebook Page ::
https://www.facebook.com/SkinbioticsSG
Available exclusively at Watsons SingaporePrice :: SD$138 and $148
Disclosure::
I'm not affiliated with the company, product was provided for consideration.