In September 2012,
Lancôme
launched
Midnight Roses Color Collection
by
Aaron de Mey
(limited edition) at selected
Lancôme Beauty Counters
.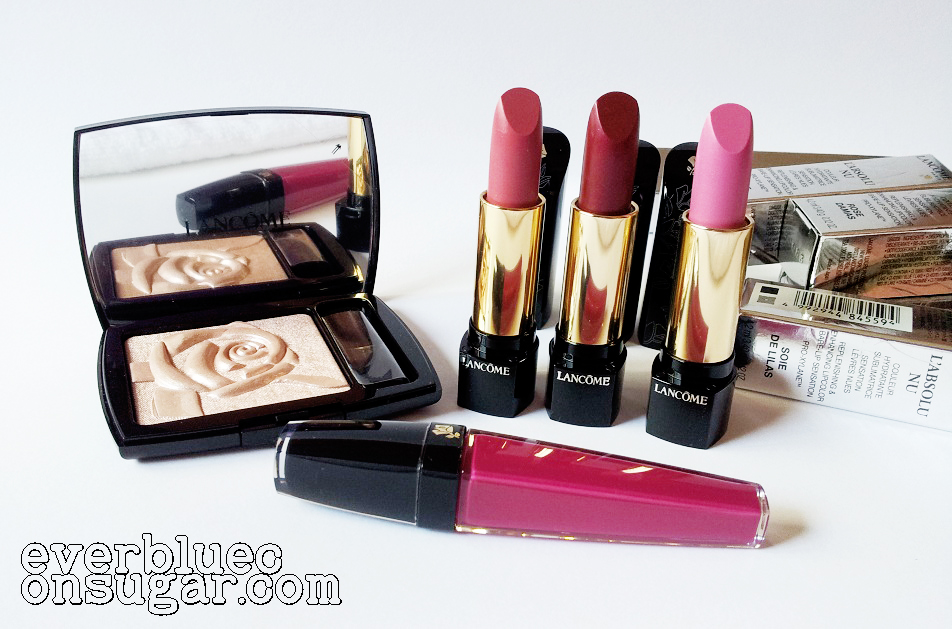 Unveiling purple's deepest secrets....
The most enigmatic of all the colors, a sacred and infinitely precious shade, for thousands of year purple has been shrouded in mystery. Today, there are only a handful of people in the world who know how to conjure up authentic purple pigments, extracted from the same shell (Hexaplex trunculus) as the one used by the very first Mediterranean civilisations.
Thanks to colorimetric science, the Lancome Laboratories have succeeded in color-matching the original shade, transposing it into cosmetics thanks to extremely fine new-generation satin-aspect month-of-pearl. Captured in the way, the color of true purple now takes centre stage in the "Midnight Roses" collection.
Playing with gloss and matte effects, it perfectly symbolises all the spellbinding magic of night-time in Paris.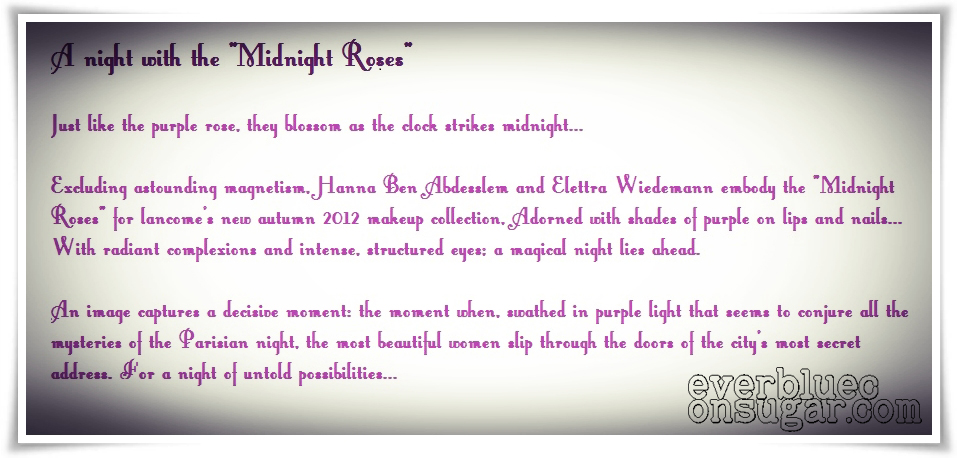 .
.
.
Lancome 001 Moonlight Rose Blush highlighter
Price : SD$70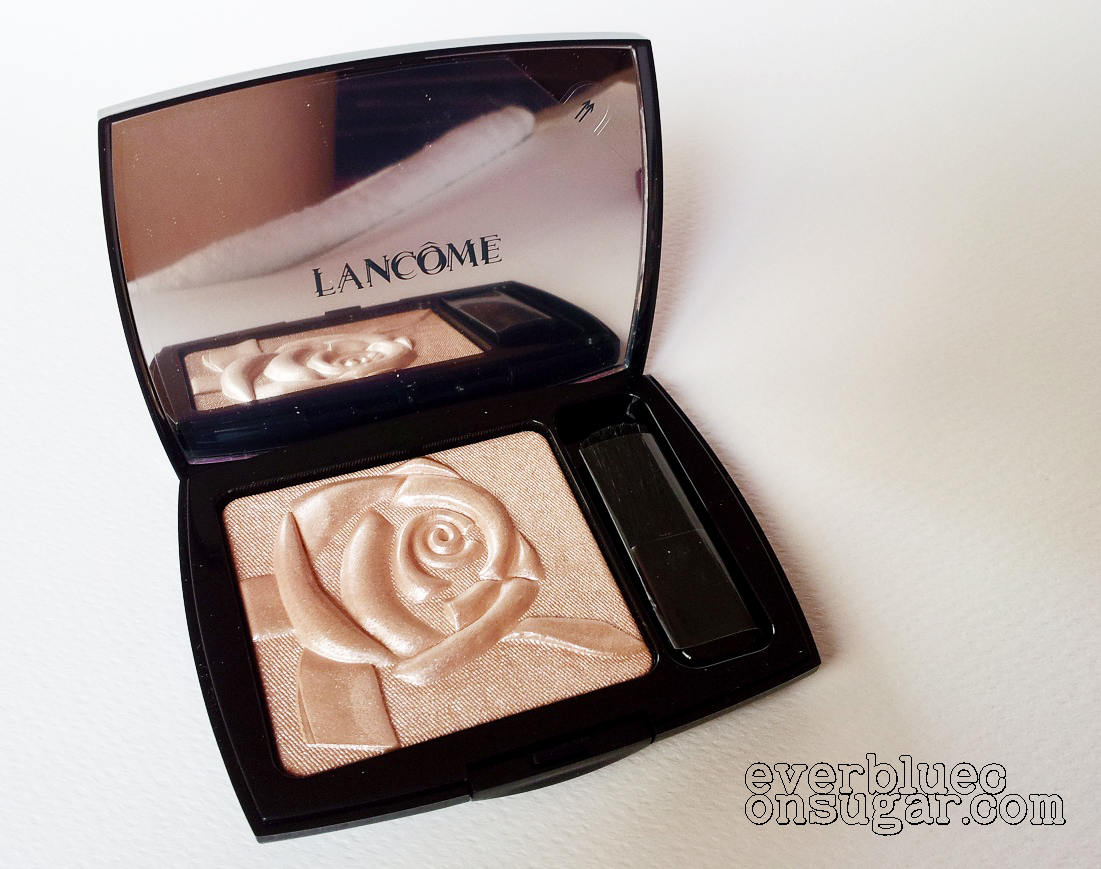 Like reflected moonbeams dancing on the banks of the Seine... The blush highlighter captures the unique light that bathes Paris at midnight.
Crafted thanks to a new technology combining a high-comfort "marshmallow" texture with an illuminating effect, this extremely fine, light-inflused powder is adorned with an embossed emblematic Lancome rose. The powder feels whisper-soft on application, leaving just a veil of sheer pearly radiance.
..
Heavily swatched ....
[Click to enlarge]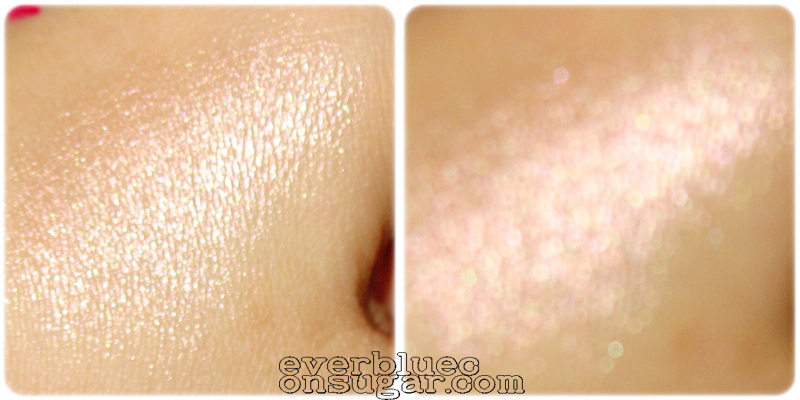 Loving the Moonlight Rose Blush Highlighter - the texture so soft and fine, the payoff on the skin is so beautiful - I will update another post of me wearing this :)
.
.
.
The L'Absolu Nu lipsticks
Price : SD$44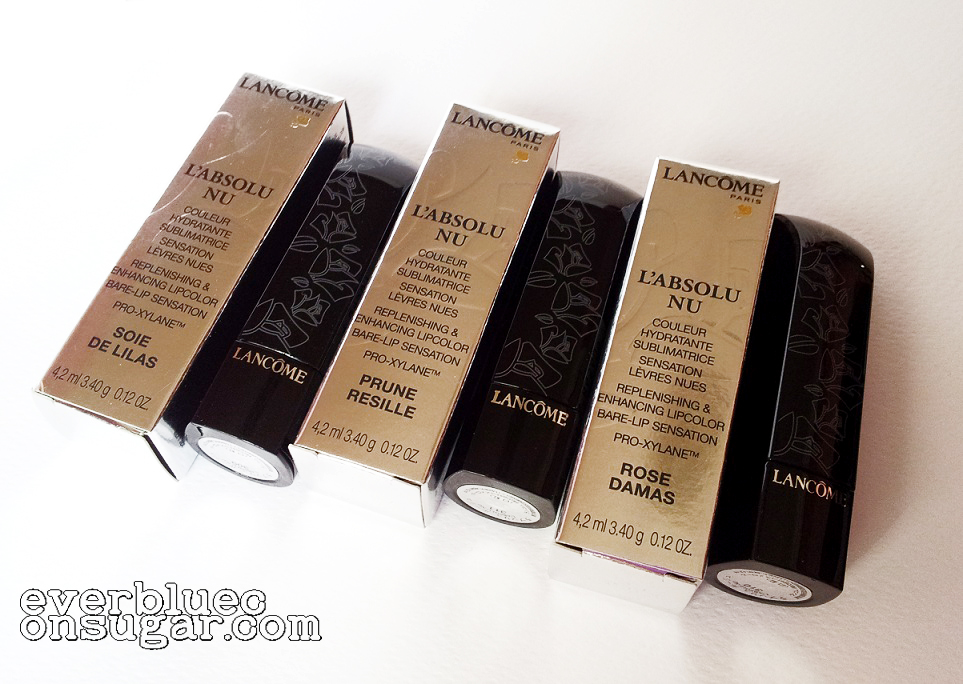 L'Absolu Nu
enhances your natural lip tone in a magic veil of shiny translucent colors while caring for them with anti-aging ingredient Pro-Xylane™
For Fall,
L'Absolu Nu
dresses your lips in 3 new sheer shades.
309 Soie de Lilas
310 Rose Damas
311 Prune Resille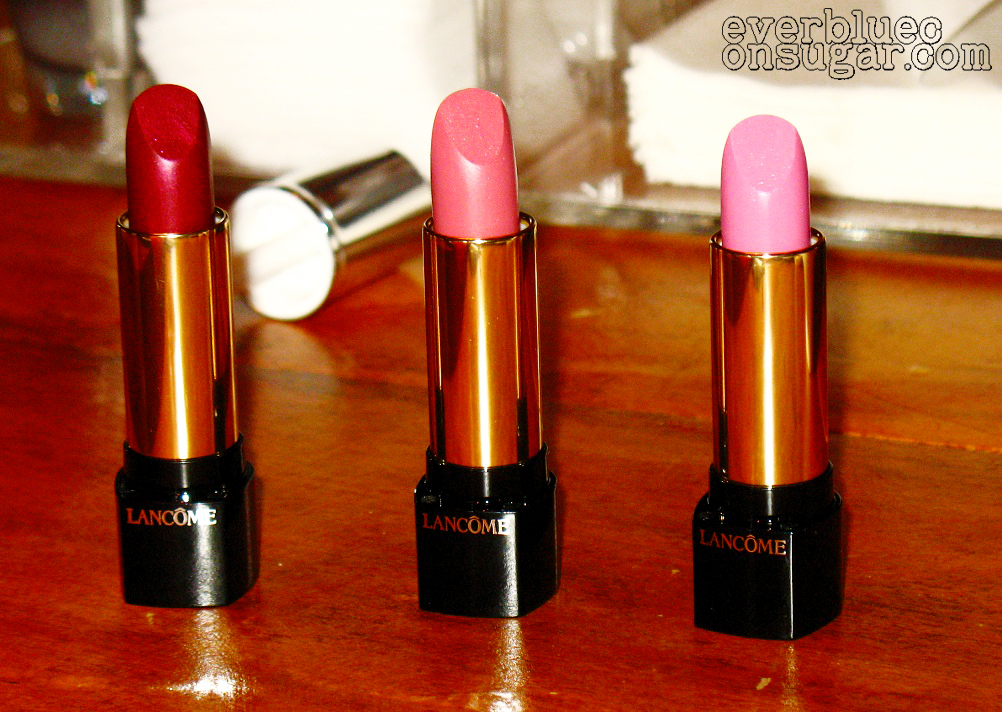 The lipstick is moist type of creamy goodness.. the shades wasn't strong, but they look pretty nice on the lips even for shade 311 .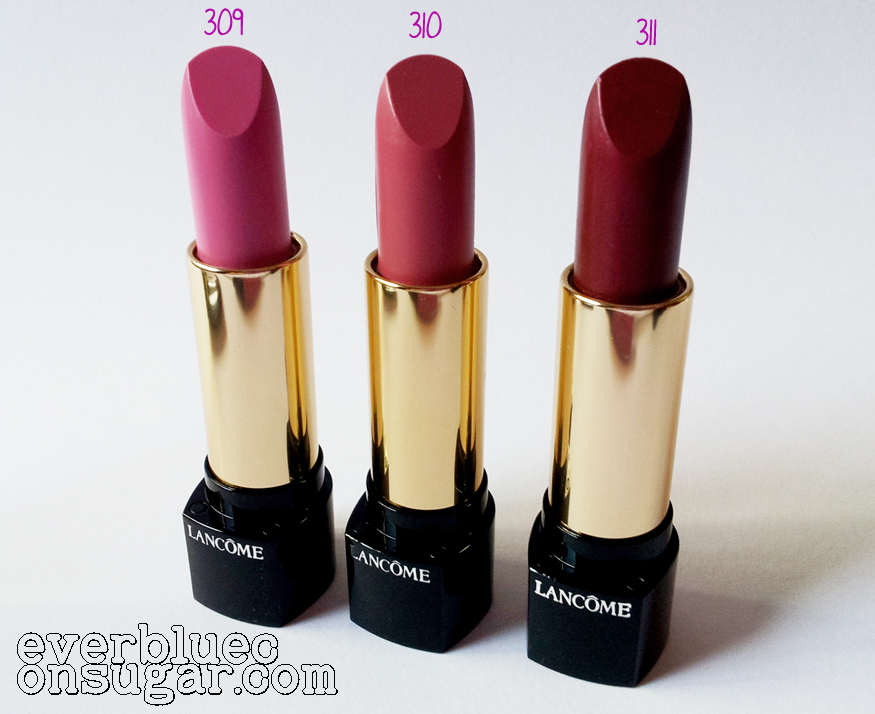 Swatches...
[Lip's swatches coming up in another entry]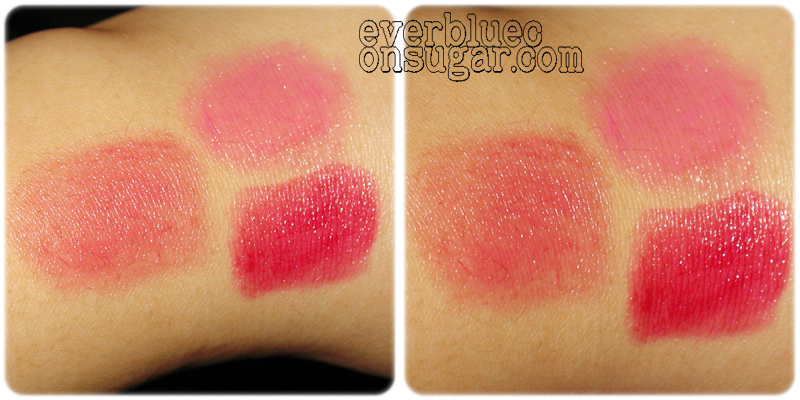 .
.
.
Lancome Creme de Brilliance
Price : SD$40
For the "Midnight Roses" collection, L'Absolu Creme de Brillance has undergone a transformation and become completely matte.
The smoothness of a gloss, the coverage of a lipstick, the comfort of cream texture... Extraordinarily enveloping, L'Absolu Creme de Mat metamorphoses lips into the petals of purple rose. With two deep shades,
100 Potion d'Amour
and
300 Magic Pourpre
, they are as irresistible as a love potion.
The one showing below is
300 Magic Pourpre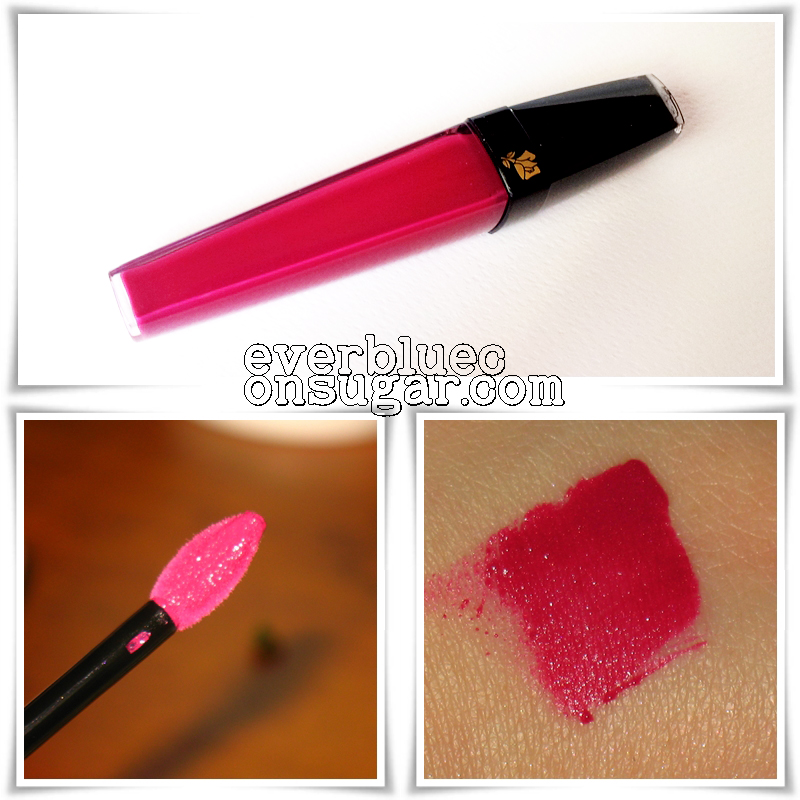 .
.
Price list:::
The L'Absolu Nu lipsticks Price :: SD$44
The Creme de Brilliance Price :: SD$40
Moonlight Rose Blush Highlighter Price :: SD$70
.
Check out Lancome Singapore Facebook Page ::
https://www.facebook.com/lancomesingapore
..
.
.
Disclosure:
I'm not affiliated with the company.
Product was provided for consideration.
This post contain information/images extracted from Press Kit and their facebook page.