Bandai The Rose of Versailles
masks were voted Number 1 Mask on Cosme 2011. In this post, I'm trying out the The Rose of Versailles Oscar & Rosalie Face Mask [Peach scent].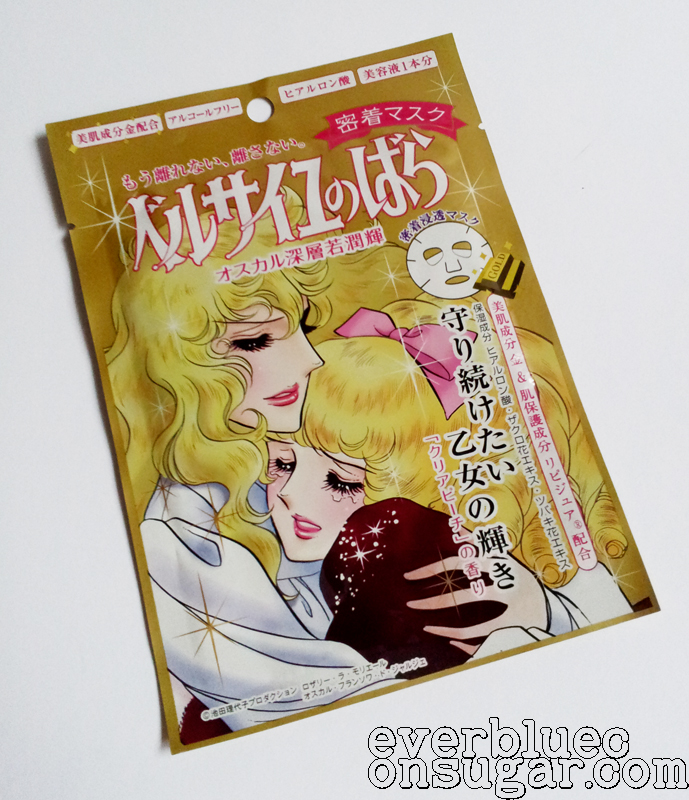 Received this piece of mask in the
First Haraju Cute box
... and the 3 products in the box were voted #1 on Cosme 2011.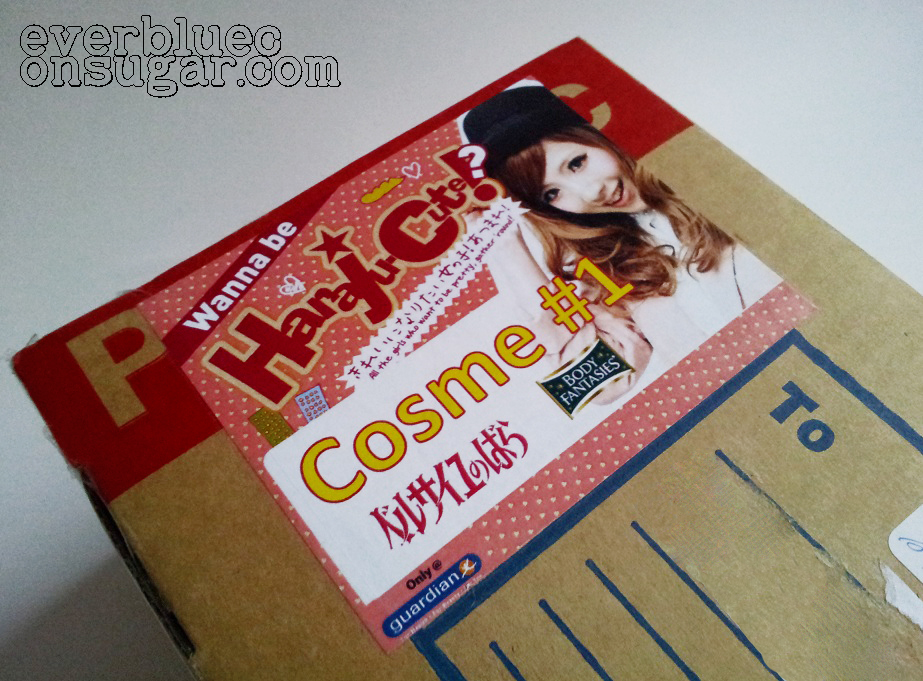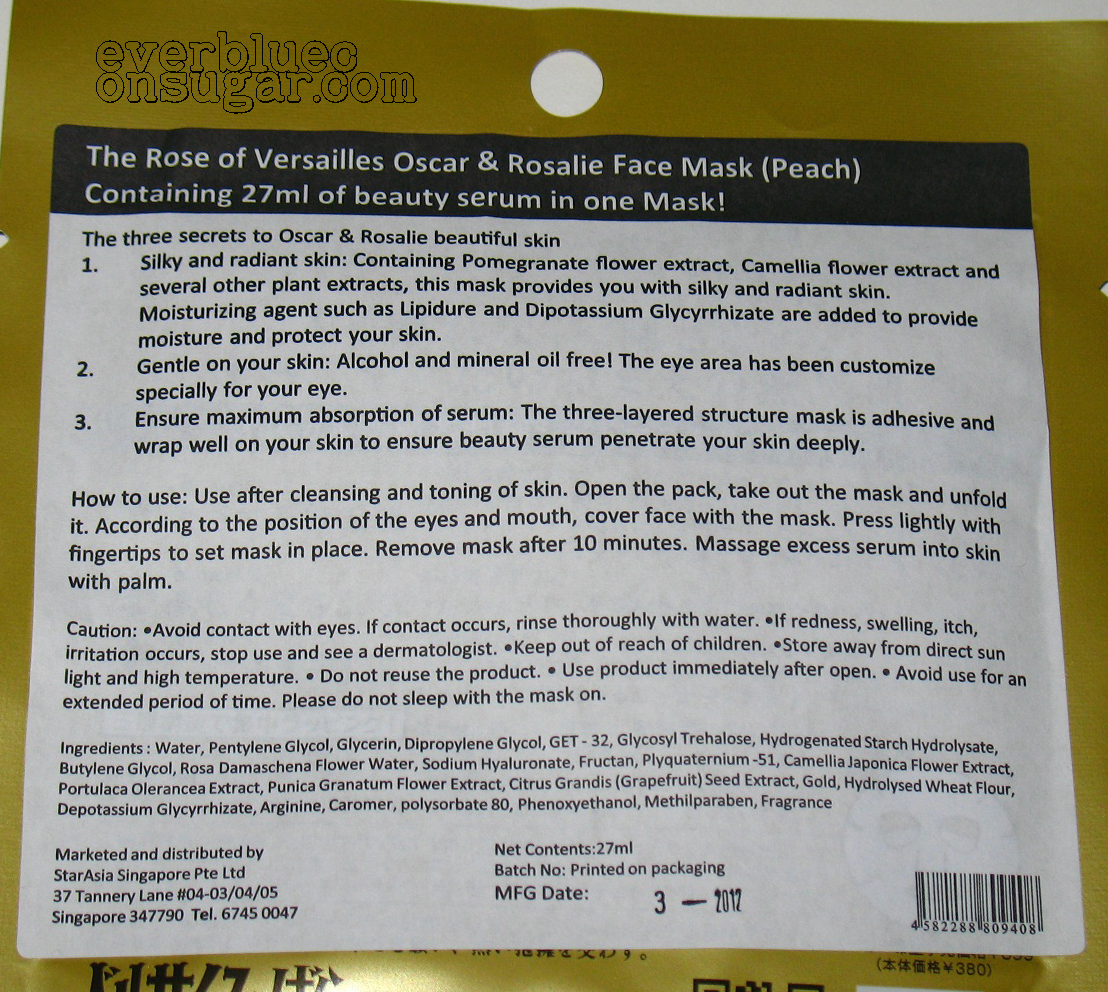 Contains pomegranate flower extract, Camellia Flower extract and others plant extracts for silky and radiant skin.
Lipidure and Dipotassium Glycyrrhizate for moisture and protect the skin.
Ingredients list [Click to enlarge]

Secrets to Oscar & Rosalie's beautiful Skin
Silky and Radiant skin
Alcohol and mineral oil free
Mask adheres well on the skin to ensure maximum absorption of serum
Contain 27ml of beauty serum in 1 mask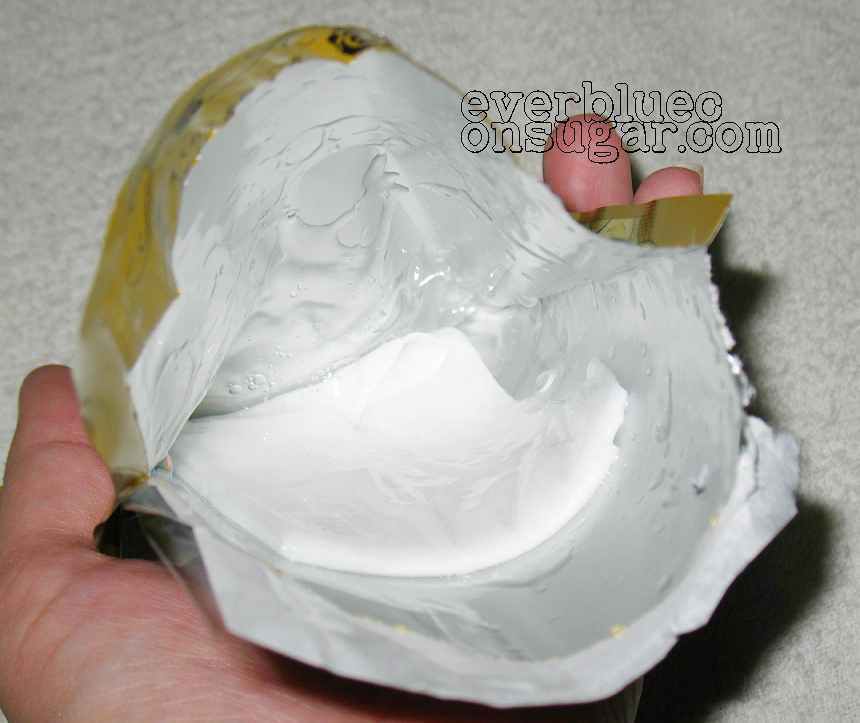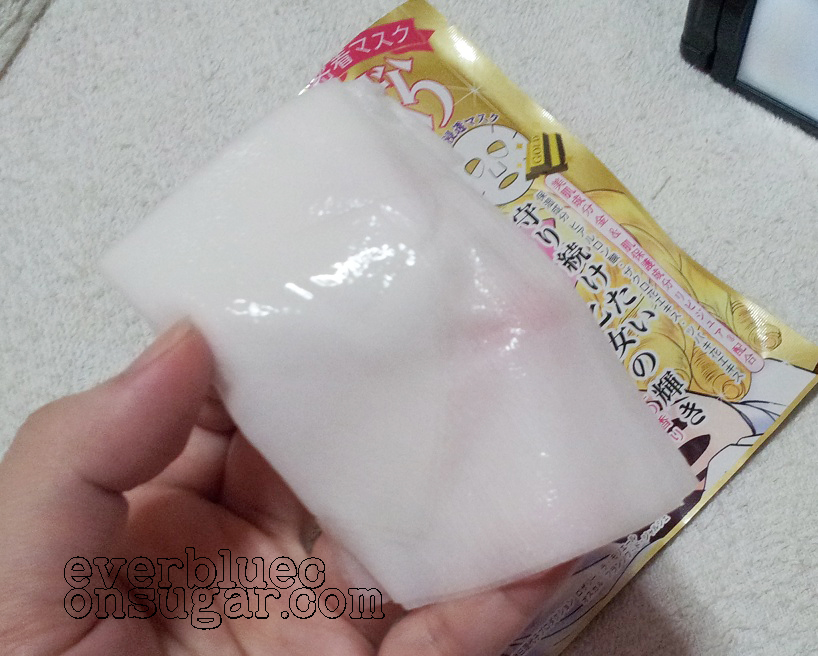 Here my initial thought on using this mask.
The mask fit well and stick nicely on the skin
With the amount of serum, it does leak or feel messy during masking.
Very refreshing and soothing
love the cooling sensation during the first 5mins
Very moisturizing
Doesn't sting nor have burning sensation while masking
After 10 mins, the mask still feel pretty moist on the skin
Doesn't cause any irritation nor breaking-out (after a day)
Skin feel moist and supple
Skin does look abit radiant after masking
Skin feel extra smooth and soft after apply skincares
Does increase the moisture level on the skin
Effect wasn't long term, but I can feel that constant use of the mask can boost up the hydration level.
The mask feel so nice - peachy... even after I removed the mask, the scent still linger on the skin for the next 20-30mins
It smell like fresh peach... not too strong nor sweet.