July 2012,
Rachel K Cosmetics
launched their Skincare line - SEE THE DIFFERENCE with Stem Cell technology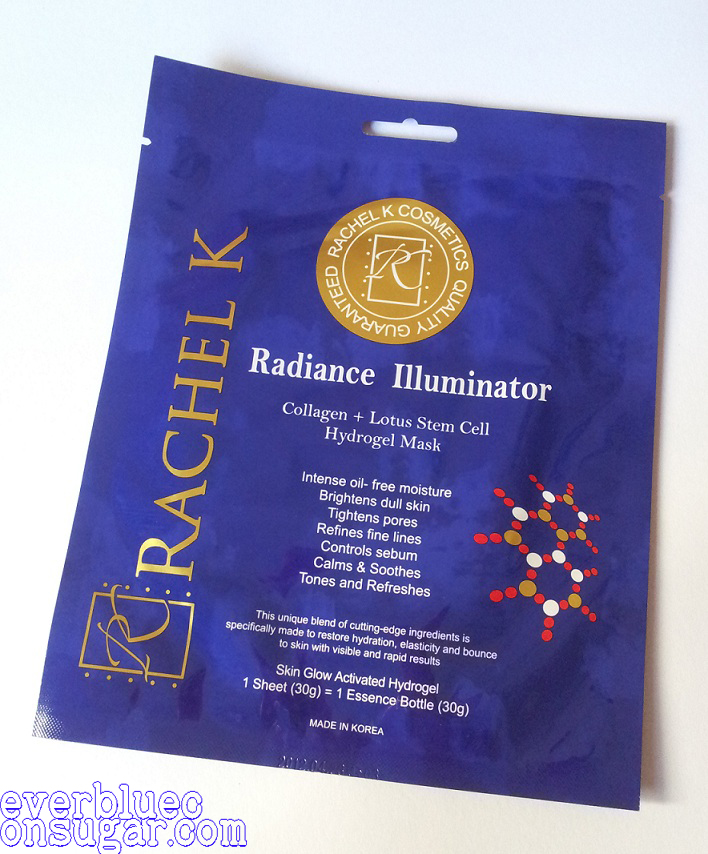 Hydrogel masks deliver 11-18% more moisture that traditional skincare sheet masks
. The Hydrogel melts unto the skin, reaching directly to your skin's temperature. It effectively locks in moisture while its
Trans-Dermal Technology
allows hydrating agents to penetrate at levels twice greater than other moisturizers.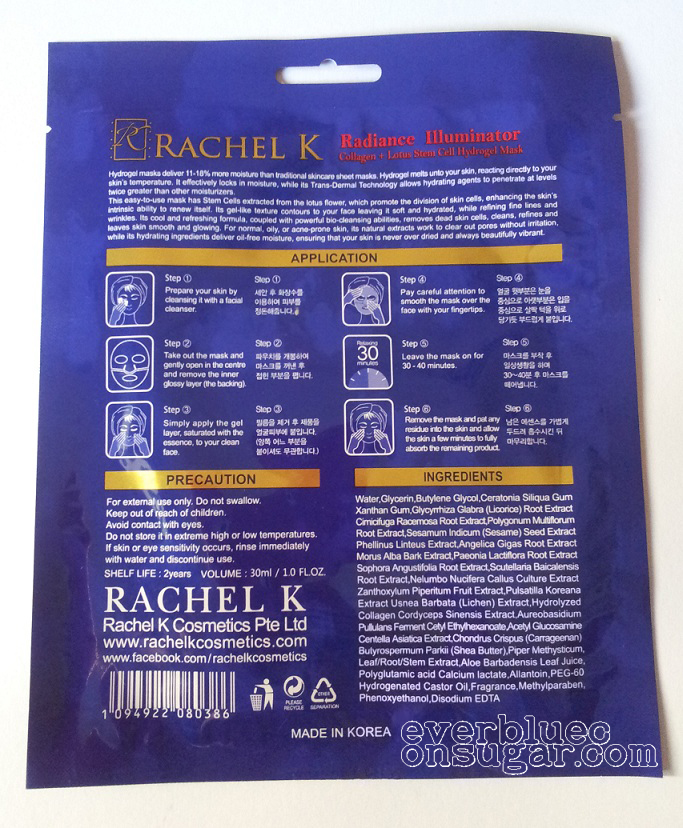 This easy-to-use mask has stem Cells extracted from the lotus flower, which promote the division of skin cells, enhancing the skin's intrinsic ability to renew itself. Its gel-like texture contours the face leaving it soft and hydrated, while refining fine lines and wrinkles.
Its cool and refreshing formula, coupled with powerful bio-cleansing abilities, removes dead skin cells, cleans, refines and leaves skin smooth and glowing.
For normal, oily or acne-prone skin, its natural extracts work to clear out pores without irritation, while its hydrating ingredients deliver oil free moisture, ensuring that the skin is never over dried and alwasy vibrant.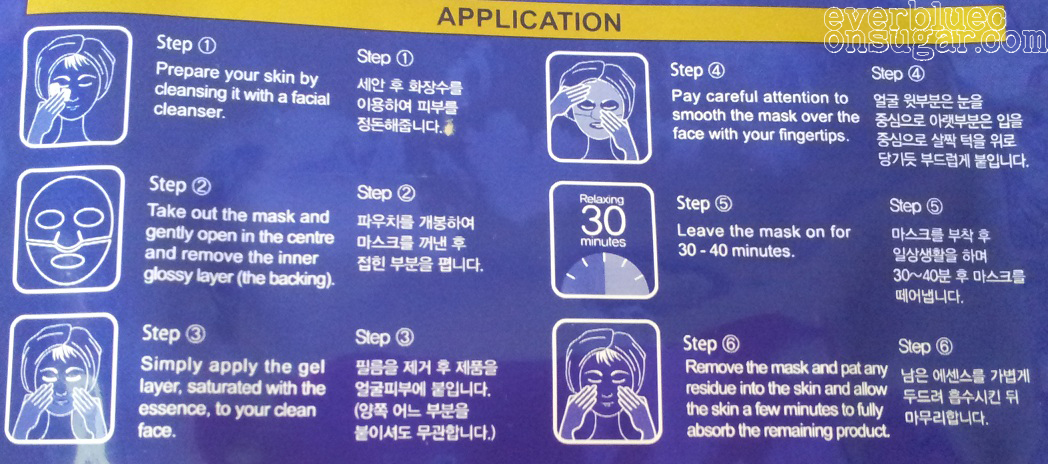 Ingredients list.....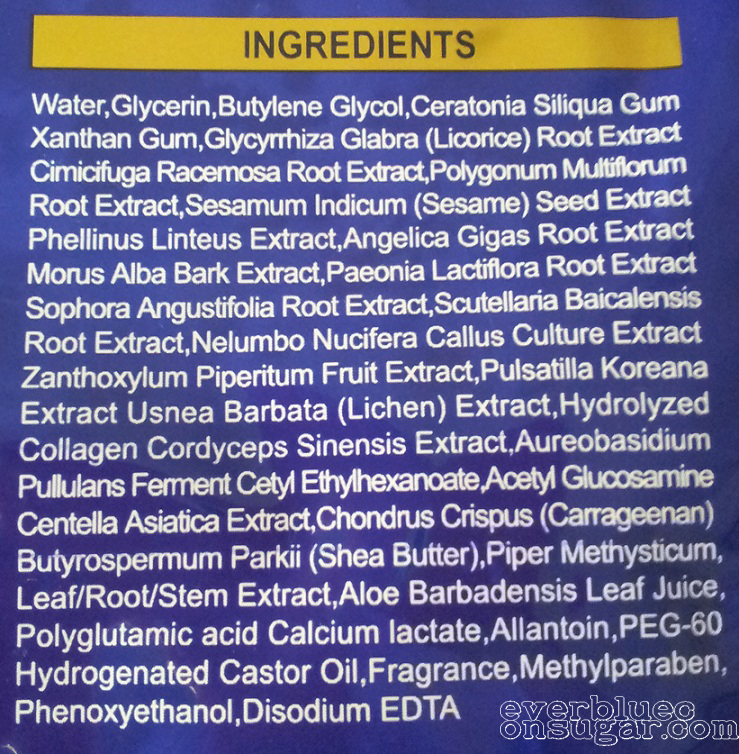 Intense oil-free moisture
:
Temperature Sensitive Soluble Hydrogel mask
1 sheet (30g) = 1 essence Bottle (30g)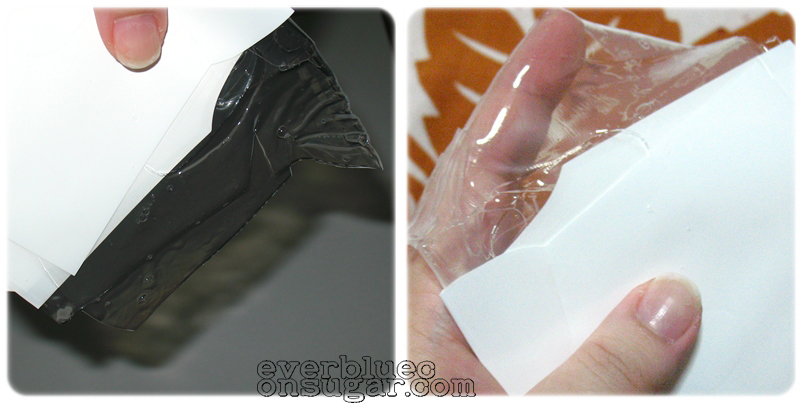 Review based on the initial thought of the mask. (One application - since mask is temporary relief for different type of skin concerns.)
The mask is seperated into 2 parts for best fitting on the face contour.
I find the mask is abit "small" (short) for my chubby face.


Because the top mask only cover half of my forehead and didn't cover much on my inner cheeks.

soft gel type of mask


(great type of mask for intense moisturizing)

Feel really refreshing and soothing
Very moisturizing
Didn't see any visible improvement on fine lines
Pores look less drying (Pores look less "deep")
Doesn't have the stingy sensation (GOOD!!!)
Didn't cause any irritation during the 40mins of masking
No breaking-out
Skin texture feel refine and smooth
My complexion look fresh and brighten up after the 40mins of masking
(Really brighten up my skin - even on my already fair skintone, I still notice the "whiten" effect!)
I do notice that I didn't release much sebum the next day - so this mask does aid in
"oil-control"
department.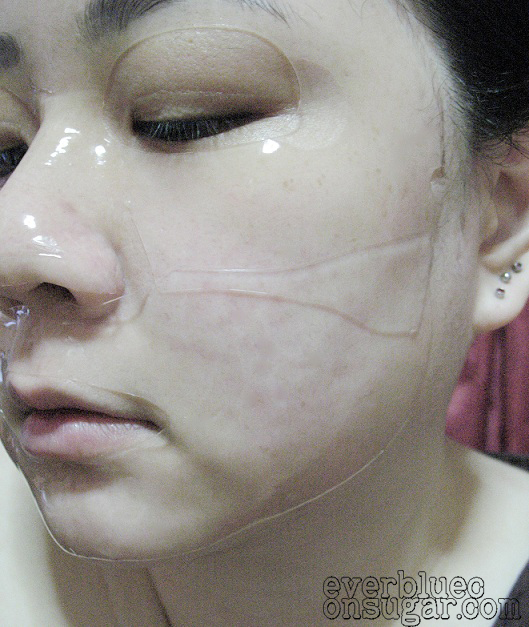 See.. I tried to pull the mask near to my nose without breaking the mask....
Available at Selected Watsons
Price : SD$5.90
Rachel K Cosmetics Facebook Page ::
http://www.facebook.com/Rachelkcosmetics
Disclaimer: Mask was provided. Not affiliated with the company
My skin type : Mild combination skin - only oil up abit on T-zone area (mostly on my nose)