(Sharing)
Recently
Skin79
launched a new product to their line of skincare and makeup -
02 BB Cleaner.
Together with this product they also welcoming their new ambassador...
abracadabra.
....
Brown Eyed Girls
!!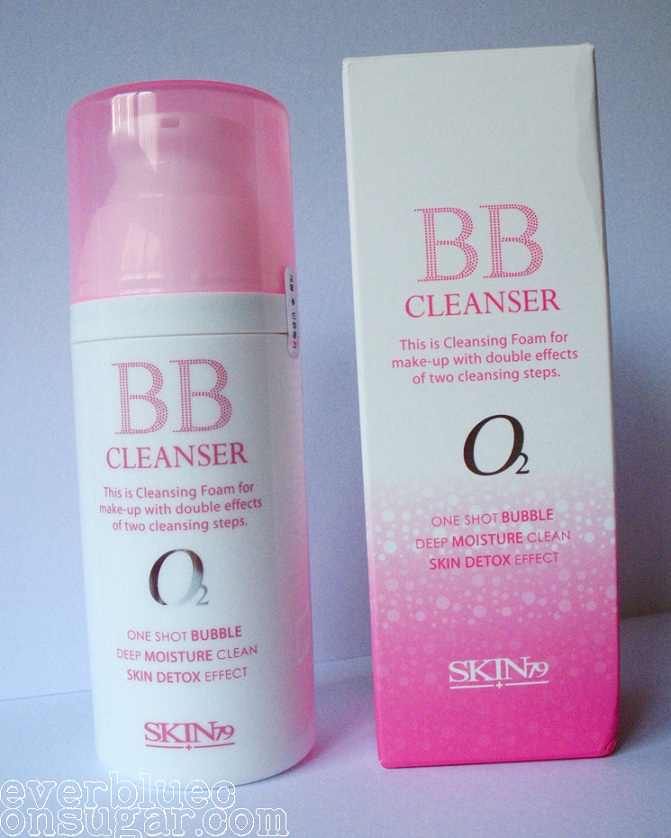 SKIN79 02 BB Cleanser is a self-bubbling BB cleanser that offer a 6-in-1 effect.
O2 BB cleanser eliminates BB cream makeup of strong coverage with compact and rich bubbles.
It has a BRIGHTENING effect with 3 times more dense O2 Bubbletox system and the Maackia Fauriei & OBFN ingredients.
It contains the skin DETOX effect with micro O2 Bubble particles which clear up sebum and dead skin cells.
It offers ELASTICITY to the skin by supplying plenty of MOISTURE and creating a skin barrier with Chia seed and Oatmeal.
The self lifting massage with soft rolling effectively delivers the Acacia collagen ingredient to the skin with elasticity.
It is LOW IN STIMULATION with a Free Formula System, and contains no Parabens, Colour, and Pernicious ingredients from minerals or animals.
All Skin79 products are Eco-cert approved ingredients which relieve irritated skin from the external environment.
Skin79 new ambassador...
Brown Eyed Girls
[Seriously, I think Jokwon, Seulong, Taec, Wooyoung and Chansung... ruined the song.. cos whenever I heard abracadabra.. I only remember Dirty Eyed girls version! lolx]
Let see which skin79 BBcream represent the girls from BEG :::
Miryo
- Loves to go under the sun. The high UV protection best fits her active character.
Narsha
- Heart Beat- the best word to describe her. Soft & moisturizing VIP Gold BB is her choice.
Jea
- Our newly launched O2 BB Cleanser is a must-have item in her BB collection!
Gain
- Her cool character best represents the fresh & smooth Hot Pink BB.
(I like Gain hot pink dress)
Skin79 02 BB Cleanser is now available in Watsons, Sasa, John Little & BHG
Price: SD$24.90
Disclaimer: Product was provided for reviewing. I'm not affiliated with the company.
Images and information were extracted from the press file.