Elizabeth Arden Ceramide Premiere Intense Moisture and Renewal Overnight Regeneration Cream [Review]
I have been using this night cream after I finished the
Belif Aqua bomb
(that was really soothing and nice.. BUT not as intense hydrating as this Overnight regeneration cream!)
Read more about
Elizabeth Arden Ceramide Premiere Intense Moisture and Renewal
(
here
)
Moisture rich and immediately comforting, this intensive night cream works while you sleep to replenish and revitalize dry, fragile looking skin. It deeply nourishes all night long so skin is comforted and radiantly renewed in just one night.
It is clinically proven to:::
Help support skin's natural processes during the sleep cycle.
Provide intense hydration overnighty to restore skin's natural moisture balance and soften the appearance of fine lines and wrinkles.
Support skin cell turnover using patented retinyl complex to improve the appearance of age spots and discolorations.
For optimal results, use nightly after Ceramide Gold Ultra Restorative Capsules.
Ceramide Gold Ultra Restorative Capsules
(I tried using this capsules twice per week under Overnight Regeneration Cream)
Ingredients list....
The cream look/feel soild and not moist nor watery at all! (I hold it upside down and it won't drip out!!!)
A super thick and rich cream (it doesn't feel moist nor easy to spread around) and does feel abit greasy (It's quite normal for night cream that was meant for mature/dry skin)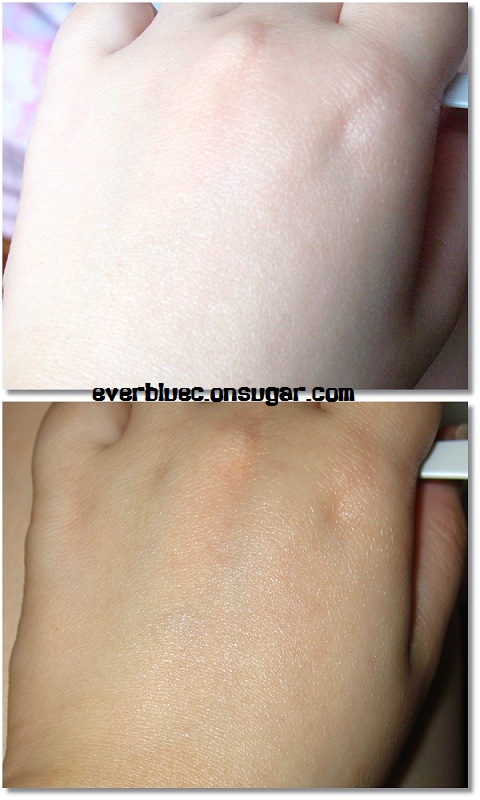 The cream feel really thick.. so I like to smear it across my fingers before lightly spread/pat it on my face focusing more on drier areas (like skin between my nose and lips, inner cheek and forehead).
This cream feel really soothing, it made my dehydrated skin feel so comfortable.
Skin doesn't feel tight after applying and it doesn't sting my face!!!
The skin between my lips and nose are the more drier and sore area (cos I sneeze alot) and it really hydrate and calm the soreness of the skin.
Doesn't cause any irritation nor oil seeds or breaking out.
Skin feel really soft and supple
Skin texture become so fine the next day!
Does help to even out the skin texture
Not too sure about reducing of fine lines or wrinkles (I do have some fine lines.. but they look the same to me! lolx)
Although this cream was really thick and abit greasy.. but it feel so good on my dehydrated skin. (If you don't like the greasy finishing... can just light dap off the excess serum with a piece of tissue).
After applying for afew hours, my face does look abit greasy(cos I didn't dap off the excess serum after applying).. but my skin look radiance and nice
Woke up to a softer and smooth skin without any tightness.
I can't believe that this cream was meant for mature skin (Age 50 and above.. it just means that my dehydrated skin was pretty serious!!! I have combination skin - oily level was pretty mild as I hardly need to blot my face before).
Joey From EA recommended to use this once or twice per week for younger skin or once a week for combination skin.
I have been using it everyday and I love it!!
I think when my skin start to feel more hydrated, I will switch to a less rich moisturizer.
Disclaimer:
Product was provided by Elizabeth Arden (except Ceramide Gold Ultra Restorative Capsules)
I'm not affiliated with the company